Accompanying the establishment of SRO VTC clubs in many cities across the country, VTC Game has brought the first and largest PvP tournament in 2023 with a total prize of up to 60 million VND, this is a high cash reward. of the "SRO world" to date.
As we reported previously, with a focus on building and developing a strong gaming community, the SRO Tour journey has set foot in many provinces and cities across the country and has also established many SRO VTC clubs in destinations to best engage and support gamers.
In order to create a playground between clubs, publisher VTC Game organized the DAI CHIEN CLUB tournament to help gamers from clubs interact and compete with each other to bring home prizes worth up to 60 million VND. .
Starting from November 13, the tournament brings together 11 SRO VTC clubs across 3 regions: North – Central – South. The clubs are divided into groups to compete with each other, each club chooses 5 strongest representatives and plays in pairs 1vs1. With other clubs, each pair decides to win or lose in the form of BO3 (3 minutes/round)
See details at: https://sro.vtcgame.vn/tin-tuc/su-kien-clb-dai-chien—giai-dau-pvp-lon-nhat-2023-voi-giai-thuong-len -den-60-million-dong/1149
In yesterday's group match, November 13, there were 2 pairs of matches taking place with the clubs Quang Ninh, Vinh Phuc, Thanh Hoa, Nha Trang. The teams gave viewers fiery and extremely competitive performances. thrilling.
Through fierce matches between clubs, we have found the first two names to continue to the next round of the tournament: Vinh Phuc and Thanh Hoa Clubs.
The two clubs that had to stop after this round were Nha Trang and Quang Ninh Clubs. However, the performance and the hard-working spirit of the two clubs received a lot of support from the audience. We hope that the two clubs will develop. stronger and have better results in the following tournaments.
Tonight, November 14, there will continue to be matches with 3 pairs between clubs Hanoi, Nam Dinh, Hai Phong, Vinh Phuc, Ba Ria – Vung Tau, Thanh Hoa.
You can follow the matches via livestream on fanpage https://fb.com/sro.vtcgame.vn under the commentary of streamer TungTT.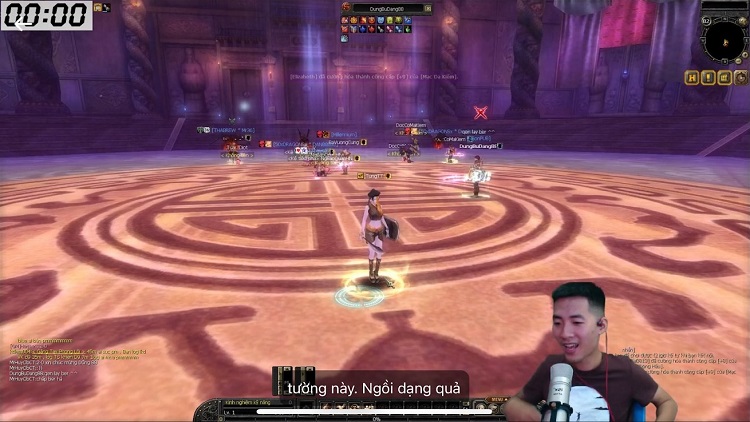 Streamer TungTT had a very emotional comment that captured the hearts of fans.
In addition, to get more detailed information, you can visit:
Home page: https://sro.vtcgame.vn