In T1's victory over Bilibili Gaming in the Swiss round of the 2023 World Finals, Gumayusi was certainly the most prominent name. T1's ADC didn't even have to lie down once in both games, even though the opponent used very strong AD champions like Kai'Sa or Xayah. In particular, in the second game, when using Jinx forte, Gumayusi could be said to "smash the opponent to pieces".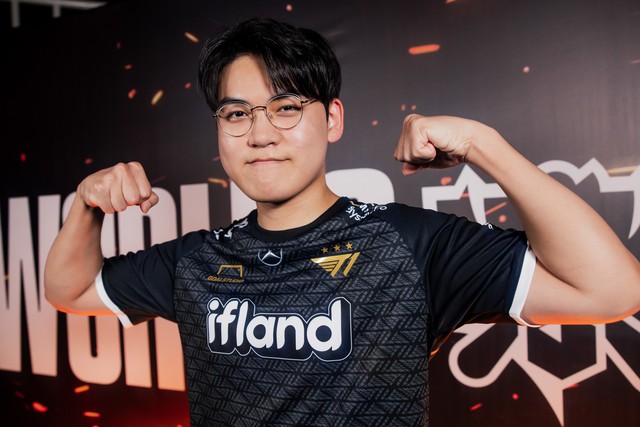 Gumayusi performed extremely well in the victory against BLG
This win can be seen as helping Gumayusi remove the psychological burden from the loss to Gen.G in the grand final of LCK Summer 2023. In that match, Gumayusi actually did his best. But just because of one mistake, he became the target of attack from a group of crazy fans. Although most clearly saw Gumayusi's efforts, especially when Faker was absent, criticism of the "Crown Prince" did not subside.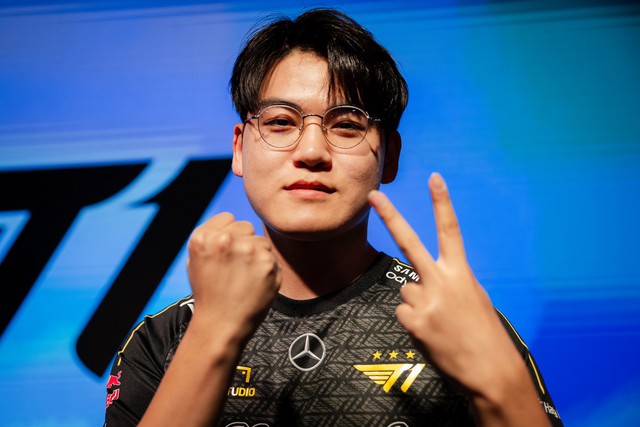 Gumayusi has been under too much pressure since losing to Gen.G at LCK Summer 2023
But with the victory against BLG, plus the MVP title of the match, Gumayusi is extremely confident with sky-high momentum. In the post-match interview, Gumayusi received the question "Evaluate T1's Bottom Lane pair (Gumayusi and Keria) compared to other Bottom Lane pairs at Worlds?", he did not hesitate to affirm: "Of course, I think we are the best Bottom Lane pair at Worlds 2023. There are many other Bottom Lane pairs I want to compete against, but I also want to beat them all."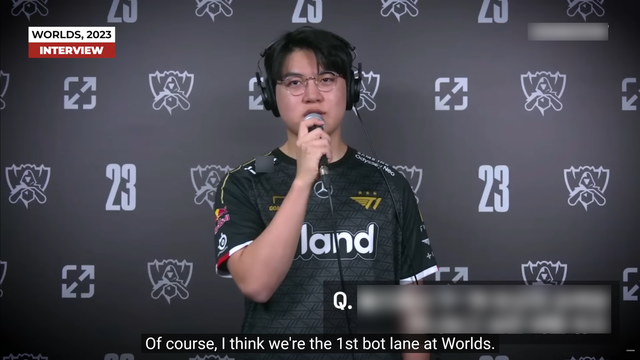 Gumayusi commented extremely confidently about the strength of the T1 Bottom Lane pair
During the period when Gumayusi – Keria together with T1 established an unbeatable record in the history of League of Legends, this was also the confidence that the ADC born in 2002 showed at that time. In fact, LoL audiences and especially T1 fans always want to see this confidence of Gumayusi again. Although he is calmer now, Gumayusi's "sassy" nature makes T1 fans feel more secure and believe that their team can defeat all opponents.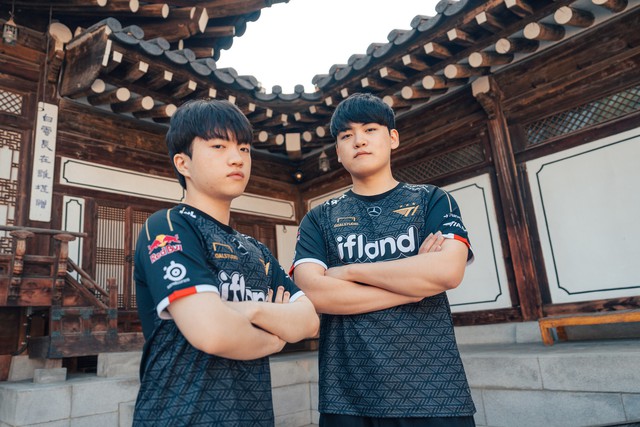 If they regain their form like Spring 2022, this will truly be the strongest Bot Lane pair in the world
In front of T1 there are still many powerful names, such as JD Gaming, Gen.G or LNG Esports. But certainly, when T1 regains confidence and no longer has the pressure to win at all costs, they will truly be the most powerful and unpredictable team that all opponents must be wary of.