Referring to Faker, listeners will immediately remember the nickname Immortal Demon King. Because, this is the famous League of Legends (LoL) player with the ability to control and "read" the superior opponent. In his games, Faker always uses Hide on bush as the name in the game. Therefore, this nickname also quickly became his prominent brand for the international gaming community.
There is a truth, defeating Faker is not easy. Not to mention the competition, even in regular ranked matches, it is difficult for opponents to "touch" him. However, recently, a player successfully defeated "Hide on bush" in the game Wild Rift. With Jinx's ultimate, this player finished off the opponent at an unbelievable distance.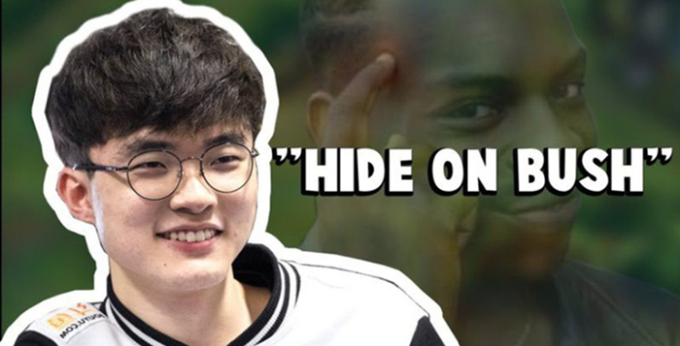 The nickname Faker used in the game: Hide on bush has become extremely popular with not only League of Legends but also the international Wild Rift community.
The moment 1 second before this player defeated Faker with Jinx's ultimate.
The above information quickly attracted the attention of the international community. Many viewers were surprised to see Faker making such a rudimentary mistake. However, the feat that the mysterious gamer shared was actually just a coincidence. It is known that the name Hide on bush is indeed the name in the game that Faker uses at the Korean League of Legends server. But with Wild Rift, that is not the case. In contrast, this nickname is also chosen by many gamers in different regions.
However, this beautiful kill still quickly received praise. Many gamers joke that the player in the video must be very proud to defeat even "Faker" in a match. There is also an opinion that the name Hide on bush has appeared on many other servers and they have met similar players. Therefore, the end of these subjects is not so terrible as people praise.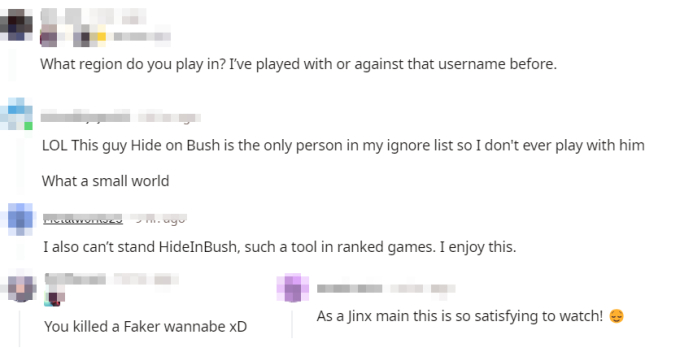 This player's impressive kill is causing the Wild Rift community to pay a lot of attention.
Anyway, successfully finishing off an opponent "similar to" Faker is definitely enough to make gamers feel excited. However, if Faker really appeared in the above game, this player probably wouldn't have been able to celebrate so easily.