Deft and Pyosik interviewed together as two DRX players participating in Worlds 2023, and they both drew up interesting scenarios together.
World Championship 2023 has officially entered the Main Event stage with exciting matches from 16 teams around the world. The results of the lottery draw are out and all teams are fully present, just waiting for the official match date. This is also an opportunity for friends and old teammates to meet again and we certainly cannot ignore the players of last year's defending World Championship champion DRX. Sadly, only Deft and Pyosik were the two players who continued to participate this year when the remaining players could not attend.
How does it feel when you two meet again after a long time?
Pyosik: We met several times after I returned to Korea. Probably about 24 hours or so without seeing each other [Cười]. (Pyosik talking to Deft) Well, I also saw you on GODS looking very interesting. Have you seen TL's reaction? I'm so jealous.
Deft: It's a long time but not too long. (Deft replied to Pyosik) Okay, I saw it, you were disappointed when you didn't appear in the video and then appeared in the end. This will be your year, don't worry you'll have your own video. I'll protect you with Braum even though you're a villain, then I'll do the rest. [Cười]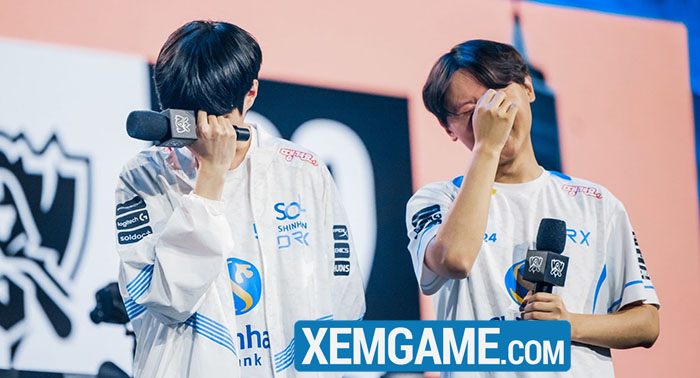 The Swiss round will take place in the next 3 days, what do you expect?
Pyosik: We will start competing in 3 days but honestly I don't feel much of the atmosphere because most of the time we practice in the LSB area. However, in recent days I have been able to go out so I feel very excited.
Deft: Me too. To be honest, we've been practicing at DK's practice room the whole time. So I don't know what interesting things happened at Worlds. But now we're at the hotel and I can already feel the real atmosphere of Worlds. I also met many international players at the hotel.
Don't the international players say hi to you, Deft? "Oh, you're the main character in GODS", or with Pyosik "you appeared in GODS" something like that [Cười]
Deft: Well, I have never had a player express such feelings. That probably didn't happen.
Pyosik: I think military actors don't have those privileges. We have the main character here.
DRX 2022 has only two of you as players who will compete at Worlds 2023, isn't this really special?
Pyosik: I watched the match from NA and felt terrible that my brother had defeated all my friends and former teammates. [Cười]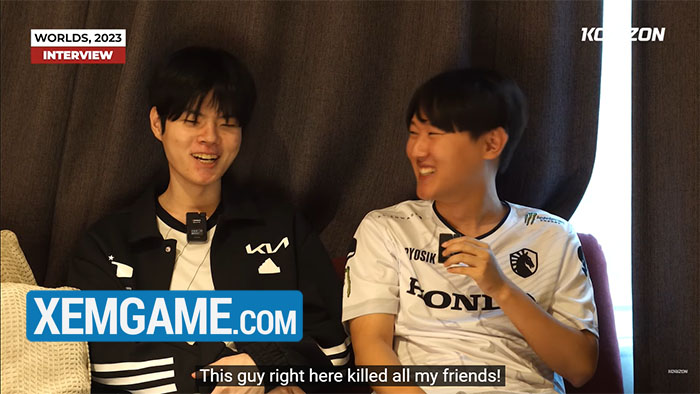 Deft: I didn't know what the problem was, but I continued to compete with my old teammates in the regional qualifiers. I don't know what to do, take down my opponent or I will be the one to be taken down, which is actually a Death flag.
Which team do you want to face in pools 1 and 2?
Pyosik: We may have to face T1, BLG, FNC… But I believe we can defeat any team if we make unpredictable choices and variables both in and out of the match. . But I don't think we can take down T1 or GEN, they have a strong laning phase and I just want to say we have a chance. (But TL actually met T1)
Deft: Well, I'll have to face the No. 1 seeds and hope that they all play at a consistent level. There are certain advantages and disadvantages no matter which team you face at the Swiss Round. If you meet JDG and win against them, it will be very convenient. We can receive a lot of motivation to play well in the next matches.
Meanwhile with the Western teams, we have never played against them even in practice matches so it will be a good opportunity to evaluate their strength and performance on stage. It will be interesting because any team has benefits that we can take advantage of.
Deft, how far do you think Pyosik will go at Worlds this year?
Deft: We had a practice match with TL and Pyosik played quite well. But to be honest, you've seen us, DRX start from the Play-In Round and go on a magical journey to win the world championship. That shows that every team will have the opportunity to achieve their own achievements.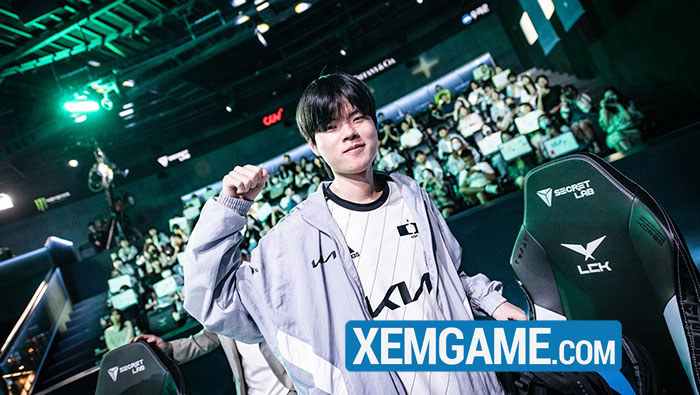 But to be honest, Seed 4 LCK and LCS have certain differences.
Pyosik: The difference lies here. We had advantages in the laning phase but couldn't take advantage of them well. We studied the laning phase in detail when we went to Korea but I think there is still a big gap between NA and KR when it comes to macros and roaming. But if that can be resolved, I think NA will have more chances.
Pyosik, where do you think DK and Deft will end up at Worlds 2023?
Pyosik: I think DK is similar to our lineup from last year, DRX. All the players on the team are good but I don't know how DK works. If we do things better, it will be very strong.