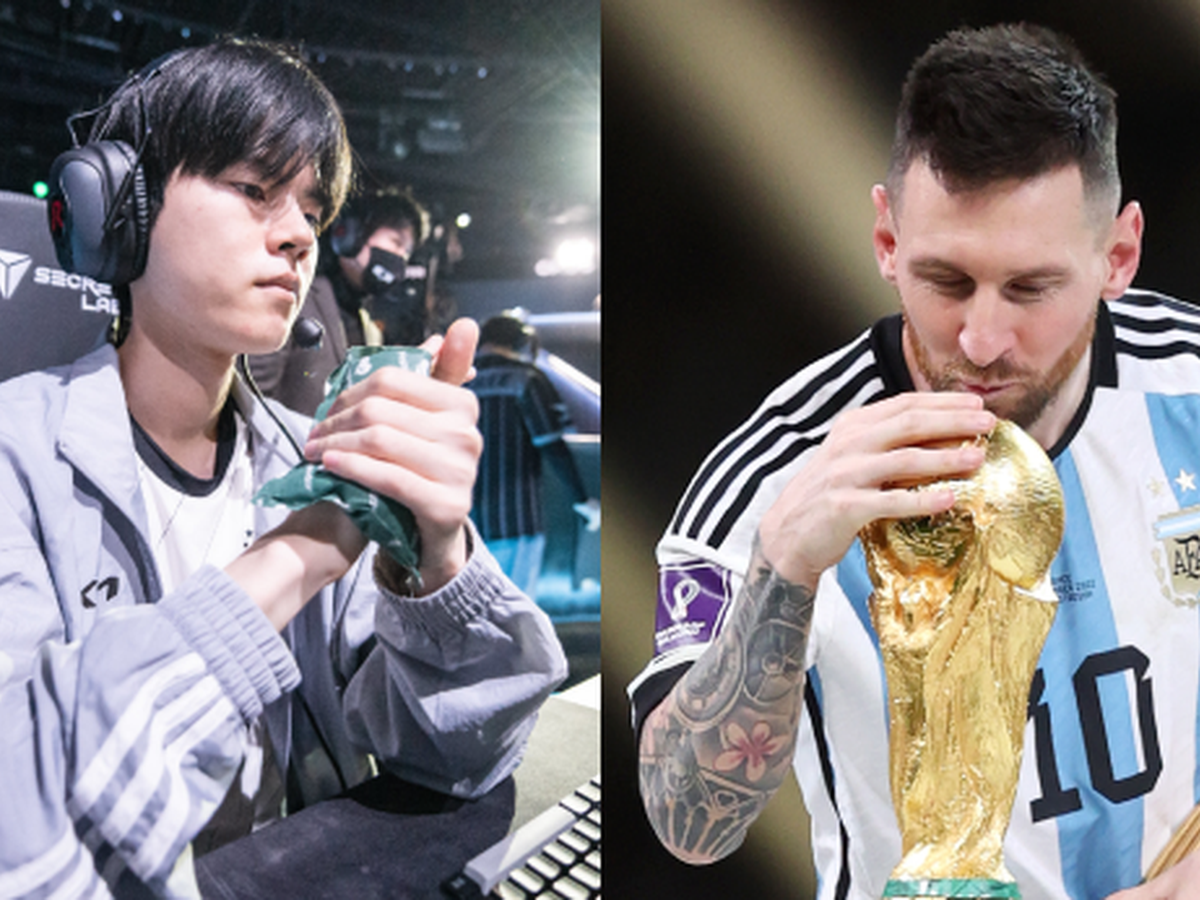 During the 2022 season, DRX created an unexpected event. They are the first team in the history of this tournament to only reach 4th place in the regional tournament and have to fight from the Warm-up round but eventually win Worlds 2022. DRX's journey is considered a miracle and for sure, It will be very difficult for any team to reproduce. The championship also helped the veteran player Deft complete his career title collection.
Deft won the World Championship 2022 to the surprise of the LoL community – source: LoL Esports
During the same period, the matches of the World Cup 2022 also took place and the champion of world football was the Argentina of the legendary Lionel Messi. Many League of Legends fans think that Deft and Messi are similar in that they won the most prestigious championship in their subject at the end of their careers. An even more interesting thing is that Messi is also Deft's idol.
In the same year, Messi also won the first World Cup in his career – source: Goal
Recently, in an interview with female reporter Ashley Kang, Deft shared his goals for 2023 after being inspired by his idol Messi to win the World Cup 2022. Specifically, Deft said: " Although he (Messi) has a different nationality and plays a different sport than me, he always tries to do better in everything Messi makes me feel love football just because there is a player like him. He also made me love Argentina, cheering for a foreign team. I respect him for being able to make a big impact and be a cultural phenomenon. They say it's good to have big dreams right? Now I also want to follow in his footsteps, even though I can only do a small part compared to Messi."
Deft admits he wants to be able to have the same journey and results as his idol Messi – source: Twitter
In fact, the influence and spread of Esports in general and League of Legends in particular will be difficult to compare with the king sport. However, Deft's quote at Worlds 2022 has become an inspiration used in many subsequent sporting events, including the 2022 World Cup itself. Therefore, it can be understood that, even at the present time. Currently, Deft is also gradually becoming one of the top symbols of League of Legends, especially after his glorious championship at Worlds last year.