Before the match between Team BDS (BDS) and Team Whales (TW) took place, Adam was a very notable name of the LEC representative. This guy not only has good skills but also possesses extremely special options such as Garen, Darius, Olaf in the Top Lane position. It was Adam's great Garen performance against Golden Guardians that helped BDS win tickets to Worlds 2023.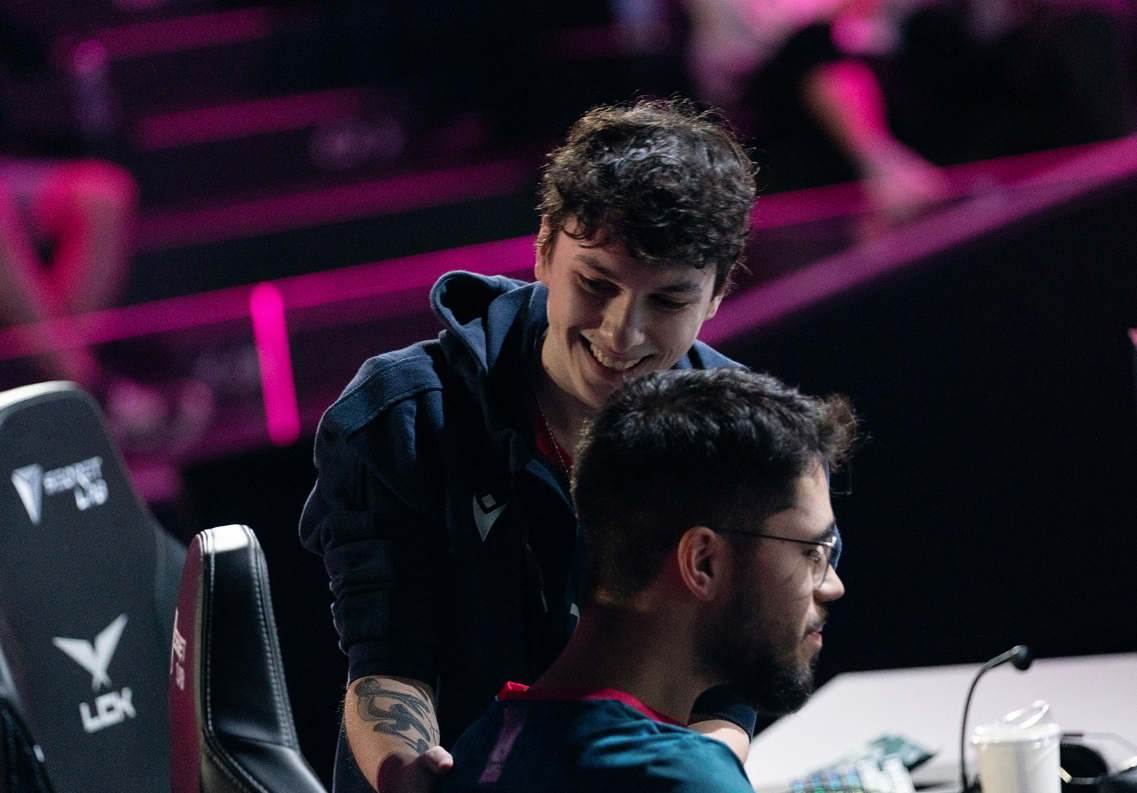 Adam is considered the most important factor of BDS at Worlds 2023
Even in the first match between BDS and TW, Adam also showed high performance with a convincing Darius performance. However, in the following two games, Adam seemed to be completely decoded by TW when this guy no longer had as big of an impact as before. So what caused the BDS star to suddenly "lose his license" like that?
Basically, BDS's gameplay is to take advantage of Adam's unique choices to create a snowball position in the middle of the game. Therefore, BDS often chooses the ADC who can "play on his own" and let the Support roam early. This was clearly shown in game 1 when Darius in Adam's hands continuously defeated Sprada and created a huge difference in strength in both laning and fighting.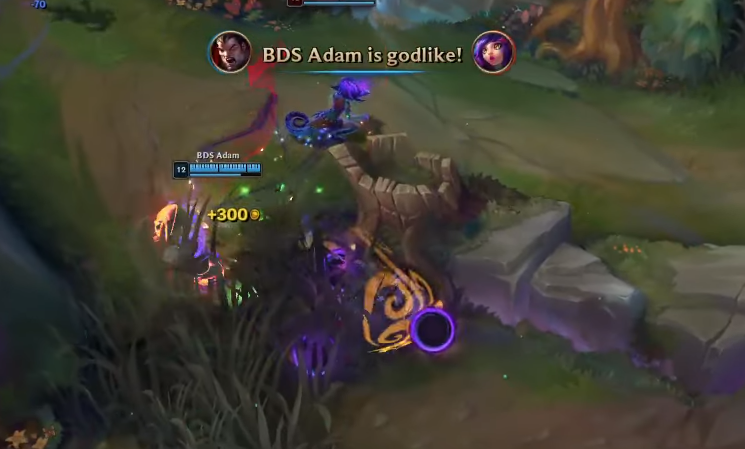 Darius in Adam's hands snowballed too hard in game 1 and caused TW to lose
TW quickly realized this and made changes to the lineup. With the Top Lane position, K'Sante is the character chosen to ensure the ability to draw in the lane as well as provide good fighting tools. In addition, TW's ban on Darius in game 2 also limited Adam's ability to create mutations. Furthermore, TW also chose a Bottom Lane duo that could overwhelm opponents to thoroughly control the Dragon's Cave.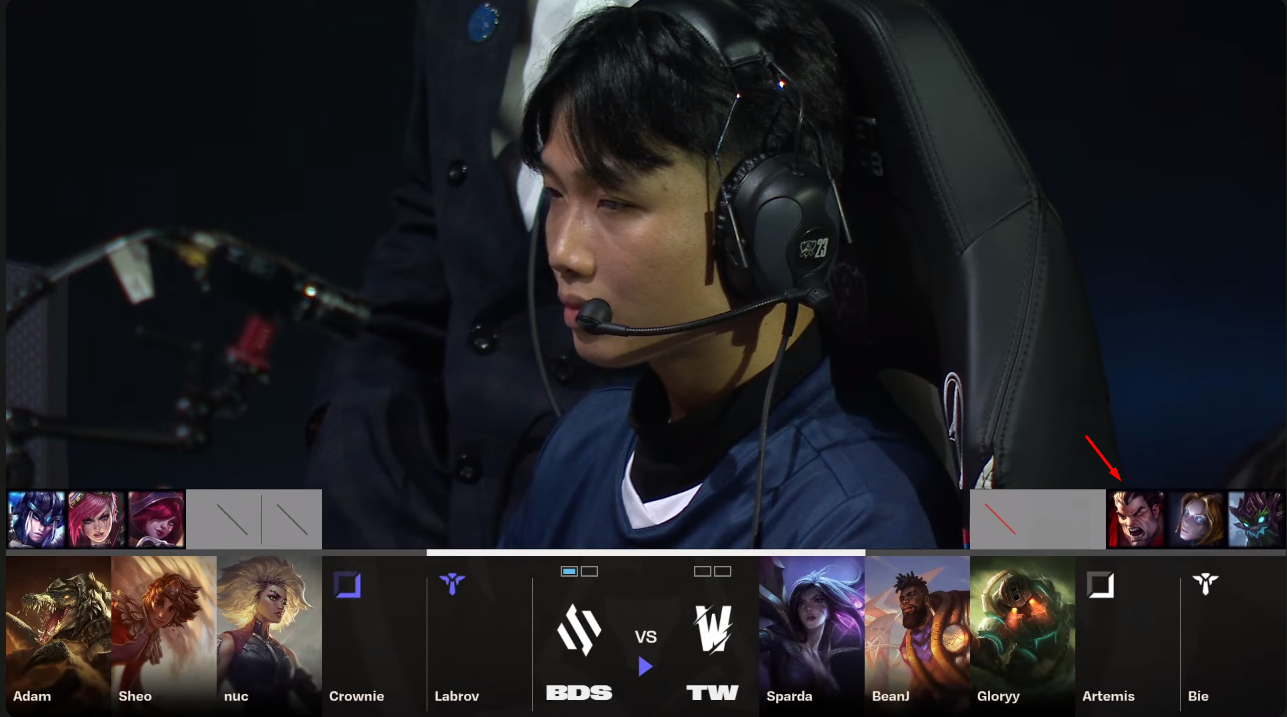 Removing Darius and using TW's K'Sante Top limited Adam's ability to create mutations
Combining that with BDS constantly choosing Renekton first made the LEC representative unable to deploy his familiar stance. K'Sante in Sprada's hands did a great job of keeping alive, playing safe and not giving Adam a chance to win a duel. As a result, Adam's influence on the match became much lower in the following two games.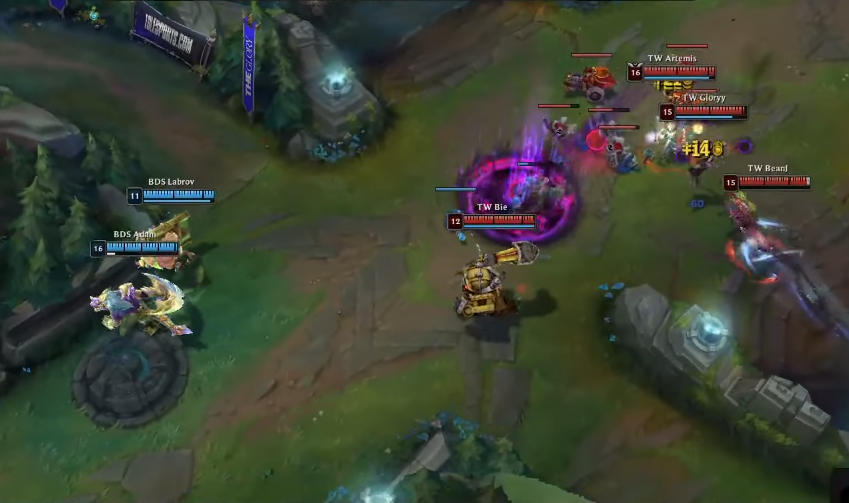 The fact that Adam did not have a big advantage in the laning phase made BDS play very passively against TW
This greatly affected Adam's playing mentality when he did not play well in game 3. This player also admitted that he could not keep his composure when he was defeated by TW in game 2 and to affect performance. Therefore, it is completely understandable that TW won the final victory over BDS.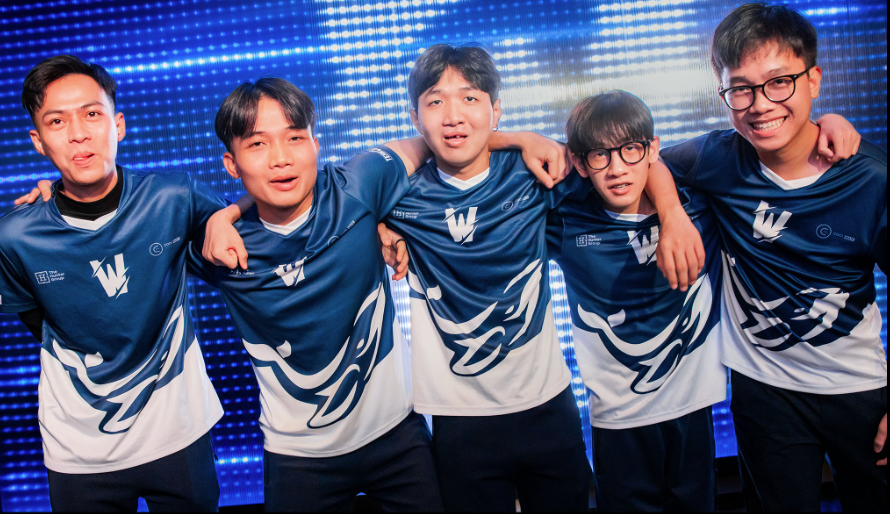 TW succeeded in decoding the Adam "phenomenon" and won an emotional victory
In short, with timely adjustments in gameplay and Top Lane champion selection, TW has succeeded in minimizing the power of the Adam phenomenon on the BDS side. Hopefully, VCS representatives will continue to promote this strength and have more victories at Worlds 2023 this time.