In its release history, Lien Quan Mobile has released many beautiful costumes with new and unique designs. However, there have also been cases where a "national" game made players boo because of its sensitive designs. These mistakes often cause the outfit to become revealing, making gamers blush every time they observe it and turning the owner into the center of discussion for a long time.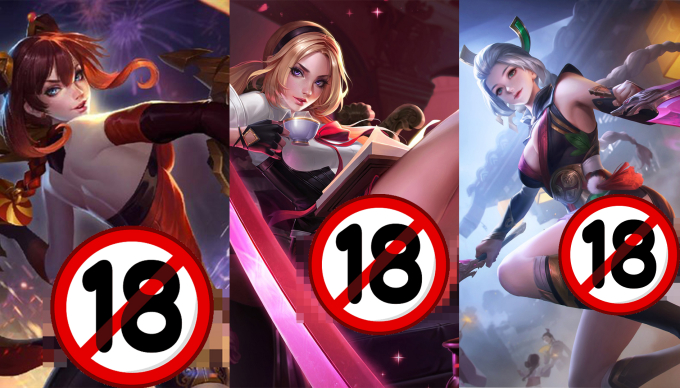 Lien Quan has released many skins that make players embarrassed.
Recently, the gaming community continued to discover another such "revealing" outfit. Unlike past cases, this time the general whose name was called out was a fairly familiar first-generation "man". Specifically, this sensitive detail comes from the Omega Guardian 3 of spades outfit. If you look closely, this robot is being displayed by NPH to the point of being "exuberant". Once noticed, viewers cannot easily forget this image.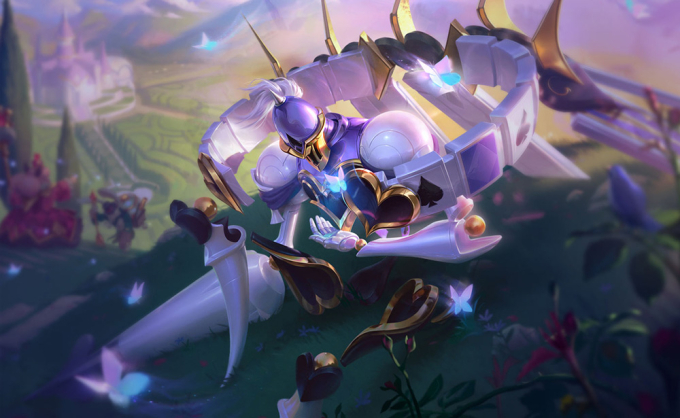 Omega Guardian 3 of Spades is the robot's best costume since it was remade by Lien Quan Mobile.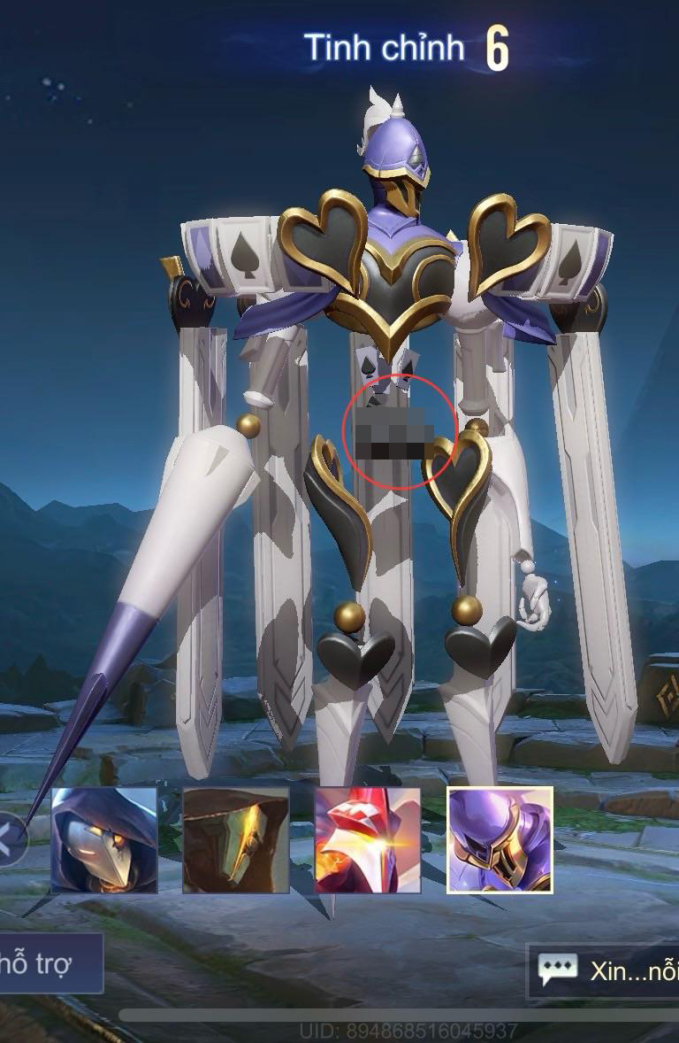 Many players have discovered that this costume has a sensitive part with a strange shape.
Very quickly, this discovery made the Lien Quan Mobile community helpless. Even though it's just a mindless robot, NPH's sensitive design still creates a heated debate. While many people found it funny and interesting, a few gamers booed, saying that a quality A-level skin cannot continue to be "rough" like that in the future.

Omega "love" version leaves Lien Quan players "speechless".
However, there is a high possibility that Omega Guardian 3 of Spades will not be modified because the robot's case has not yet affected the community too much. Especially when this outfit has existed for quite a long time before gamers discovered sensitive details.