The new game based on the work "Lord of the Rings" received many negative reviews on the first day of release.
The developers of The Lord of the Rings: Gollum posted an "apology letter" after critics and players criticized the new game for its lackluster gameplay, lackluster graphics, and numerous bugs. In announcements posted to Twitter and Steam, Daedalic Entertainment said it regretted the game's "disappointing experience".​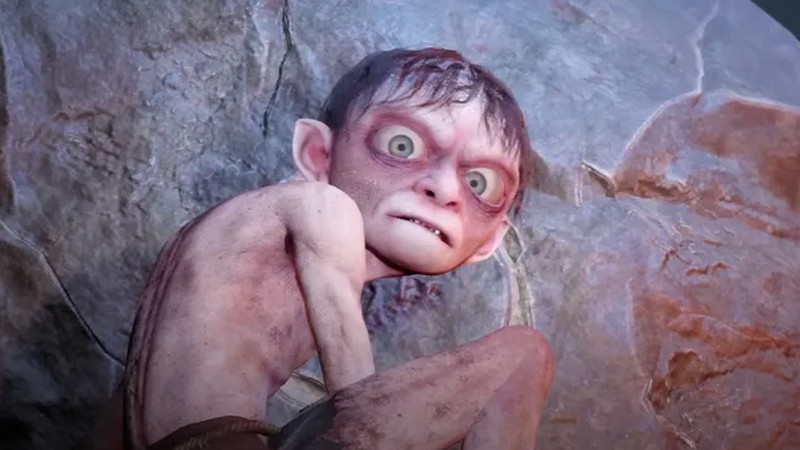 ​
Daedalic Entertainment wrote: "We acknowledge and deeply regret that the game has not lived up to the expectations we set for ourselves and what it deserves for our dedicated community of players. I really appreciate player feedback, actively listening to everyone's voices, reading all the comments, and analyzing players' criticisms and constructive suggestions." The studio added that they're working on fixes for some bugs and performance issues, and promised to update players on progress on completing the tasks above. scene from the events of The Fellowship of the Ring.This action-adventure game is out for PlayStation 5, Xbox Series X/S, PC and is expected to come to Nintendo Switch later this year.In the game, players will control Gollum and his two character personalities as they attempt to escape Mordor.On its first day of release, The Lord of the Rings: Gollum was engulfed in negative reviews.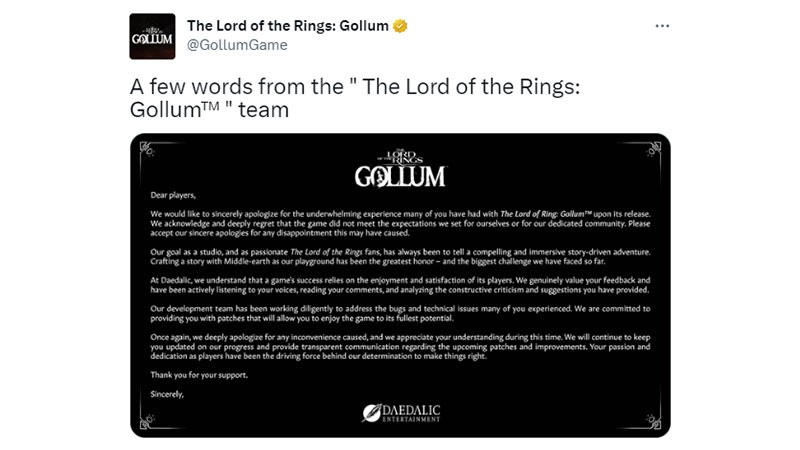 ​
Polygon judged that the game lacked personality. GameSpot noted that Gollum crashed more than 120 times in 11 hours of play. And IGN simply commented that the game was not interesting. The PC version of Gollum currently has a score of 41 on Metacritic with "Mostly Negative" reviews on Steam. The Lord of the Rings: Gollum isn't the only game that has struggled at launch. Last month, Naughty Dog apologized to players for the release of The Last of Us Part 1 on PC just weeks after its launch. EA also had to issue a similar apology for the performance issues of Star Wars: Jedi Survivor on PC.​