Diablo 4 (IV) is a game that has received a lot of attention from the gaming community. Not only in Vietnam but also globally, Diablo 4 has been the most talked about project in the past week or so. Because gamers and especially Diablo fans have had to wait too long to once again experience this immersive super product.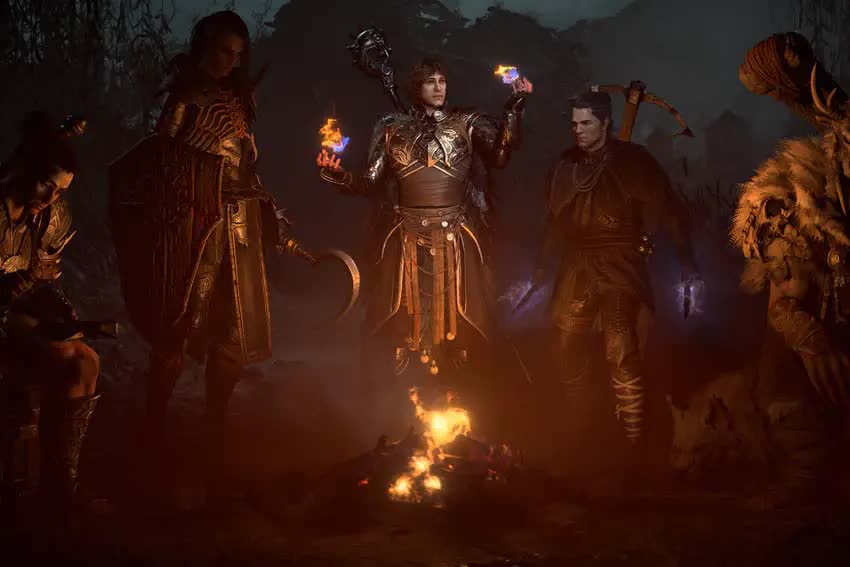 Especially last year, Diablo Immortal brought a lot of disappointment. Therefore, Diablo 4 is even more expected because this is a project that is invested and developed "by the owner", not through another unit like NetEase. Therefore, the quality and scale of Diablo IV is unquestionable.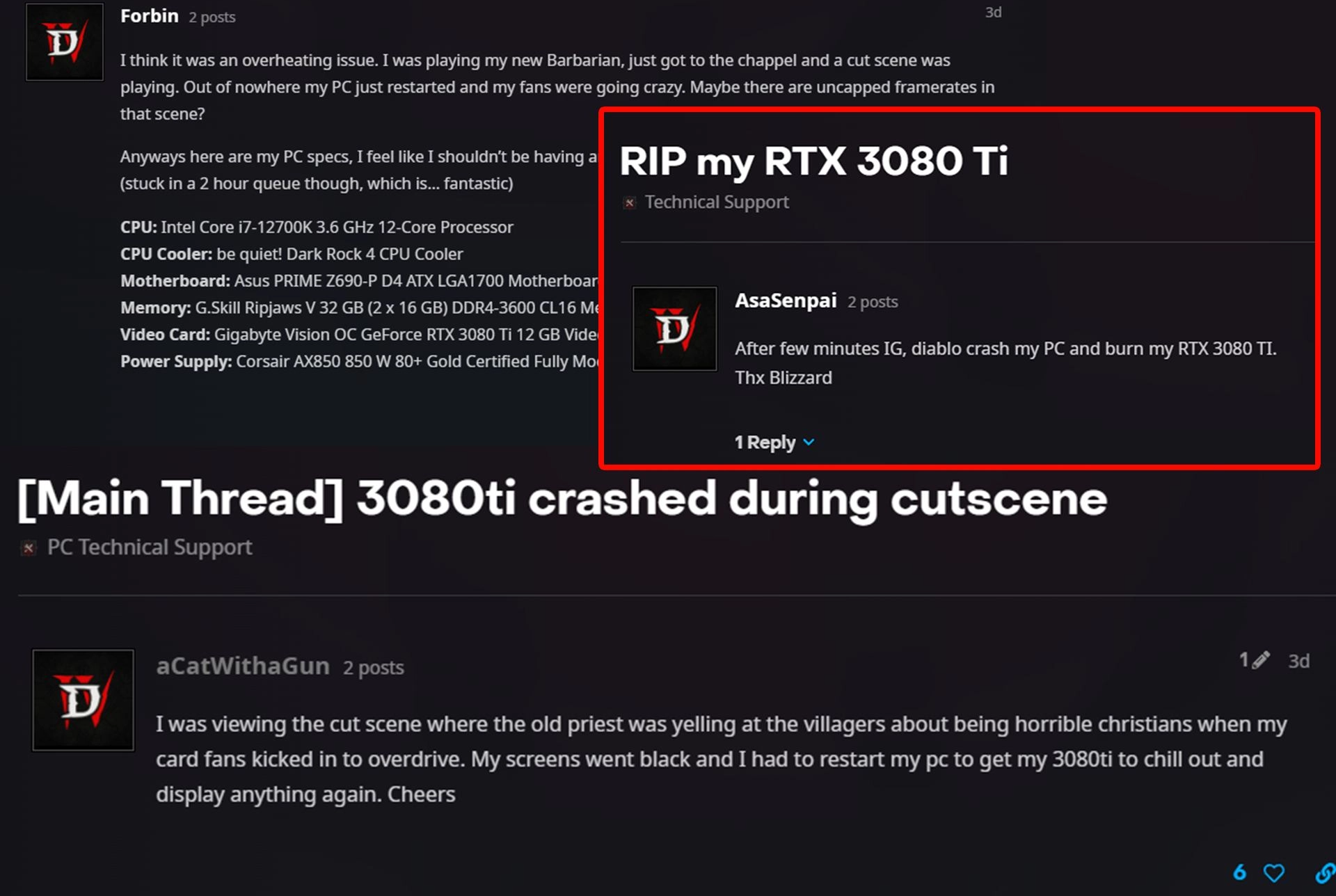 Photo: Internet
However, this game has also encountered many problems since the time of its release. Recently, a player has reflected that Diablo 4 caused his computer to crash and "burn" the RTX 3080TI, one of the extremely high-end graphics cards at the moment. Despite the 4000 series released, the 3080TI is still Nvidia's high-end VGA code.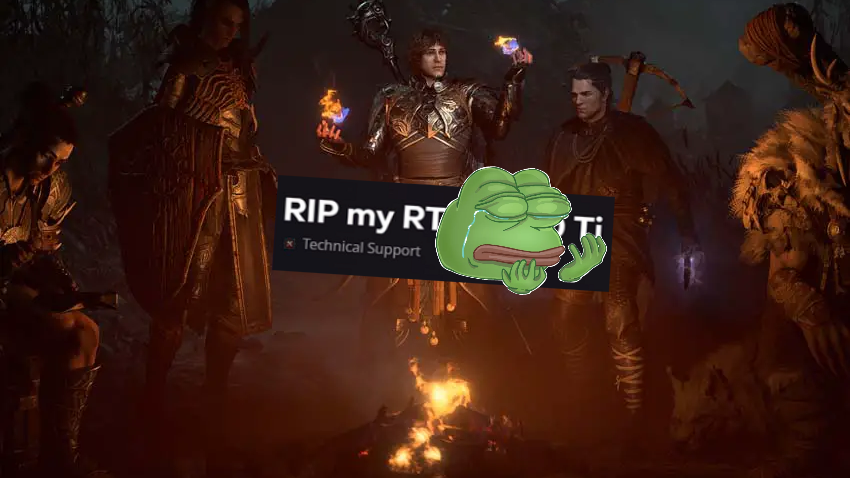 One player explained that Diablo 4 had a special "interaction" with the 3080 and 3080Ti, and other VGA codes did not. This is also the probability that bad luck can happen and the player who is "burned out" is the VGA 3080Ti that may be the unlucky one to be selected. Anyway, condolences to the gamer who broke this VGA. But maybe this is an opportunity for that player to upgrade to the 4000 series.