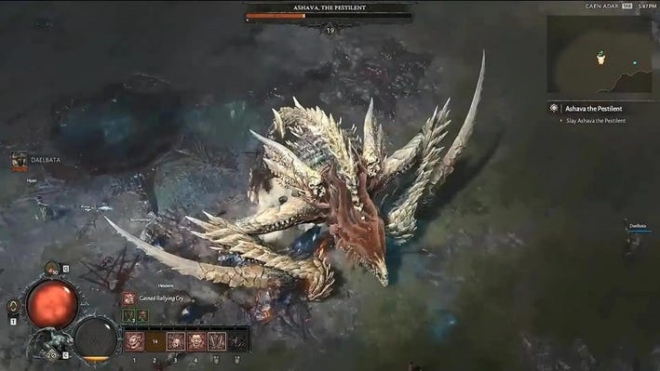 After the first successful test, Diablo IV opened beta 2 and added 2 more character classes, Druid and Necromancer. According to information from Bliizzard, the total number of players participating in the two beta phases has reached more than 1 million. This is the most successful test in Diablo history.
Druid
For fans of Diablo, Druid is one of the familiar character classes from the early days of this role-playing game series. It can be said that Druid is a combination of 2 styles of warrior and witch. Druid can both use the power of nature such as wind, earth, trees … and can use muscle power when transforming into animals, or calling for help.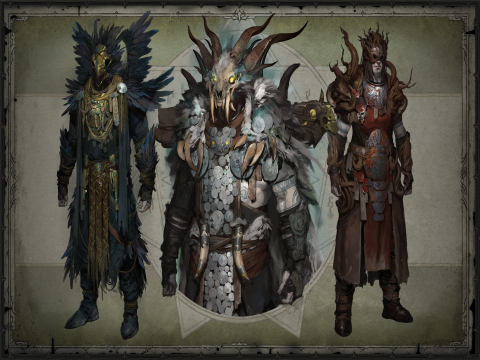 Basic skills:
– Earthspike: Call on the power of the earth to form spikes, piercing enemies
– Shred: Transform into werewolf and attack
– Storm Strike: Infuse lightning power into your weapon and attack
– Maul: Transforms into a bear man and attacks the opponent, protecting himself
– Wind Shear: Strikes a blast of wind to attack enemies
Spirit skills:
– Pulverize: Transforms into a werewolf and slams into the ground, dealing damage to surrounding enemies
– Landslide: Create 3 earth pillars, crush the enemies inside
– Tornado: Creates a moving vortex to attack enemies
Animal calling skill
– Wolves: Summon two wolves to help fight
– Raven: Summons crows to attack enemies
– Vine Creeper: Summons thorny creepers to attack surrounding enemies
Ultimate skill
– Cataclysm: Creates a storm that follows you for 10 seconds
– Grizzly Rage: Become a super bear with super fighting abilities
– Petrify: Stuns all enemies and deals damage
Necromancer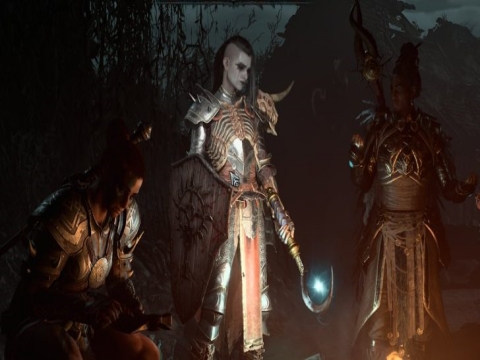 Necromancer is the class with the strongest summoning ability in the Diablo versions. For those who are new to the game, Necromancer is extremely easy to play and get used to. Some typical skills of Necromancers:
Summon Allies: The Necromancer has the ability to summon and manage a large number of allies to fight alongside him. These allies each have their own special skills and powers, allowing the Necromancer to fight and fight a variety of enemies.
Use Magical Energy: Necromancer uses magical energy to strengthen his allies and damage enemies. The Necromancer's magical abilities also allow him to summon dead creatures as allies, or sometimes make them turn into weapons.
The ability to control and scare enemies: Necromancers can use magical energy to control enemies or make them afraid. This allows the Necromancer to gain an advantage in battle and also makes it possible for him to fight multiple enemies at once.
Flexibility in combat: Necromancer can use a variety of weapons, from swords to spike maces and even guns. This makes it possible for Necromancers to fight at different distances and use different tactics to deal with different enemies.