Indeed, it is impossible to "identify" the characters of Honkai: Star Rail.
A while ago, Honkai: Star Rail gamers knew that HuoHuo would be the next female character to be introduced in the upcoming version 1.5. According to initial impressions, this is a small, timid girl without too many outstanding features. Therefore, HuoHuo has not made an impression and was accidentally ignored by most players. Instead, they paid more attention to Hanya and Argenti – two warriors designed with eye-catching appearances and unique personalities.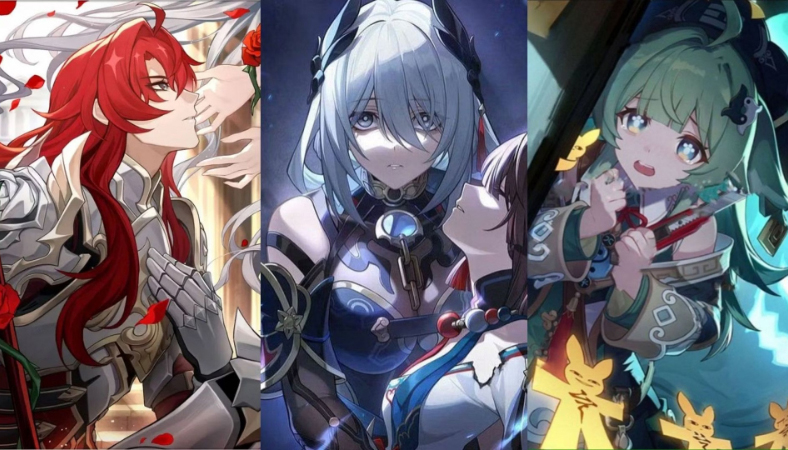 The trio Argenti, Hanya and HuoHuo are the characters released in version 1.5.
Only recently, when miHoYo officially revealed HuoHuo's skill set, did this character receive special attention. Contrary to her shy appearance, few people would expect this girl to be a top "Healer" at the present time. HuoHuo can even summon an extremely ferocious Fox God, easily destroying the enemy squad in the blink of an eye.
HuoHuo was suddenly strongly sought after after summoning the Fox God in the introduction trailer.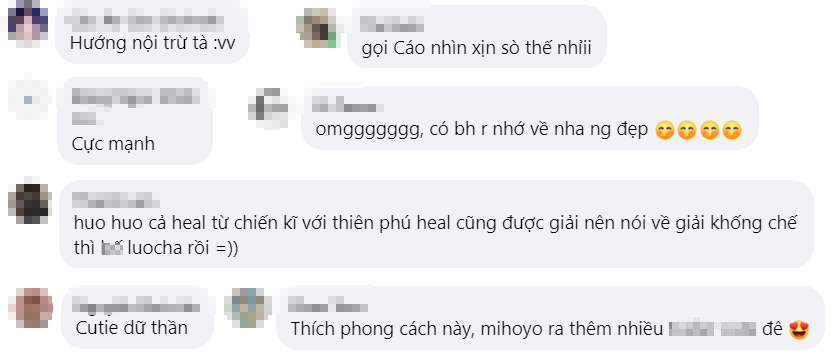 Countless praising comments suddenly appeared continuously when witnessing HuoHuo's skills.
It is known that HuoHuo can also heal almost "infinitely" with his own move set. From her Ultimate Techniques, Combat Skills, to her Talents, they all have the ability to support multi-team formations effectively. With a passive based on maximum HP, HuoHuo easily surpassed the two Wealthy geniuses Bailu and Luocha with a basic index of up to 1358 units. The only minus point is probably that her sustained energy is quite high, requiring players to be really skillful to fully utilize it in combat.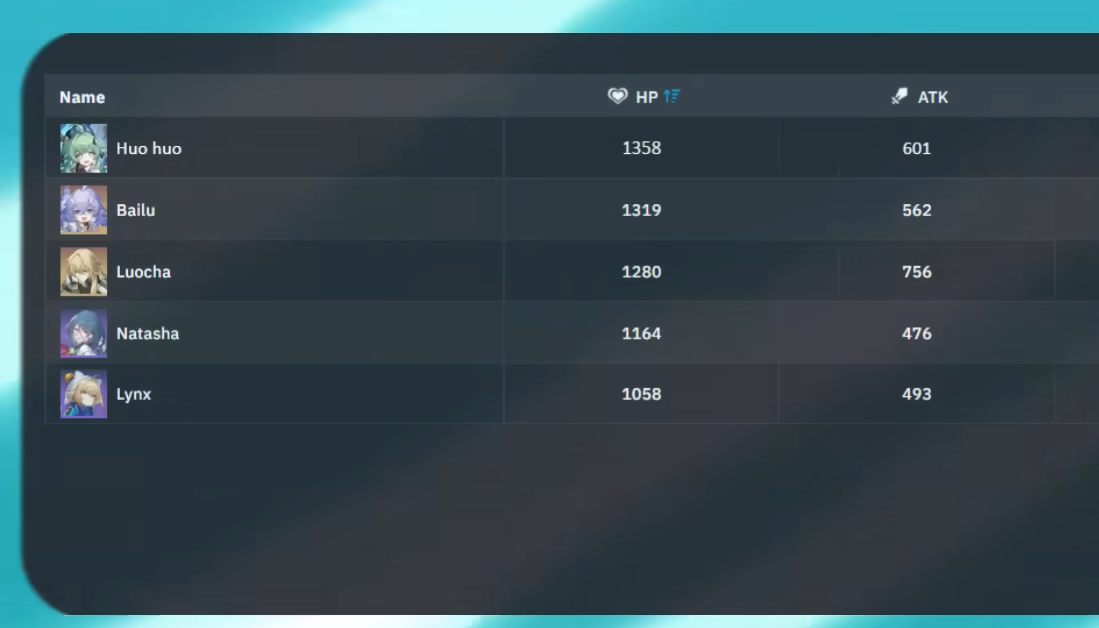 HuoHuo has basic stats that far exceed those of the top two Healers on Honkai: Star Rail.
According to the description, this is the top 5-star character in the plot. Although she has not yet reached the position of a Supreme Judge like Hanya, this small female apprentice had to take on the most difficult job of confronting the devil. Because, although she always appears weak, her strength cannot be underestimated.