As the film with the most extreme and difficult filming process in Disney's "live-action" projects, The Little Mermaid of course needs the great support of the stunt cast. Recently, the stuntwoman for Halle Bailey – the star who played Ariel in The Little Mermaid posted photos together, as well as shared many interesting behind-the-scenes stories.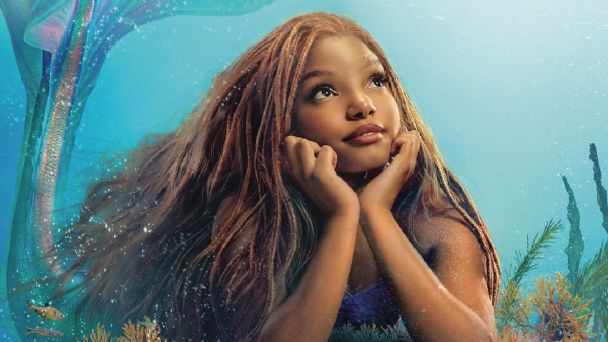 The female star who has stunted for Halle Bailey in some of the Little Mermaid segments is Yasmin Harrison. Not only replacing Bailey in some difficult scenes, Yasmin Harrison is also the main "dance" in some music excerpts that need Ariel's choreography. In the picture taken with Halle Bailey, Yasmin Harrison is commented on as quite fresh, looking pretty no less than the female lead.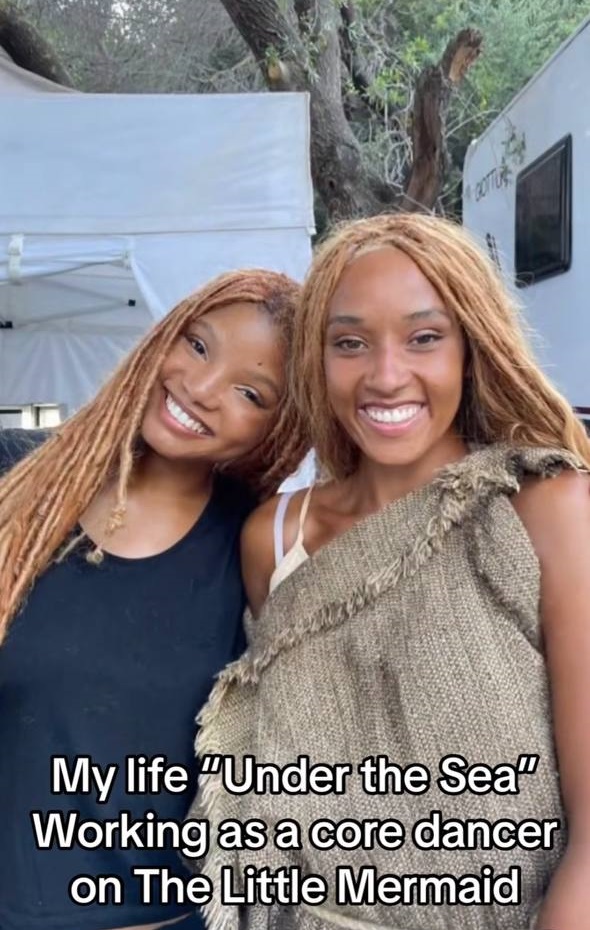 Yasmin Harrison posing next to Halle Bailey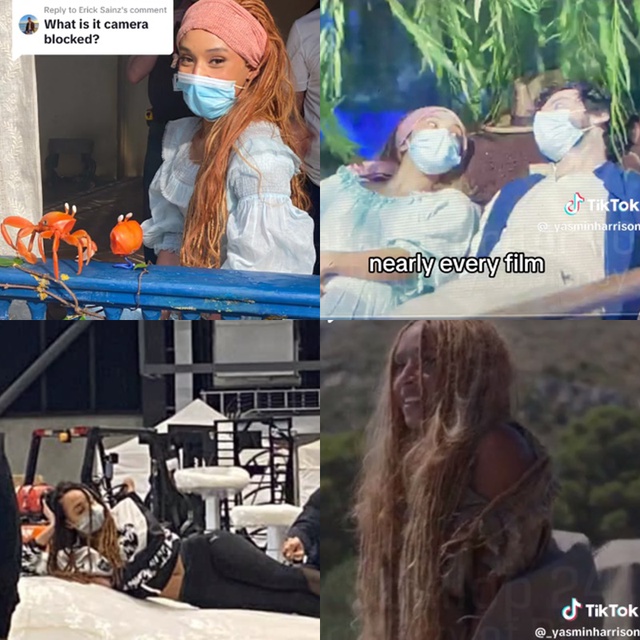 She replaced Halle Bailey in front of many difficult scenes
In addition, Harrison also revealed that she had the opportunity to act in front of some important scenes before even Halle Bailey, such as the screen jutting out of the cliff while singing the song Part of Your World. She explained that she was allowed to play some scenes in advance for the crew to consider, arrange the scene and pose for the actors, and then let Halle Bailey step in. Harrison also shared behind the scenes how she rose from the cliff and received nearly 6 million views on TikTok, praised for having strong spine muscles.
The scene of stuntwoman Yasmin Harrison rising from the cliff "causes a fever"
In addition, Harrison also plays one of the turtles appearing in the Under the Sea excerpt, most likely to be seated by Halle Bailey. The stuntwoman participated in many special effects scenes that required choreography, and was named at the end of the movie. She also revealed that before The Little Mermaid, she participated in 2 other Disney projects, Aladdin and Cinderella, surprising and exciting audiences.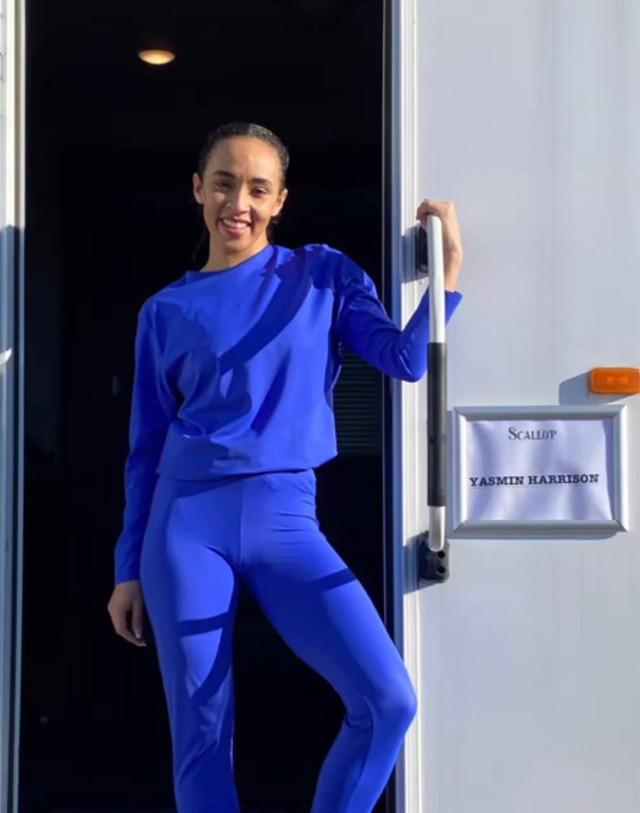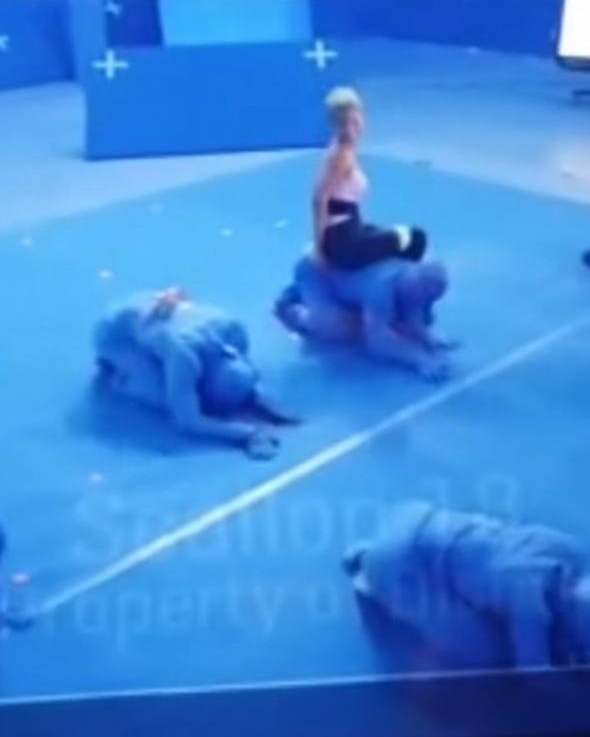 She also filmed a lot of choreography scenes on the green screen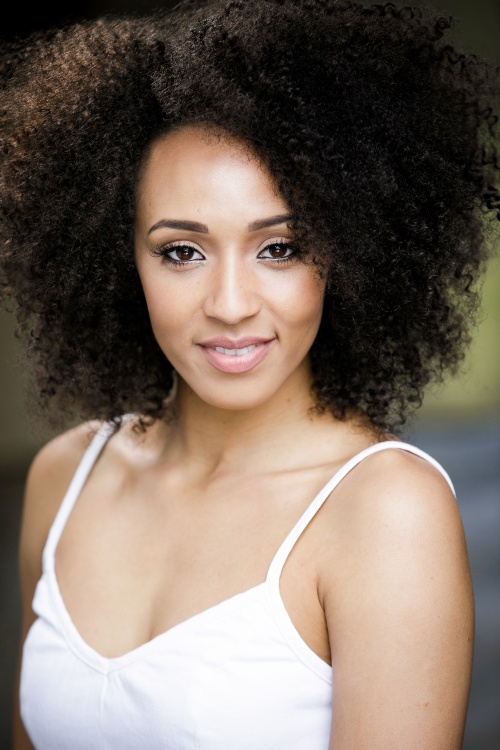 Yasmin Harrison's real-life beauty
Currently, after more than a week in theaters, The Little Mermaid has surpassed $ 236 million in global revenue. However, this number is not considered positive, as the percentage of daily sales in North America is always decreasing week by week. In the Vietnamese market, the film fell to 6th place, being beaten by many films such as Doraemon, Spider-Man: Across the Spider-Verse… or the Korean film No Way Out. By the end of Saturday, June 3, the film had brought in just over 9.3 billion VND in Vietnam.
Photo: Disney