For League of Legends fans, DRX's championship at last year's World Finals is still an extremely impressive memory. From the position of a 4th seeded team, DRX has in turn overcome many strong opponents to win the noble title. Many viewers hope that such a magical journey can be repeated at Worlds 2023 this time.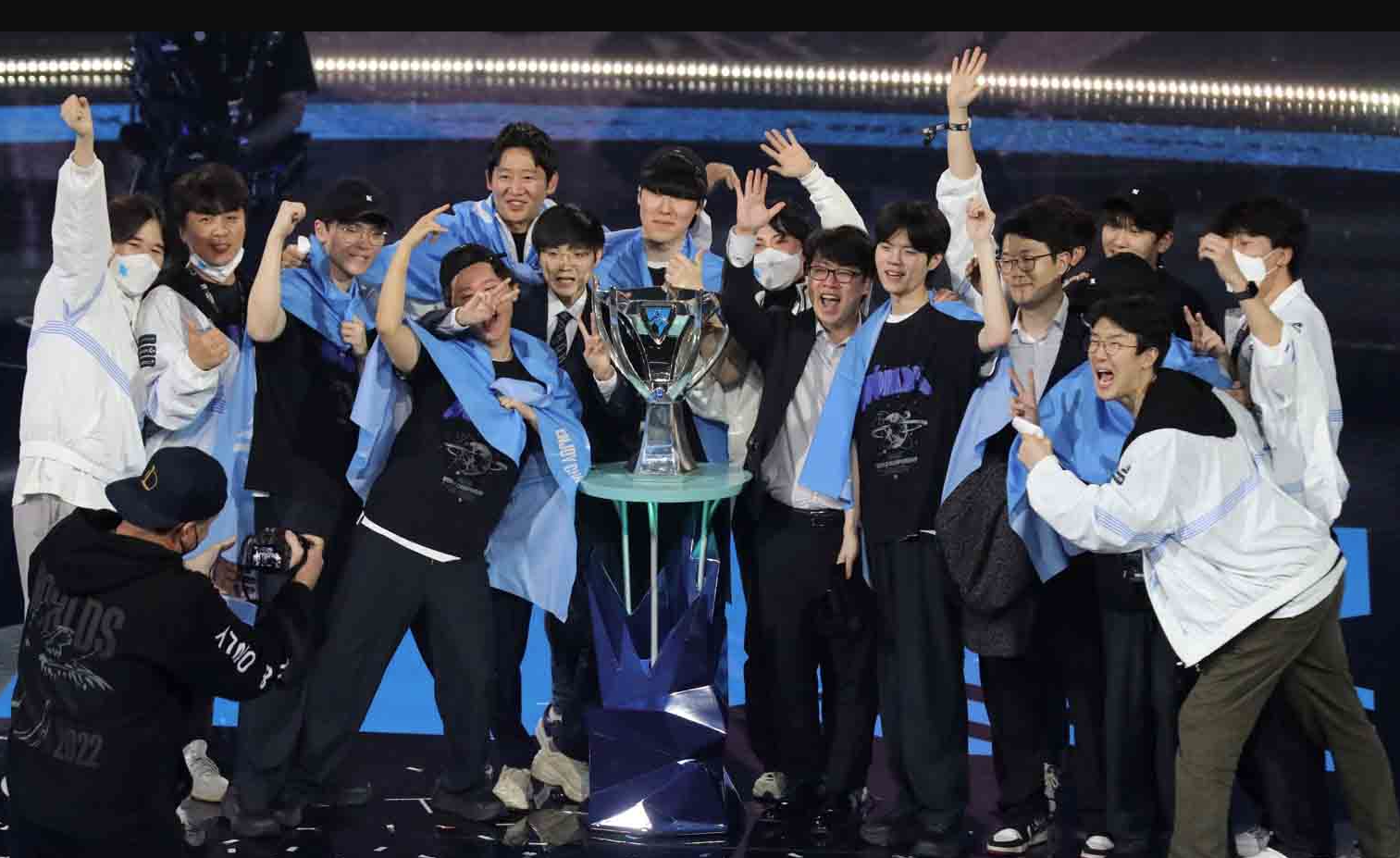 DRX's victory at Worlds 2022 is truly a magical journey
Not only the audience, but also the Dplus KIA (DK) players also want to repeat this feat. The reason is because they are also the number 4 seed of the LCK region like DRX. This year's DK even has the services of Deft, who is considered the main character in DRX's historic victory last year.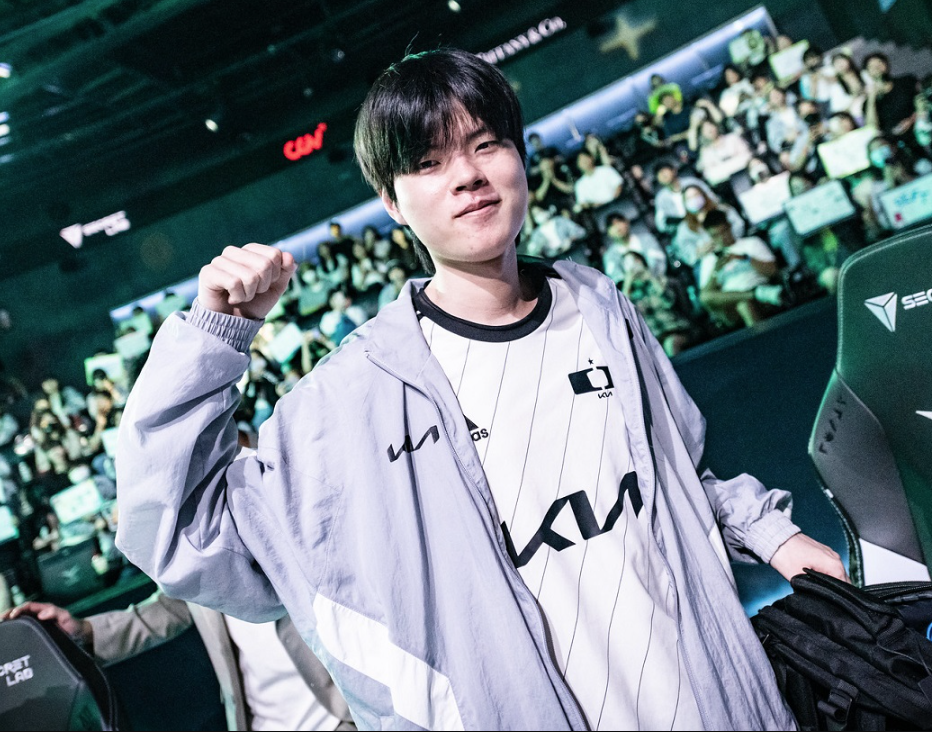 Deft has moved to DK for the 2023 season
However, to be able to do this, DK's ShowMaker admitted they need to defeat JD Gaming (JDG). "JDG is currently the strongest team in LPL. If we win against this opponent, the team spirit will increase a lot towards the championship. I don't think DK is too much weaker than JDG" – ShowMaker shared.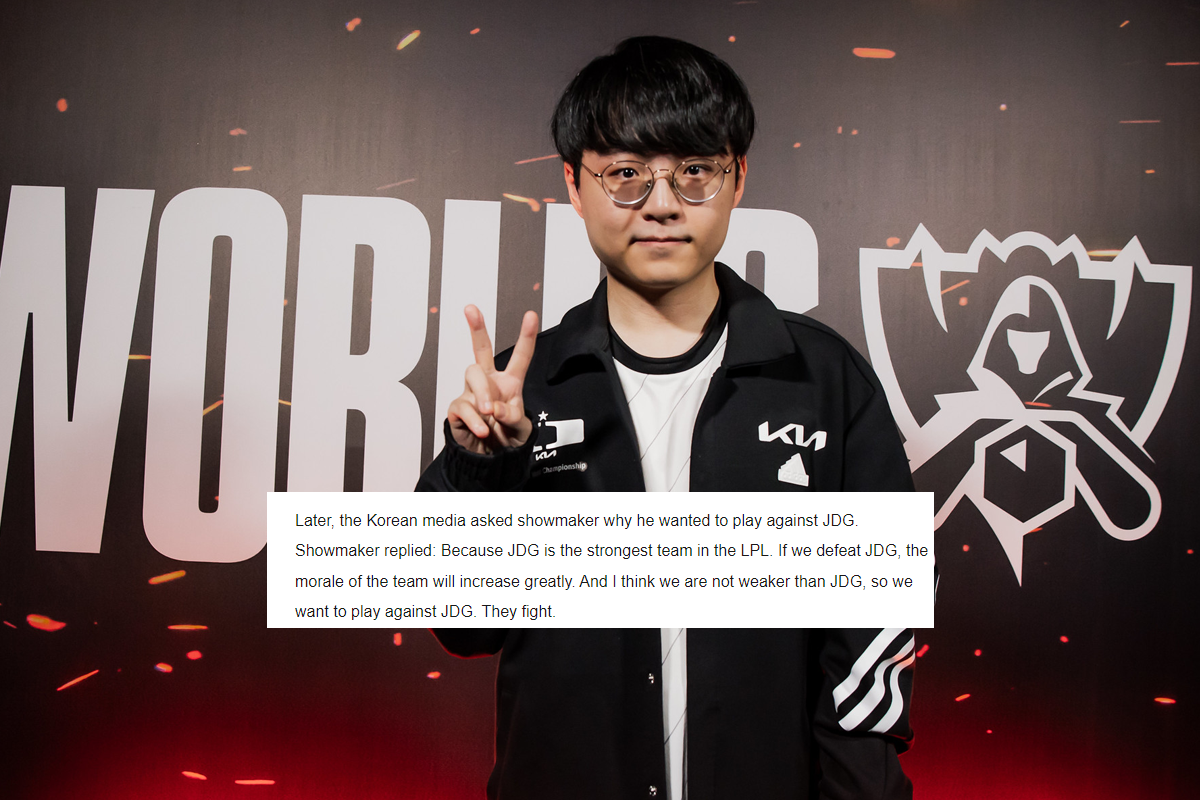 ShowMaker believes that defeating JDG (if any) will help DK's spirit be much better and he can think about winning the world championship.
Indeed, with consecutive titles achieved this year, JDG is considered the strongest team in the world at the present time. LPL's No. 1 seed is facing the opportunity to win the "Grand Slam title" if he wins Worlds 2023. It's no exaggeration to say that JDG is like the "final boss" of this tournament.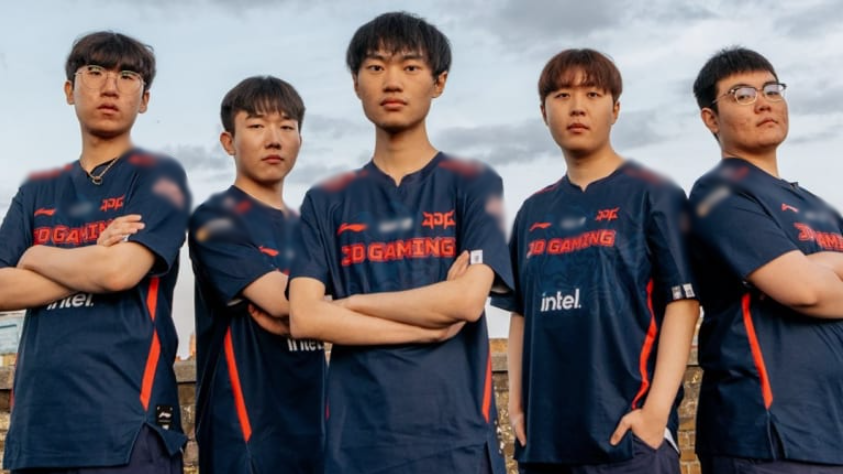 JDG is considered by many experts to be the strongest team in the world at the present time
Therefore, if DK can defeat JDG whether in the Swiss round or the knockout phase, it will help this team increase a lot of confidence. Remember at last year's Worlds, DRX also had this confidence after defeating EDward Gaming, the reigning world champion at that time. If DK can really win against JDG, great opportunities will open up for this team.
Of course, to be able to defeat JDG at the present time is not easy at all. The DK team needs to make a lot of effort in the coming days if they want to achieve this goal. Specifically, they need to overcome G2 Esports in the first series of the Swiss round to have a chance to compete with JDG.