Recently, the phrase "quiet luxury" or "stealth wealth" has suddenly become a hot topic of discussion among netizens. Expensive but minimalist fashion style, clothes without the labels of famous luxury brands that focus more on quality and applicability gradually become a new trend.
However, these terms are not just for the fashion world. According to Time, there's a "technical" way to show off your hidden wealth that anyone can apply right now: Stop using phone cases.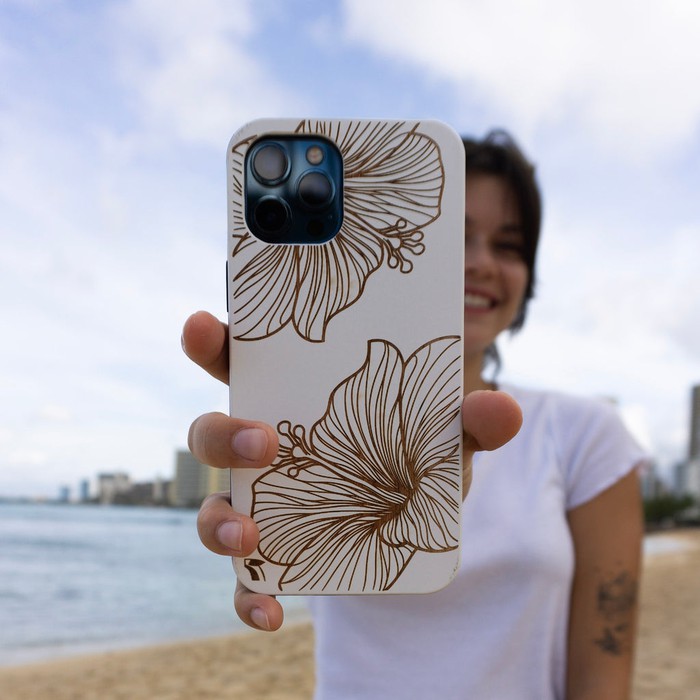 The super rich rarely use phone cases
At first glance, this secret may seem so trivial that it is easy to forget, but in fact, the evidence that it works is everywhere. In the popular series about the super-rich like The White Lotus, Succession or Billions, it is easy to see rich characters who never bother with phone cases. And in real life, billionaires like Elon Musk, Jeff Bezos and Jay-Z almost only appear with a phone without a case in hand.
The message here is clear: It's okay to not have a case, because I can afford to buy a new phone. However, the cost of a smartphone is not an easy problem. The latest iPhone model – iPhone 14 – has a starting price of 829 USD (equivalent to 19 million VND), and gradually increases to the price of 1,200 USD (equivalent to 28 million VND) in a short time.
According to CNET, the price of iPhone phones has increased by 15% in the past 6 years, the highest increase since Apple launched this device. At the same time, the demand for phone cases has also increased. Market research and prediction firm Verified Market Research predicts that the global market for phone cases will grow to $35.81 billion by 2028 (up from $21.61 billion in 2020).
Elon Musk uses a phone without a case
For Rocio Martinez (31 years old), a talent director from Boston (USA), cases and screen protectors are indispensable for phones, this is the conclusion she comes to after many times. damage the device.
"You won't value a phone until you have to buy a new one for $1,000. Sometimes I don't want to use a case, but I myself feel insecure. with that," Martinez said.
On the contrary, many people believe that the risks of machine failure are worth the aesthetic rewards. Thomaï Serdari, director of New York University's Master's program in Fashion and Luxury Brand Management, thinks that not using a phone case is a way to convey a message of class and value. In terms of aesthetics alone, she believes that using a phone without a case will show users' appreciation for the product.
"The phone itself is beautiful, so why should you put it in a case? Cases are often from famous fashion brands and this goes against the aesthetic style," says Serdari. exquisite beauty."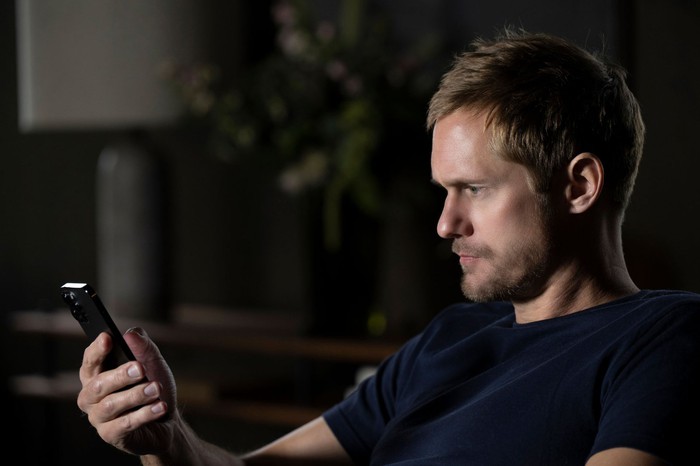 Not using a case shows that you appreciate the phone's design
Melissa Cepeda, a 31-year-old accountant in Los Angeles, has broken her phone many times, but she still chooses not to use a phone case for protection. Cepeda is willing to risk a "naked" phone because she believes thick cases don't match her aesthetic. Besides, she added that handbags and wallets are getting smaller and smaller, making it difficult for her to fit her phone if she uses a case.
With this in mind, many brands design cases that function as a wallet – such as Prada. However, they also forget that the super rich are not in the habit of carrying a lot of cash. A person with a private chauffeur will not need a small slot in the phone case to store cards or money, similarly, someone who lives in a luxury building with a doorman does not need to carry a keychain, so they don't have to worry about something scratching their phone in the same pocket.
In addition, Serdari also warned that we should not equate people who do not use phone cases as sloppy and dependent on themselves having a lot of money. On the contrary, it can be said that they are people who are very careful about their possessions, because for those who can afford to pay for any material things they want, intangible things like time or Convenience is worth much more than a new phone.