League of Legends owns up to 1600 skins, which will be the skins whose designs are most appreciated by gamers and do you already own them?
League of Legends – the world's number 1 game has turned 13 years old and is still developing continuously at the present time. Over a period of more than a decade, League of Legends has released a total of 165 champions with different skill sets. Although recent champions have "signs of 200 years", the diversity of players' choices at All 5 road areas are something we cannot deny. Along with champions, skins or costumes are two things that are always associated with each other and with matches, bringing novelty, excitement and unique effects to stimulate players.
Up to now, League of Legends has released about 1,600 skins with many different skin lines. So among those 1,600 costumes, which are the most highly rated and used costumes by gamers? Let's find out together.
Lucian Cowboy
Without too much debate, Lucian Cowboy is definitely the most beautiful costume in the Cowboy costume line. The first special point we can easily see is that the costume design is very consistent. Lucian is inherently a general who owns a lot of guns and it is extremely suitable if he is transformed into a cowboy, dominating the Wild West and two guns ready to fight.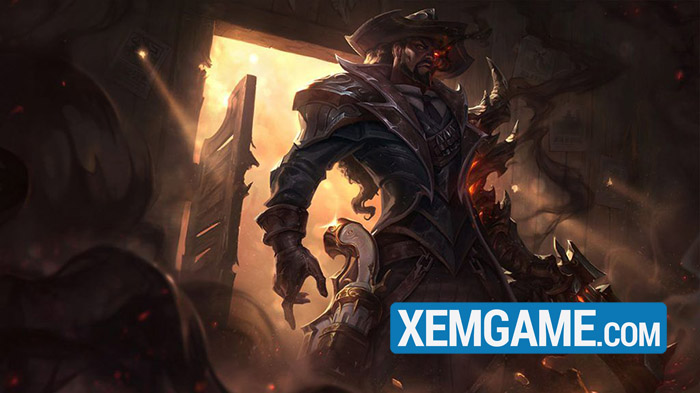 Cowboy Lucian's situation is also quite dire when this outfit turns Lucian into a half-human, half-demon creature, angry and looking for revenge on his wife Senna. Lucian's human and demon parts are also revealed through his two guns, a yellow-white gun symbolizing light and a dark red-brown color for the devil part, looking quite similar to a Darkin. .
Cowboy Lucian's skills and effects are a bright orange color with a black surrounding. Many players also appreciate Lucian Cao Cao in real combat when using skills and normal attacks relatively smoothly.
Senna True Damage Brand Name
Ranked 5th on the list we have Senna True Damage Brand Name. Released at the same time as Akali and Yasuo True Damage, Senna seemed to fade away when the two skins mentioned above proved too superior in terms of user numbers. However, that cannot prevent Senna True Damage Brand from becoming one of the most beautifully designed skins in League of Legends.
Senna True Damage wears extremely prominent colors with two colors: black, white and like other Branded costumes, it is a unique and extremely luxurious yellow color. Senna's gun is also extremely modernly designed with the Louis Vuitton logo in the middle of the handle quite prominently.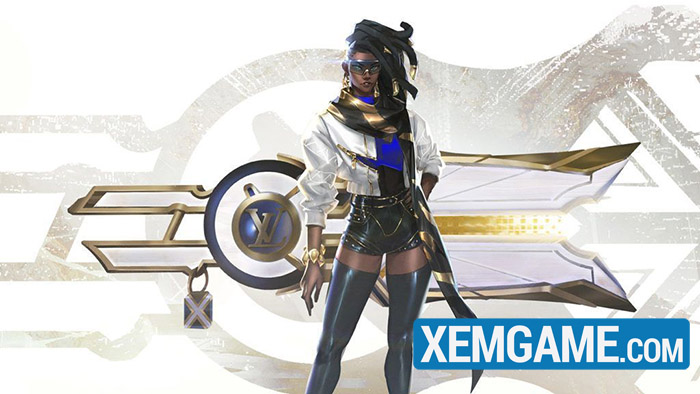 The outfit's skill effects are also extremely beautiful with sparkling lights, triangular geometry, and LV motifs throughout the entire skill. All have created an extremely outstanding and luxurious equipment.
Super Vayne
Since its launch, Vayne Super Pham has officially usurped Vayne Ho Quang to become the most beautiful and favorite skin of gamers. Like other super skins, Super Vayne stands out with mechanical effects from the future. Vayne's appearance is also extremely cool with a warrior's headgear combined with a motorbike when returning to the street from the main house. Vayne's weapon, the crossbow, has also been turned purple instead of silver as usual.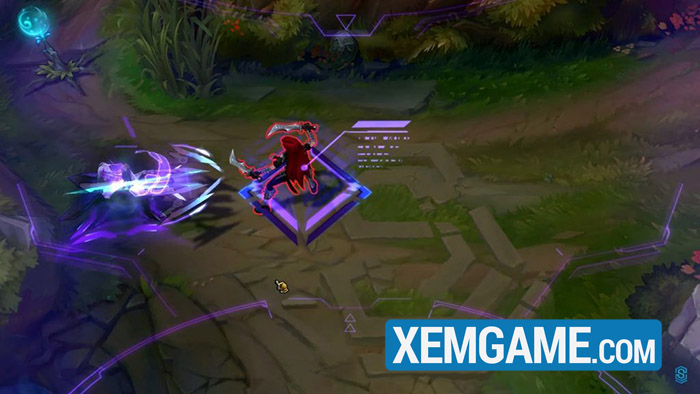 The usage and actual combat part of the outfit will be raised to a new level. The smoothness of the skill set, hit and run with normal attacks is a point that any player who has ever used the outfit must recognize. Especially when using the ultimate move, we are designed with a play screen that looks like we are Vayne acrobats in battle. This creates an extremely realistic feeling and buffs the owner's mental strength every time they enter important fights.
Jhin Black Star
Ranked 2nd on the list continues to be a skin for gunners and that is Jhin Dark Star. Of course, Black Star Jhin is the most beautiful and worth buying skin in the Dark Star skin line. The winning point of Jhin Dark Star comes from the dreamlike skill effects, as if drawing us into a vast and endless universe of League of Legends. There, Jhin treats killing like an art.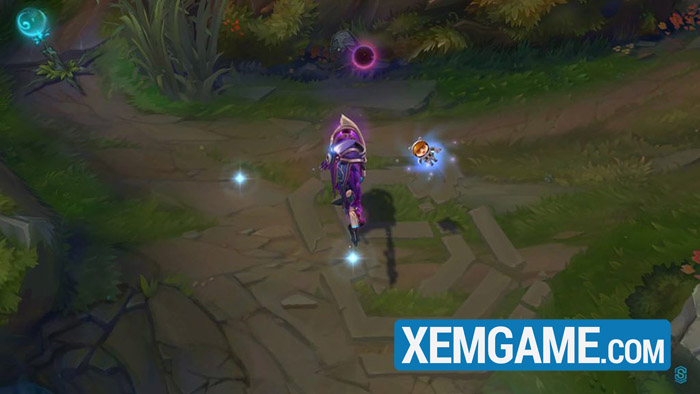 Jhin looks both scary and gorgeous in his art, playing with planets, black holes, and Astronaut Teemo. Everything is under control and Jhin is just putting on a show of his own, especially when using the Death Stage with its twinkling stars.
Lux Ten Great Elements
Not to argue too much, Lux Ten Great Elements is definitely a costume that is highly appreciated by many players and can be said to be the most beautiful in the game. Lux Ten Great Elements also owns many other best things besides being beautiful such as the highest price, costumes with the most designs like buying 1 gets 10 and players can completely change them to suit their preferences. self.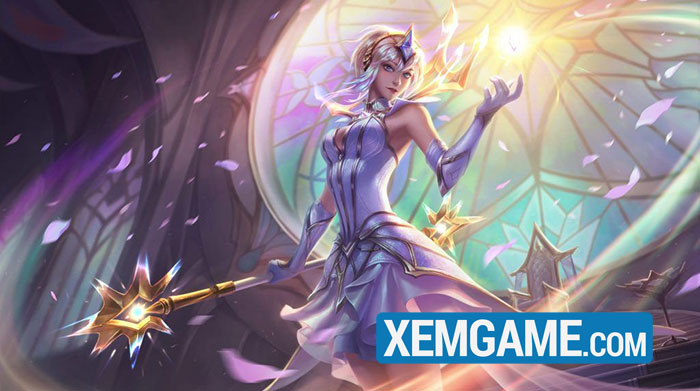 The skill effects of Lux Ten Great Elements are also considered relatively smooth, and are even banned from the professional arena.