In the history of League of Legends, there have been many champions created, and there are also many names that are reworked each year. These generals have different strengths and skill sets. At the same time, Riot will always have policies to increase or decrease power to suit the meta as well as opinions from the community.
League of Legends has many champions up to the present time
But even so, there are still champions that make League of Legends players "cry". It's not because these champions are too strong, it's because they are absurd designs by Riot. In a recent post with the survey content "What is the worst champion Riot has ever designed?", the community pointed out 3 champions that must be on the list, namely Yuumi, K'Sante and Zeri .

But what is the worst champion design?
Yuumi
When mentioning Yuumi, many people immediately think of the cat-shaped general who specializes in playing the Support position. Basically, Yuumi's skill set is not too strong with only controlling, healing and slowing, as well as increasing the movement speed of the champion Yuumi is attached to. However, it is the adhesion mechanism that makes many people inhibited. Because, most players choose Yuumi just to have time… afk.
Yuumi is hated a lot by the League of Legends community
In many situations, Yuumi could not even help her teammates, but also forced the whole team into a situation of 4 against 5, 1 against 2. However, Yuumi is still a controversial champion when she also has many games. Players believe that Yuumi is really stable, and the problem only lies with the player.
Zeri
Frequently paired with Yuumi is Zeri and this is considered the most "destructive" bot pair in the League of Legends village. As for Zeri, the strengths of this general include: extremely high mobility, the ability to increase strength directly in combat and is an extremely strong late pulling general. At the same time, Zeri is the champion who holds the record for the most frequency of edits in Riot, when in just 6 months, this champion received 12 edits.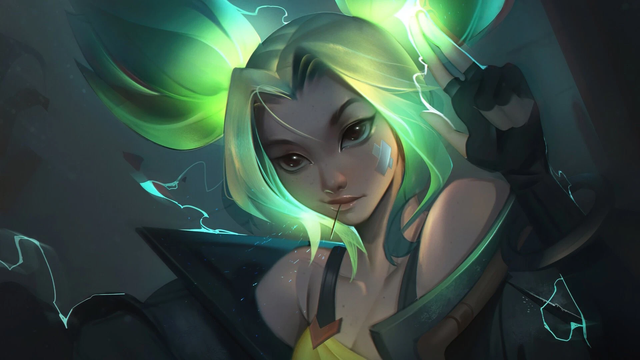 Zeri is truly a "nightmare" in the Gunner position
It can be said that Zeri is really a very strong champion in the Bottom Lane. In particular, she can also combine with almost all types of Support champions. That's why Zeri constantly appears in matches, even professionally, in the first choice or first banned position.
K'Sante
Referring to the current K'Sante, perhaps many gamers echo ShowMaker's "immortal" dialogue. Obviously, K'Sante was born a Fighter, but he possesses everything that the most perfect general of League of Legends can have: damage, resistance, mobility, magic power, strength. from hand strikes and control. In short, K'Sante is the most comprehensive champion currently in League of Legends but is also considered Riot's worst design.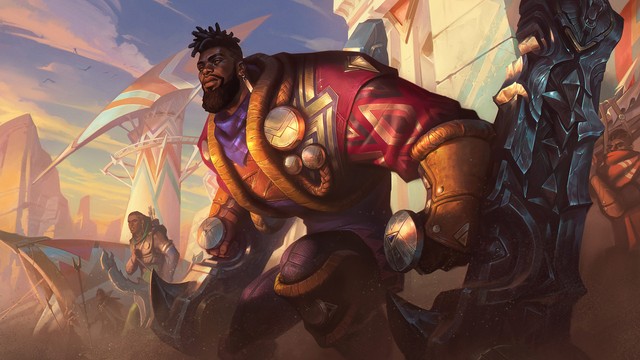 K'Sante is probably the most perfect name today
In particular, K'Sante's ultimate turns this champion from a Fighter into an Assassin with incredible damage and control ability. That's why many players admit: "When playing K'Sante, I feel this general has no weaknesses." K'Sante himself has also been a hot pick since his debut.