On December 24, website HK01 reported that martial arts star Donnie Yen shared the production process of the movie Thien Long Bat Bo: Kieu Phong Truyen. This is a movie project that he wishes to be released abroad so that international audiences can better understand the magnanimity of the martial arts world Kim Dung in particular and Chinese martial arts in general.
According to Donnie Yen, Thien Long Eight has been adapted to the screen many times, so to create a novelty, Donnie Yen will adapt the male lead Kieu Phong to use a variety of weapons when swords, knives, spears, spears. , to diversify tactics. "Kieu Phong in the new version will master 18 types of weapons", Donnie Yen emphasized.
Besides, at the battle that took place at Tu Hien Trang, Kieu Phong had to confront many martial arts masters. Donnie Yen also chooses opponents who can bring different colors to the fight.
In addition, the Ip Man star also introduced actor Tu Tieu Minh to take on the role of Cuu Ma Tri, one of the strongest opponents in Thien Long Bat Bo. The crew designed a special weapon in the shape of a shovel and crescent for this character.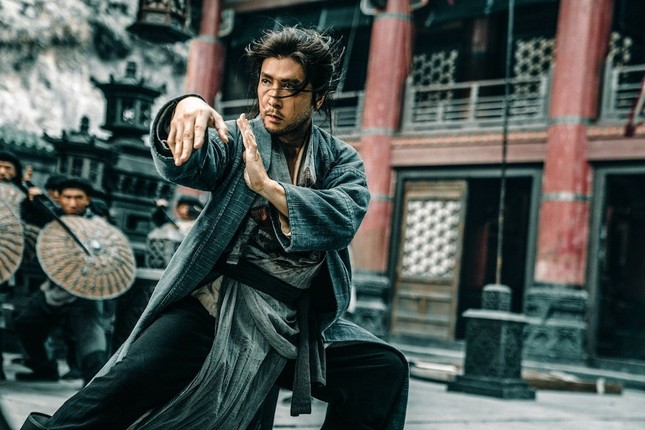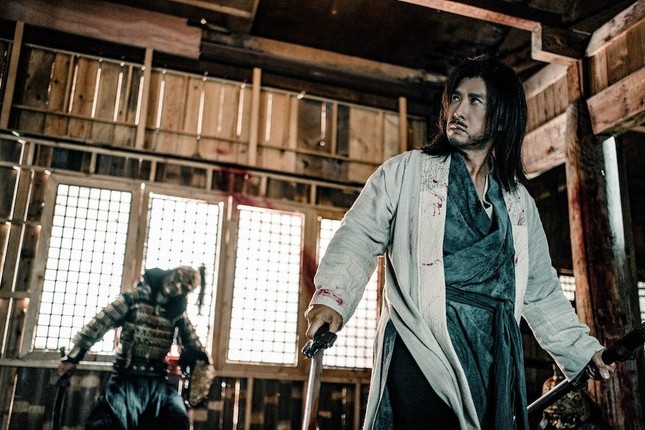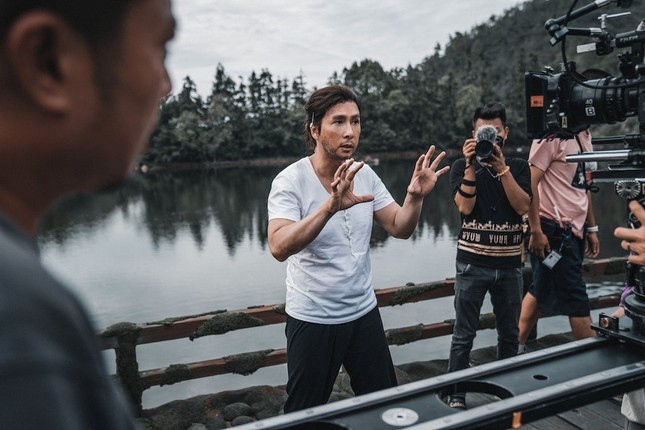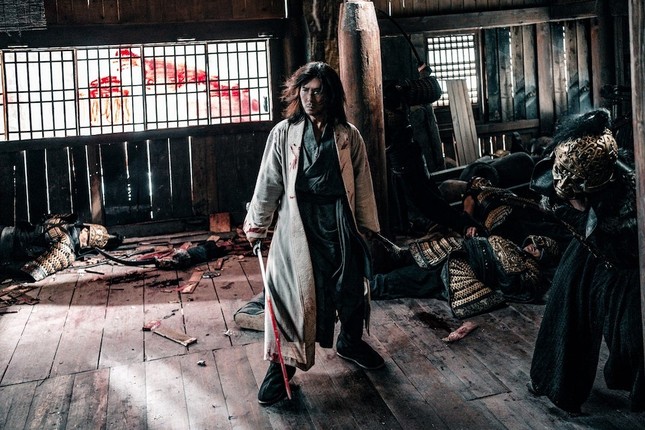 Donnie Yen will be the strongest Kieu Phong in history
The story in Thien Long Bat Bo: Kieu Phong Story will take place in Tu Hien Trang, where Kieu Phong (Tieu Phong – Donnie Yen) is discovered by Khiet Dan heroes, suspected of being a spy and wants to kill. harm him.
Kieu Phong also fell into the trap of Murong Fu, suspected of killing the deputy boss of Cai Bang Ma Dai Nguyen. Murong Phuc also arranged for Kieu Phong's lover, A Chau (Tran Ngoc Ky) to be killed. Before the fight, Kieu Phong brought out the wine to drink as if saying goodbye to an old friend. The battle took place, Kieu Phong alone against the hero, Hang Long Thap Bat Chuong once again dominated the world, defeating all.
China Times commented that the trailer has many battle scenes, less use of virtual effects, which is more appreciated than the movie Ỷ Thien Tu Long Ky, made by producer Wang Jing before.
Thien Long Bat Bo: Kieu Phong Truyen was filmed at Hoanh Diem studio, outside in Son Tay, Canh Ho and had a budget of HKD200 million (US$25.4 million). In which, star Ip Man contributed 100 million HKD (12.7 million USD).
Besides Donnie Yen, the film also has the participation of actors Tran Ngoc Ky as A Chau, Luu Nha Sat as A Tu, Vuong Quan Hinh as Khang Man.
The project also has the participation of many famous martial arts stars such as Hue Anh Hong as Diep Nhi Nuong, Vien Tuong Nhan taking on Vo Danh Than Duong (the monk in charge of Duong Kinh Cac), Do Ngoc Minh as Doan Dien Khanh. , Ngo Viet plays the role of Murong Phuc … promises to have many eye-catching confrontations.
Original post: https://gamek.vn/chan-tu-dan-se-tao-ra-kieu-phong-manh-nhat-lich-su-178221226140904508.chn
Original Post: https://otakugo.net/chan-tu-dan-se-tao-nen-mot-kieu-phong-manh-nhat-trong-lich-su-118471.og
Website: https://otakugo.net/