Auditon leads the race for the Favorite Game Community category
On April 1-2, there will be an exhibition of Vietnam Game Festival 2023 – GameVerse 2023 in Ho Chi Minh City with more than 20 booths from technology companies, game manufacturers along with a series of activities. gaming activities, experience receiving gifts and find out job opportunities for gamers and game industry workers.
The Vietnam Game Awards 2023 will have a total of 14 nomination categories, including many important titles such as Game of the Year, Best Mobile Game, Best E-Sports Game, Excellent Vietnamese Game, and Game with Design. Best Graphic Designers, Best Game Publishers, Most Impressive Game Teams, Outstanding Players, Most Popular Gaming Community, Best Gaming PCs, Excellent Gaming Phones, The Best Gaming Monitor, Gamers Favorite Drinks, and Favorite Payouts.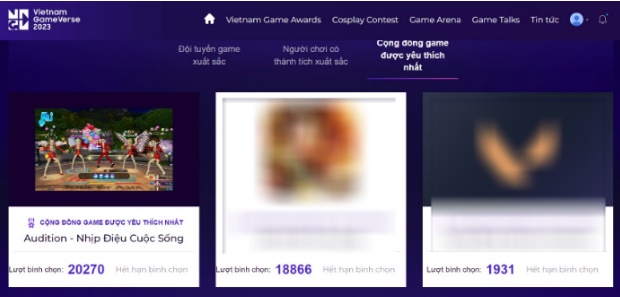 Audition leads the category of the most popular gaming community
In this event, NPH VTC Game has brought games in the Au universe including: Audition, Au2, Au Beat and other famous and attractive games such as Squadron, Ambush, UFC… Not too surprising when The hit game Auditon is at number 1 in the race for the Favorite Game Community category.
The Vietnam Game Awards 2023 event will be held at Phu Tho Gymnasium, District 11 and is expected to welcome about 15,000 participants.
In a space of 3,000 m2, attendees can visit the booths of many leading industry players such as VTC, Gosu, Gamota, OTA Network, Garena, Funtap, technology company Momo, Acer, Yomost drinks… With thousands of interesting gifts, attendees will have the opportunity to experience the game, draw prizes, transform and perform cosplay themed games, check-in, scan QR codes to receive attractive gifts. instructions such as headsets, thermos bottles, t-shirts, mouse pads, game codes, 10-piece survival kits, GamePad, FPS gaming buttons…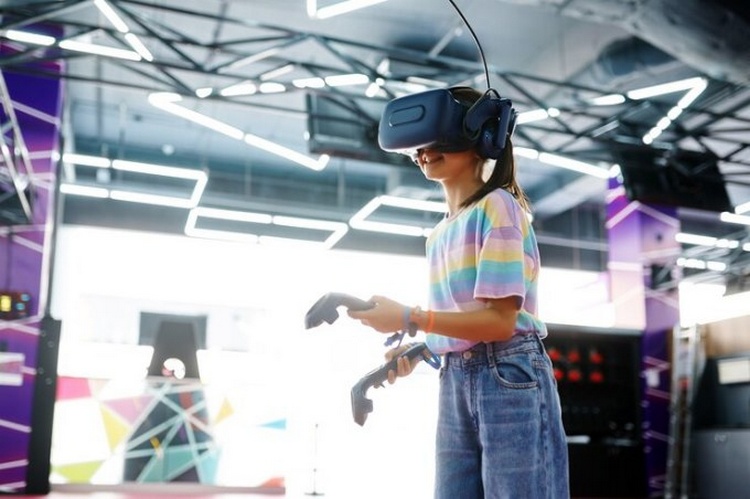 Notably, the booth of VTC Intecom in this event promises to bring gamers happy moments with many mini-game activities, lucky draws, gift distribution, dancing with dancers, .. The rewards for gamers are valuable gifts, vcoin cards, genuine giftcodes. It is known that all participants in the program have the opportunity to draw prizes with gifts of 20 massage glasses (worth 3 million VND each).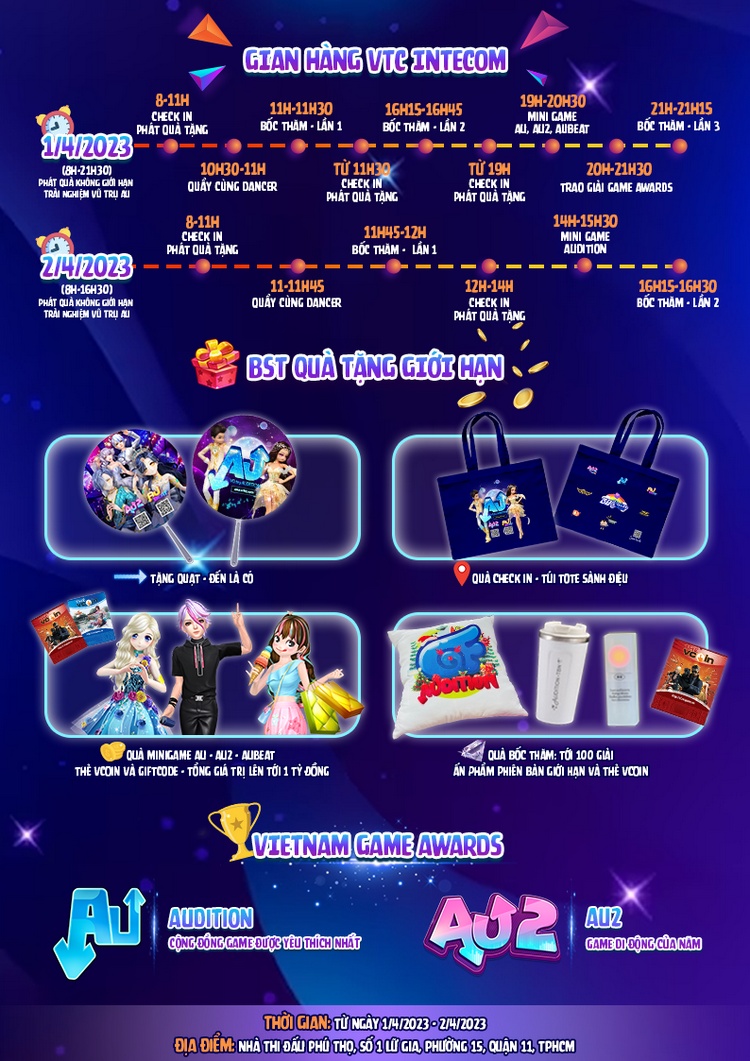 In addition to experience and gaming activities, the festival also offers attendees many other activities such as career guidance and exchange of experts in the AAA game production industry. These activities allow attendees to learn about job opportunities in areas such as 3D Art, Animation, FX, and Game Developer. Another highly anticipated activity is the Game Forum, which includes two discussion sessions. with the participation of famous management agency leaders, publishers, game studios, and gamers. The content of the discussion revolved around two important topics about the development of the Vietnamese game industry, namely policy formulation and human resource development, as well as technology and capital flows shaping the future of the industry..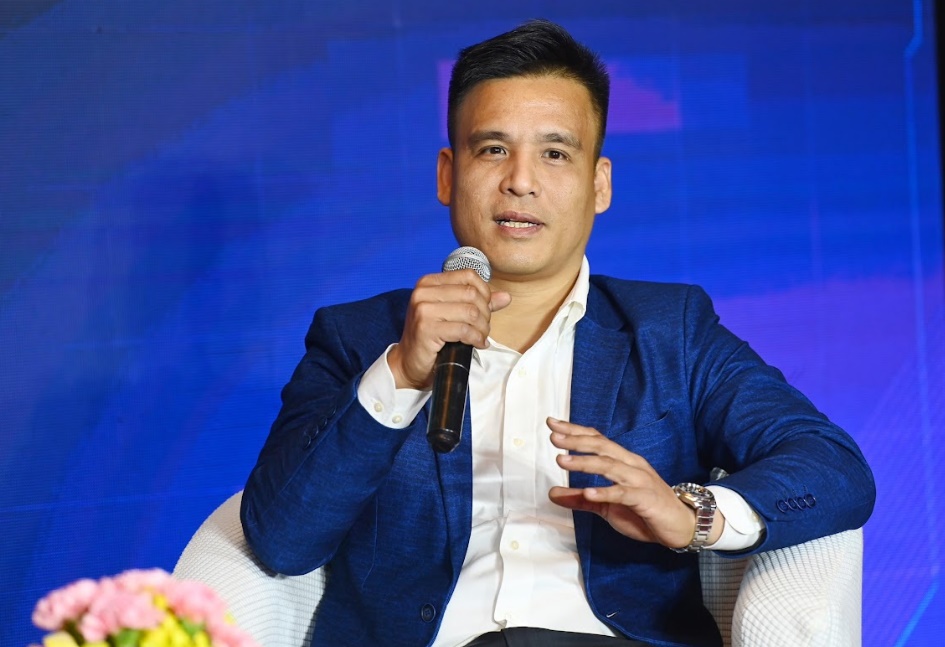 Mr. Pham Van Thanh – Director of VTC Game shared information about the game industry.
On both days of the event, representatives of VTC Game and Funtap will share in the Game Workshop, revolving around the development and formation of the business. The event will close at 5:30 p.m. on April 2. See more at: https://bit.ly/au-gameverse2023