Specifically, after 2 days of special screening and 10 days of official premiere, Doraemon: Nobita and the Ideal Land in the Sky (Doraemon 42) has earned a total of nearly 60 billion VND with approximately 770 thousand spectators. fake. This number helps the film surpass the 25th Conan film released last year, officially stepping on to the throne of the anime genre in Vietnam.
Notably, Doraemon 42 took less than 2 weeks to usurp Conan and One Piece, the anime films last year caused a fever in Vietnam with a long screening time. During the past weekend, the film remained firmly at No. 1 at the box office. When the summer season has just begun and the children are still very eager to go to theaters to enjoy animated movies, Doraemon 42 is expected to continue to extend the current winning streak.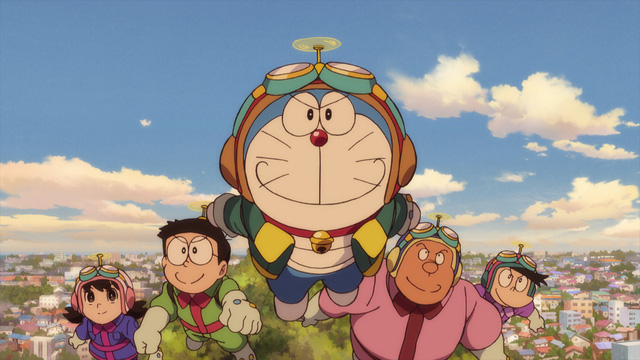 Doraemon's achievements once again affirm the strength of the Meo Uu brand in Vietnam, when receiving the love of not only children but also many adult audiences. The effect of Doraemon not only exploded at the box office but "invaded" many other places such as Book Street in Hanoi and Ho Chi Minh City as well as major commercial centers, attracting the attention of many audiences. .
Movie Doraemon: Nobita And The Ideal Land In The Sky is a new movie with new content, about a group of Nobita friends traveling together to an ideal kingdom in the sky called Paradapia. Here, the group meets the perfect cat robot Sonya and explores life "without defects" here. However, when the secrets behind Paradapia are gradually revealed, the group must act together to protect the safety of the whole world… This film is highly appreciated by the audience thanks to its cute visuals, which are well-received. care with touching, profound content.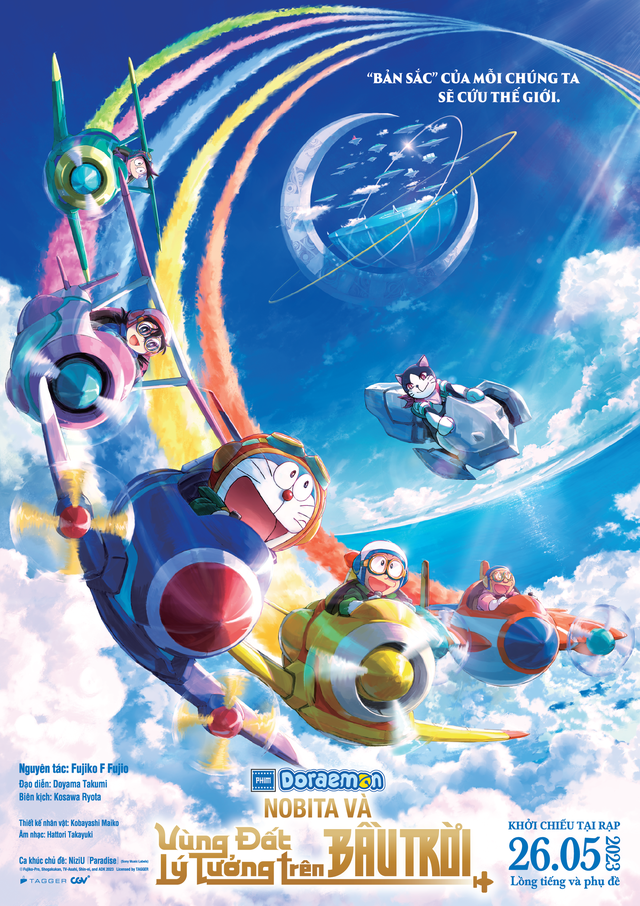 After Doraemon 42, next July, the Vietnamese box office continues to welcome the blockbuster anime Detective Conan: Black Iron Submarine. Released in Japan this past April, it took only 4 weeks to become the highest-grossing Conan movie of all time in Japan, and also brought the franchise to surpass 10 billion yen in sales for the first time. for a movie part. Currently, after more than 8 weeks of opening, the film is still firmly in the top 10 at the box office, with the position of the highest-grossing movie of 2023 in Japan.
As the movie about the war between Conan faction and the black organization that is expected by the audience, with extremely positive signals from Japan, resonates with the remarkable achievement from the previous film in Vietnam, Detective. Famous Conan: Black Iron Submarine is expected to continue to "take over" the Vietnamese box office in July, setting new memorable milestones for the anime genre in Vietnam.