In the 2023 season, since some old items have been modified and returned to League of Legends, they also bring many problems. The most typical example is the Statikk Electric Knife – an item that is considered extremely powerful for champions who possess magical power. Among these, the gameplay of LeBlanc Electric Knife once caused Riot to quickly reduce the power of this item in recent updates.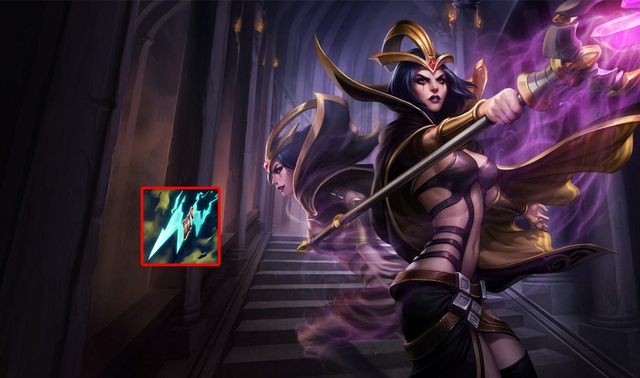 LeBlanc Electric Knife used to be an "obsession"
But not only brings outstanding power, but Statikk Electric Knife also causes errors that directly affect professional tournaments. Specifically, the Statikk Electric Knife was found to damage allied minions. That is, when the user uses the Statikk Electric Knife to clear minions, the allied minions will also be killed. At that time, Riot had to ban this item in tournaments and caused Aiming and team KT Rolster (KT) to receive a penalty when this ADC bought the wrong item.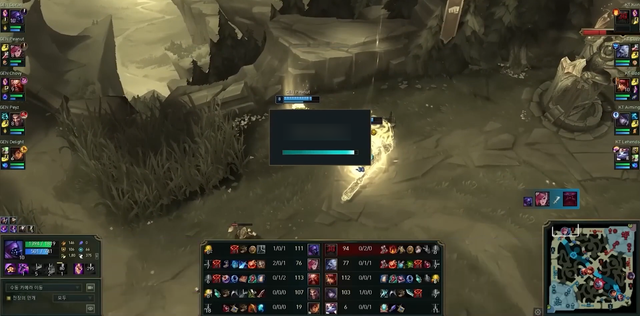 Aiming and KT fined for Electric Knife
But recently, another Statikk-related situation has happened, only this time it's not the fault of Riot or this item. Specifically, in the match between Gen.G and OK BRION (OKBRO), Doran and General Quinn decided to go to Electric Knife. But when he cleared the troops, it didn't work, so Doran asked to stop the match. Only, later, it all became clear that: Statikk Electric Knife did not work because Doran simply did not buy this equipment.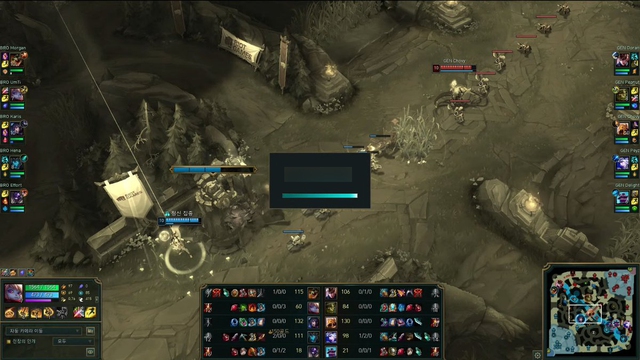 Doran thought that the Electric Knife he bought wasn't working so he stopped the battle but it's actually because he hasn't bought it yet
After the incident was discovered, many teases were directed at Doran when he thought that this player was too "obsessed" because of Statikk's fault, so as soon as he felt a problem, he asked to stop the match. Even Doran's situation caused Riot to be "contaminated" when many viewers said that it was because of Riot's "200 years of experience" in game making that caused the current situation. However, most of the feedback is cheerful and positive. Even the LCK BTC itself said that Doran's reason for stopping the match was "too cute".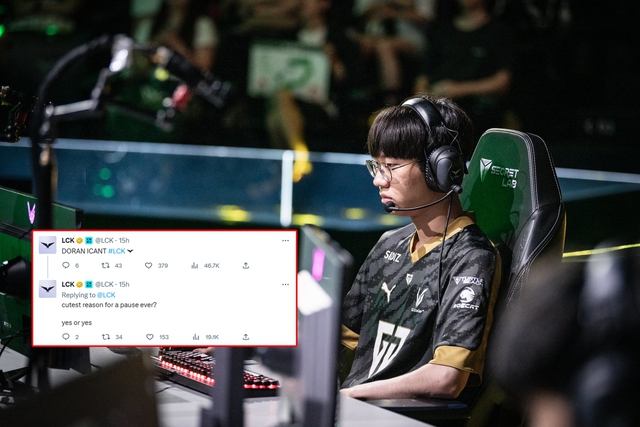 BTC LCK also thinks it is a "lovely" reason
Up to now, the Statikk Electric Knife has been the cause for 3 stoppage situations in the LCK Summer 2023. Currently, the Statikk Electric Knife has been modified and allowed to be used again but obviously, the players and The audience is on high alert and ready to react as soon as any problems with this item reappear.