Amouranth, one of the most influential people on Twitch, says the biggest portion of her income comes from letting others watch her sleep.
Amouranth, whose real name is Kaitlyn Siragusa, is famous on Twitch – a video game streaming platform. Here, Amouranth has made a huge amount of money through unusual things.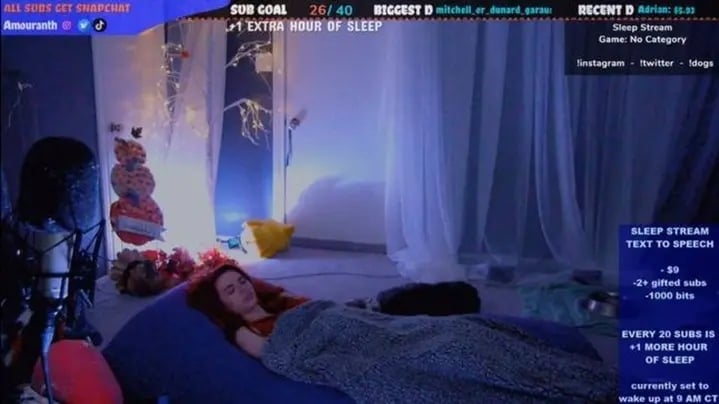 Amouranth made a fortune broadcasting sleep on several platforms.
Speaking to the podcast "The Iced Coffee Hour" earlier this week, Amouranth revealed that one of her best monetization projects is broadcasting her sleep to Twitch for everyone to see.
Amouranth claims, with this method, she earned $ 9940 after just a few hours of broadcasting. According to Amouranth, when she aired the same show on OnlyFans, she earned even more, about $10,000 to $15,000 for a few hours of airtime.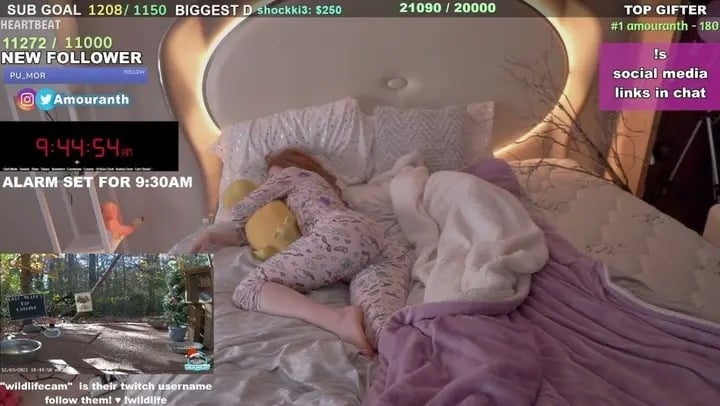 Amouranth earns $2 million a month by letting people watch her sleep.
When asked why she didn't go to bed every night, Amouranth said it was a bit difficult because she didn't go to bed at the same time every day because she was busy with other schedules.
Moreover, according to Amouranth, streaming his sleep too often, too much will make viewers less eager.
In addition to this way of making money, Amouranth also has income from investments in gas stations and real estate.
(Source: NYPost)