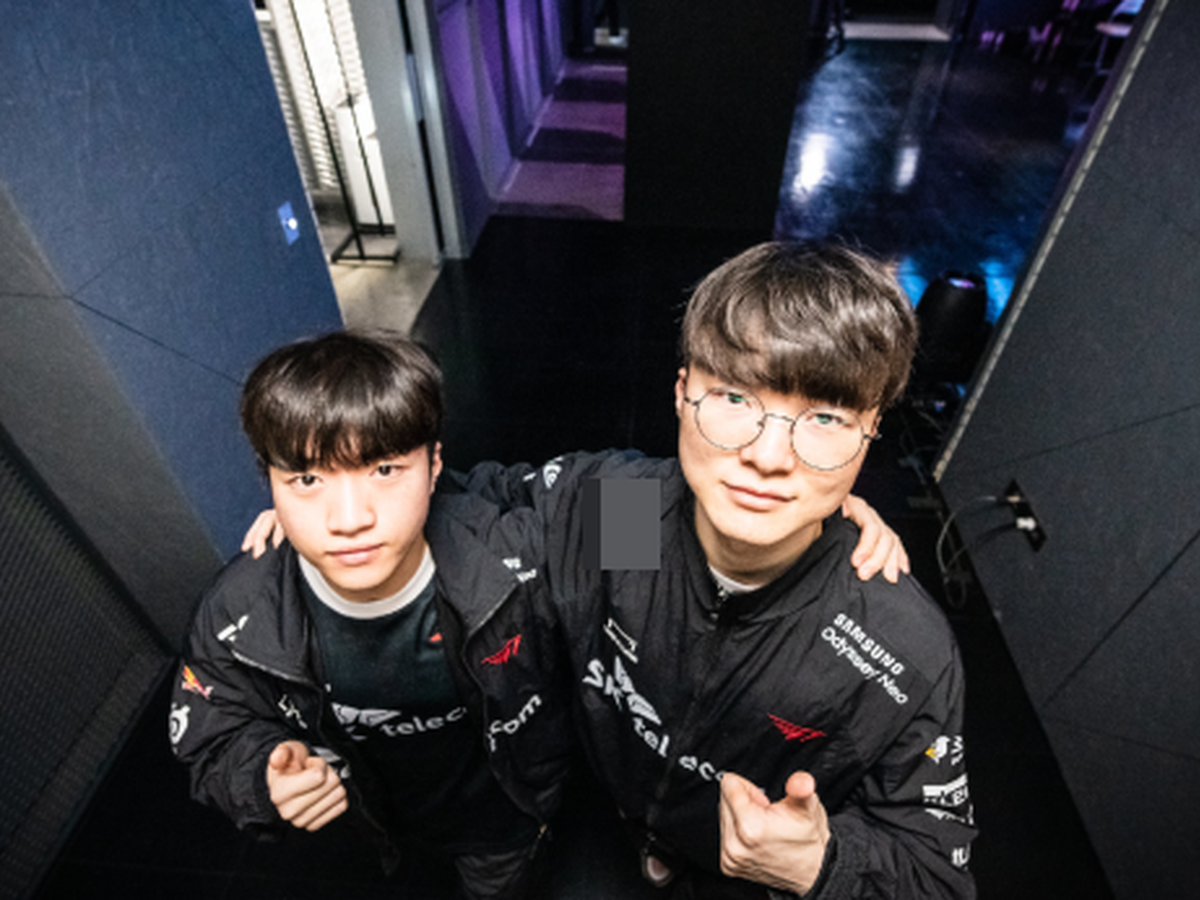 One of the factors that makes League of Legends tournaments attract attention is on the Organizing Committee. Not only ensuring the operation of the tournament, the way it is organized will greatly affect the brand of the tournament as well as the participating teams. Typically, the BTC VCS side had to receive a lot of criticism in the early days when the 2023 Spring Split was restarted by Riot.
T1 has always been the focus of the LCK region – source: LoL Esports
One of the most notable features of the LCK region is its design team. Not only now but also in the past, LCK's design and editor team also made the audience admire with their "photo collage" works when each match ended. It's still just announcements of results or sometimes important milestones for the players, but the photos of the LCK always keep the audience excited and looking forward to, especially when it comes to the teams that have huge fan base like T1.
BTC LCK's "works" attract a lot of attention – source: Twitter
A collage of Oner made by BTC LCK – source: Twitter
Recently, after an important match against Dplus KIA (DK), T1 players excellently won. And of course, BTC LCK did not let the audience down. A photo collage of the T1 players' faces with the genius musicians in history makes the team's fans also feel excited. The musicians in the photo are Mozart (Zeus), Bach (Oner), Beethoven (Faker), Schubert (Gumayusi) and Vivaldi (Keria).
T1 stars "turn into" genius musicians of the world – source: Twitter
According to many T1 fans, perhaps the meaning of the photo is that the editor wants to liken T1 players to talented musicians, turning the team's performances into artistic pieces where the players are the music. chief. It was the performances of the players that made T1 win.
Of course, these are just works that attract the attention of the audience to the tournament. However, many T1 fans certainly hope that T1 "musicians" will bring more top-notch performances and concretize their efforts into titles, both domestically and internationally.