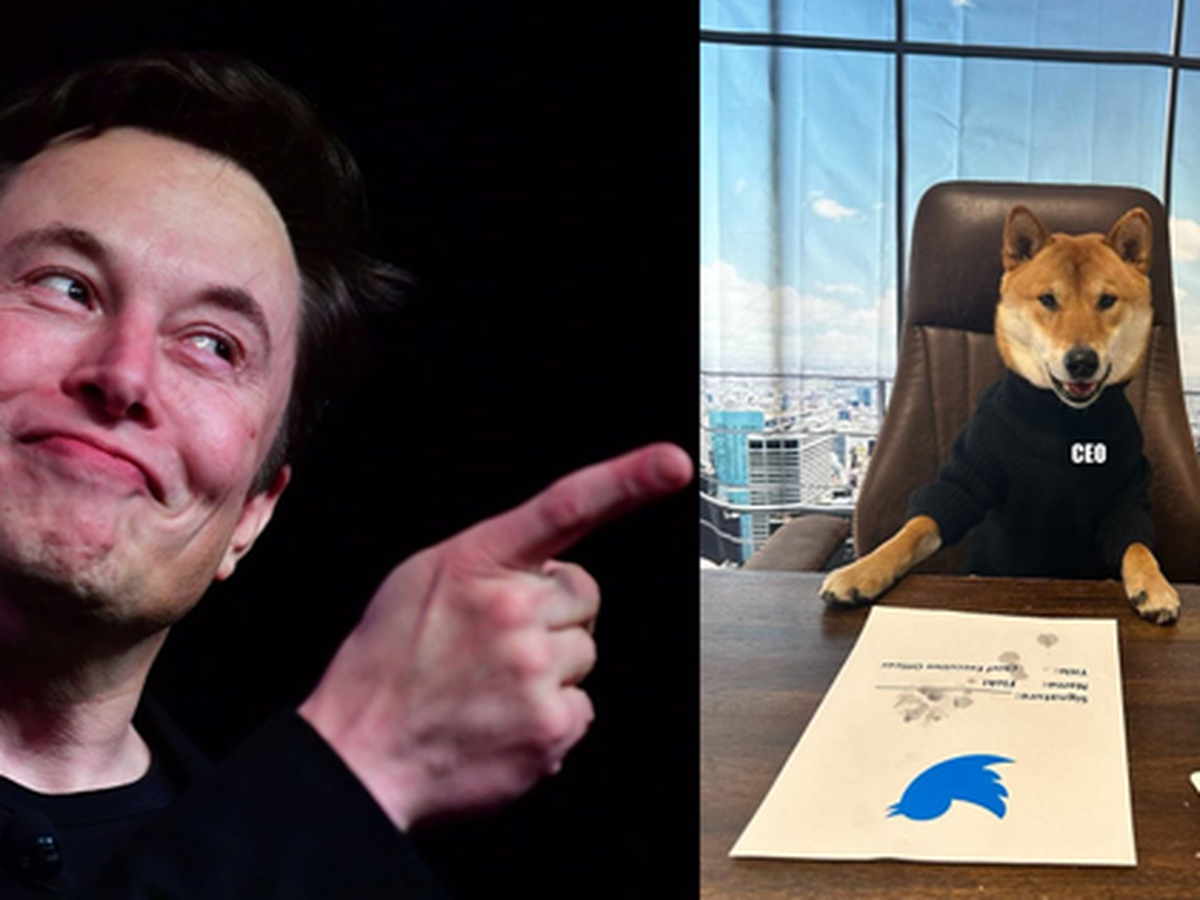 Recently, technology billionaire Elon Musk has once again attracted attention when introducing the new CEO of Twitter. Specifically, Musk posted a photo of his pet dog Floki (of the Shiba Inu breed) with the title "new CEO of Twitter". In the photo, Floki is sitting in the CEO chair, wearing a T-shirt with the words CEO, on the table are some papers. The room looks like Twitter's leadership office.
In subsequent tweets, Musk was full of praise for the "new CEO of Twitter" – who he believes can run the company better than "the other guy" – referring to himself or former Twitter CEO Parag Aggarwal .
Musk wrote: "The new CEO of Twitter is amazing. He's good at numbers and has a cool fashion sense. He is the perfect fit for the job."
Floki was called "the new CEO of Twitter" by Elon Musk.
It seems that this is just a joke of the second richest billionaire in the world. However, this move by Musk caused the price of two digital currencies Dogecoin and Floki to increase sharply. Besides, this work of his has caused mixed reactions from the Twitter community. Some call it a prime example of the 51-year-old billionaire's eccentric behavior.
On December 20 of last year, Musk said he would step down as CEO of Twitter after finding a replacement. "I will resign as CEO as soon as I find someone stupid enough to take this job! Then I will just run the software and servers team," Musk wrote on Twitter.
This is the first time Musk has mentioned resigning as Twitter's CEO after users of the platform voted in favor of him leaving the company in a poll he created.
Calls for Musk to step down as CEO have increased in recent times. Tesla investors have also repeatedly expressed concern about Musk's excessive focus on Twitter and neglect of Tesla, where he plays a key role in product design and engineering.
Ross Gerber, a longtime Tesla investor, wrote a question aimed at Tesla's CEO on Twitter, saying: "Who is running Tesla on a daily basis during this critical time for the company? There's really nothing wrong with Tesla. The problem lies with the CEO who is working at another company. Certainly Tesla deserves a more focused CEO. It would be helpful for investors to know about Elon's plans."
At a court hearing in November 2022, Musk said he's spent most of his recent days focusing on Twitter, the company he bought for $44 billion at the end of October.
Before announcing that he would leave his post as Twitter executive, Musk himself admitted that he had too much work to do and would find a replacement CEO. However, at that time, he still had not found a suitable successor because no one wanted to run the company just to keep it alive.
After that, Musk even revealed the idea of ​​​​hiring the famous YouTuber MrBeast to take on this role. Most recently, Musk's introduction of the dog as the new CEO of Twitter surprised everyone. To date, the image of the dog Floki has received 320,000 likes on Twitter.
Source: Business Today