Elora's Raid: Summoning Fate (Shan Shuo Zhi Guang) is the official game, copyrighted by the famous international brand Elora's Raid and officially launched on the morning of August 11. Besides, Elora's Raid also gives you 2 terrible codes: ER888 and VIP666 to comfortably experience on launch day.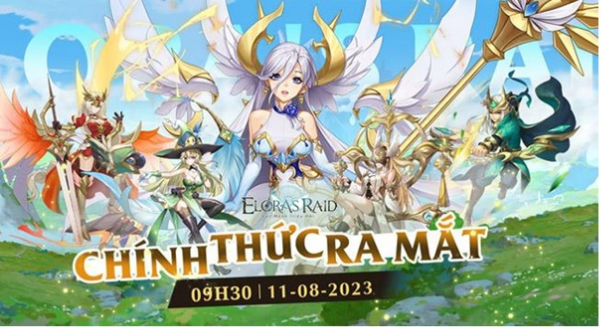 If you are confused by a very meticulous gameplay system, as well as a series of attractive offers from gamers who have tried the international version? Don't worry, just remember to do the following 3 things before you can safely roam in the magical world of Elora's Raid: Summoning Fate (Shan Shuo Zhi Guang).
Get acquainted with hands-free gameplay, full benefits
Idle games on mobile platforms are the best solution to save time when in a busy society not everyone can hold a phone for a long time.
And Elora's Raid: Summoning Destiny is one of the games that promote this feature the most when it has been shown most clearly in the first promotional posters about Elora's Raid about Vietnam as follows:
Not only hanging the machine to receive resources continuously, players can also perform most of the operation in the game with just one hand and thereby save a lot of time to do other things.
Not only resources but even your champions gain experience while offline. Once you turn the game back on, there is a champion with increased power including both level and equipment, not inferior to any other player.
The more copies you pass, the higher the value of the items accumulated when AFK and thereby creating an extremely pleasant and interesting environment suitable for RPG believers, or busy casual gamers Most just want to relax after a stressful working day.
Besides, it is impossible not to mention the rotation of champions, gacha is also less annoying than ever when the rate of rare 5-star champions has been adjusted to satisfy players much more. Makes it easier than ever to match or build new squads for players to experiment with.
The above points are different from gamers who play role-playing, general-playing games, and will be easily shocked when entering the rewarding hands-free environment of Elora's Raid.
Follow the fanpage of Elora's Raid: Fate Summons regularly to receive codes and gifts
In addition to experiencing the colorful fantasy world and rich tactical gameplay, gamers also have the opportunity to receive countless "extreme" gifts on the launch day of Elora's Raid: Summoning Destiny.
Specifically, to help gamers have the best experience, Elora's Raid: Summoning Destiny has actively launched dozens of giftcodes with various gifts in recent days on fanpage. Participating in all events, activities and entering all these codes, you can already "be above" quite a few people.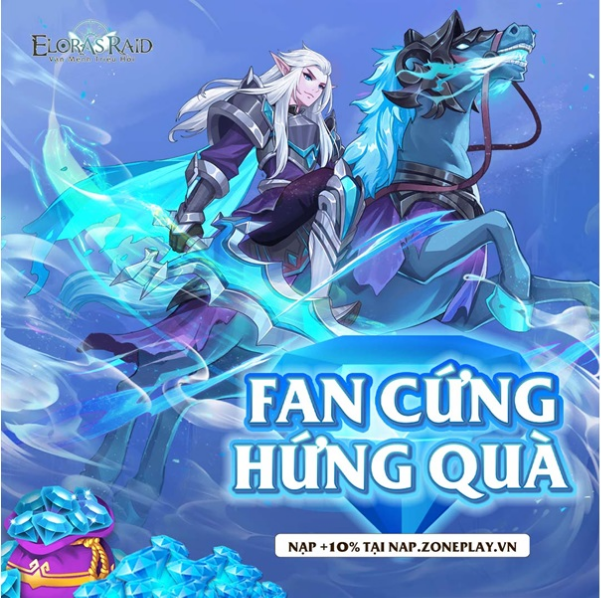 Follow fanpage and watch for tons of gifts/giftcodes and upcoming events: https://www.facebook.com/elorasraidgzone/.
And also don't forget the biggest top racing event, which will take place within 1 week of opening the server after the launch date. High-ranked gamers will be rewarded with even more attractive gifts by NPH, this will certainly be the first move to open up a competitive environment of Elora's Raid on returning to Vietnam: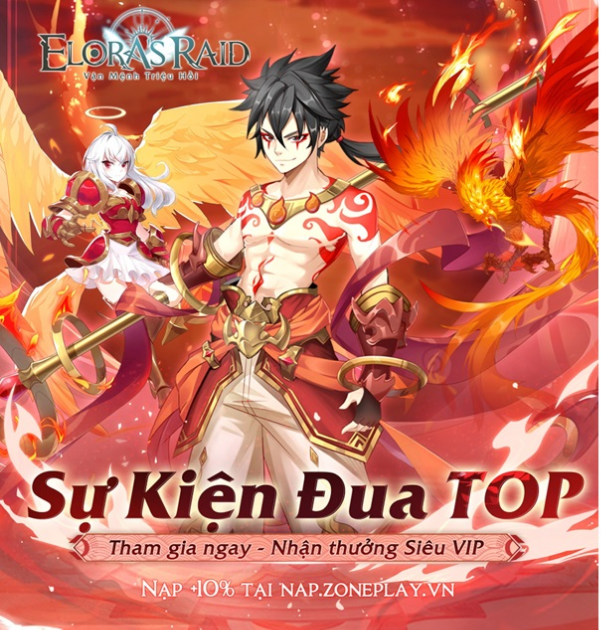 Find yourself a friend or Guild in the community group
Playing the game must have brothers and sisters to plow and hoe to have fun, and Elora' Raid: Summoning Destiny is no different when it comes to promoting this community interaction through a series of fierce activities such as the Battle Arena, Guild War, Dien Tinh Ha, Team Fighting Technique, World Boss and Guild Boss are refreshed regularly… Players will both compete with each other and gain valuable gifts.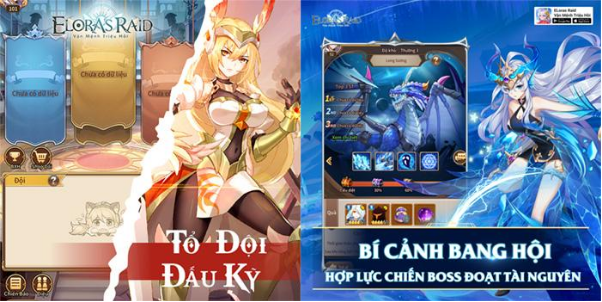 Elora's Raid: Summoning Destiny's features related to guilds and friends are excellently designed and fully support the gamer experience when playing together. This has been tested and recognized by countless international gamers before, so once you enter the game, the more people you know, the more benefits you and your teammates will receive.
And where to find yourself a better Guild, or companion than the official community group of Elora' Raid: Summoning Destiny? Join today to find friends, and learn more tips for playing the upcoming extremely effective plowing game:

Elora's Raid community group has been active lately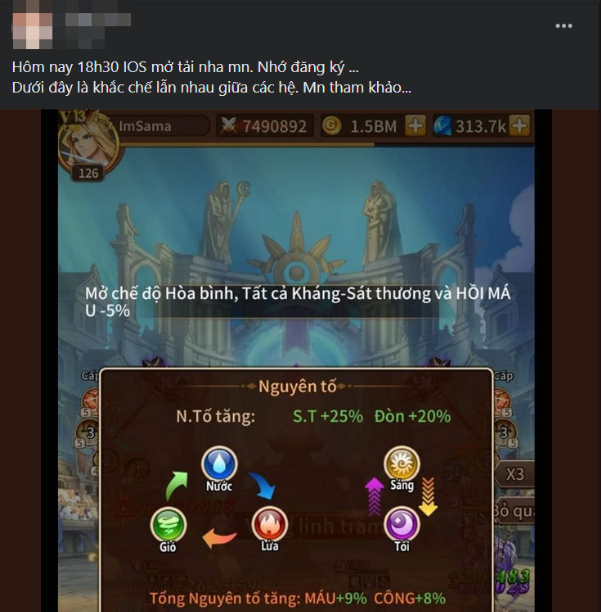 Official game group: https://www.facebook.com/groups/vanmenhtrieuhoi/
Accordingly, the game officially reached Vietnamese gamers at 9:30 am on 11/8. Do not ignore the solid steps above to make your journey to explore the world of Elora's Raid more attractive and interesting than ever.
Learn more about the game at:
Home page: https://vmth.zoneplay.vn/landing
Fanpage: https://www.facebook.com/elorasraidgzone