Genshin Impact is an open world role-playing game loved by the global gaming community. By destroying monsters, players can collect additional materials to enhance weapons and character breakthroughs to increase combat power. Therefore, the monster and enemy system in this game is always closely watched by publisher miHoYo. Not only possessing an overwhelming number, the diversity of species is also a scoring factor, making Genshin attractive and interesting compared to competitors in the same segment.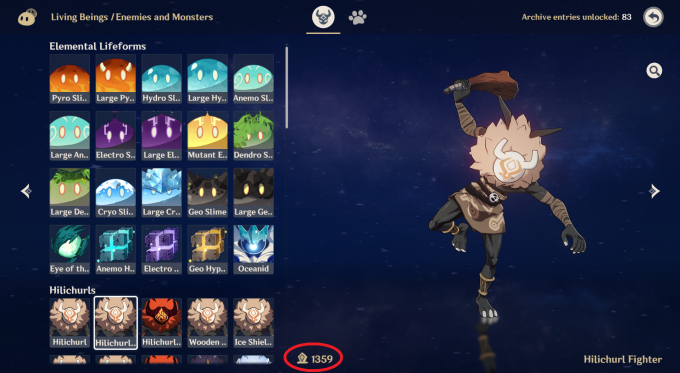 The monster system is detailed in order to provide indicators and help players differentiate clearly.
Besides the aggressive, grumpy enemies or ugly mutant beasts… there are also many species with cute, familiar appearances. This group of animals not only completes the ecosystem of each land but also helps the Teyvat continent become real in the eyes of the Traveler. Typically, the Seal in the new country of Fontaine – a friendly "enemy" is loved by the majority of gamers because of its extremely interesting behavior.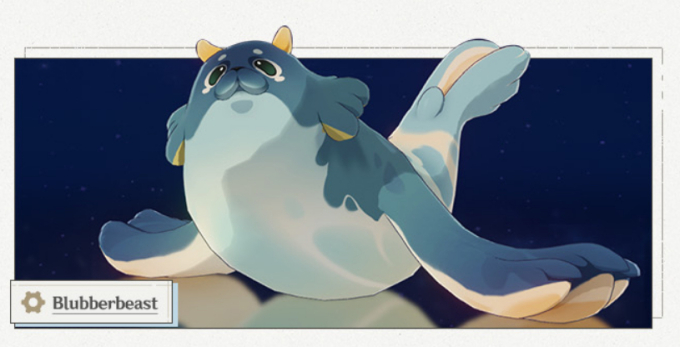 The portrait of a "beast" is causing the Genshin community to go crazy at the present time.
Hai Cau is actually named Blubberbeast by the publisher. This is a friendly creature that does not actively attack players and often swims freely in the waters in the Fontaine area. They even lie on their backs to bask in the sun scattered on sandy beaches and accidentally "block the way" of people passing by. Gamers can push them into the sea, or destroy them easily without any difficulty.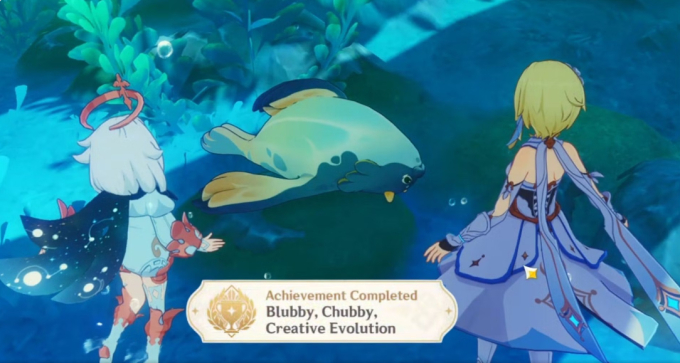 Players can easily encounter "innocent" Seagulls like this in the waters of Fontaine.
Because it's so cute, most players often choose to ignore or spare the floating Sea Beast's life. Because this creature is harmless and the materials it brings are not too valuable. However, there are also players who take the pleasure of hunting this creature as an achievement. Typically, recently, an account publicly announced the feat of "killing" nearly 5,000 Seals, making the Genshin community "cry".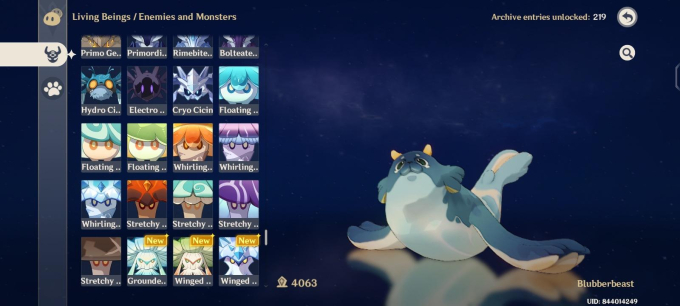 This gamer has destroyed nearly 5,000 floating Sea Beasts.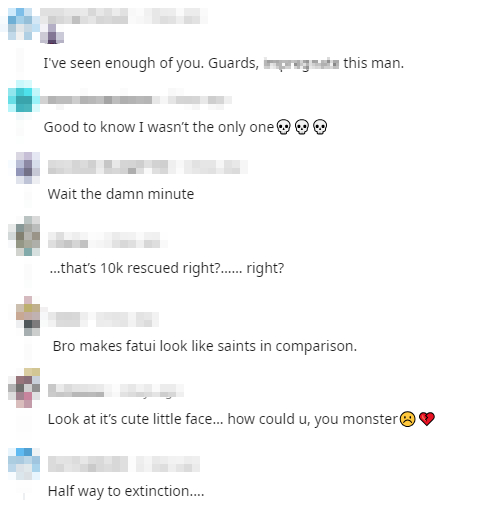 This "achievement" left the Genshin community speechless…
"I've seen too much…Where are the guards, arrest him";
"Wait… what?";
"That's the number of rescues, right?… Right?…";
"Bro, you make the Fatui (enemies) look like saints";
"Look at those pitiful faces…how could you, you monster"…
In fact, destroying these monsters does not violate any rules set by the publisher. But in terms of morality, perhaps this gamer is going against the majority and successfully creating an unforgettable mark in the community.