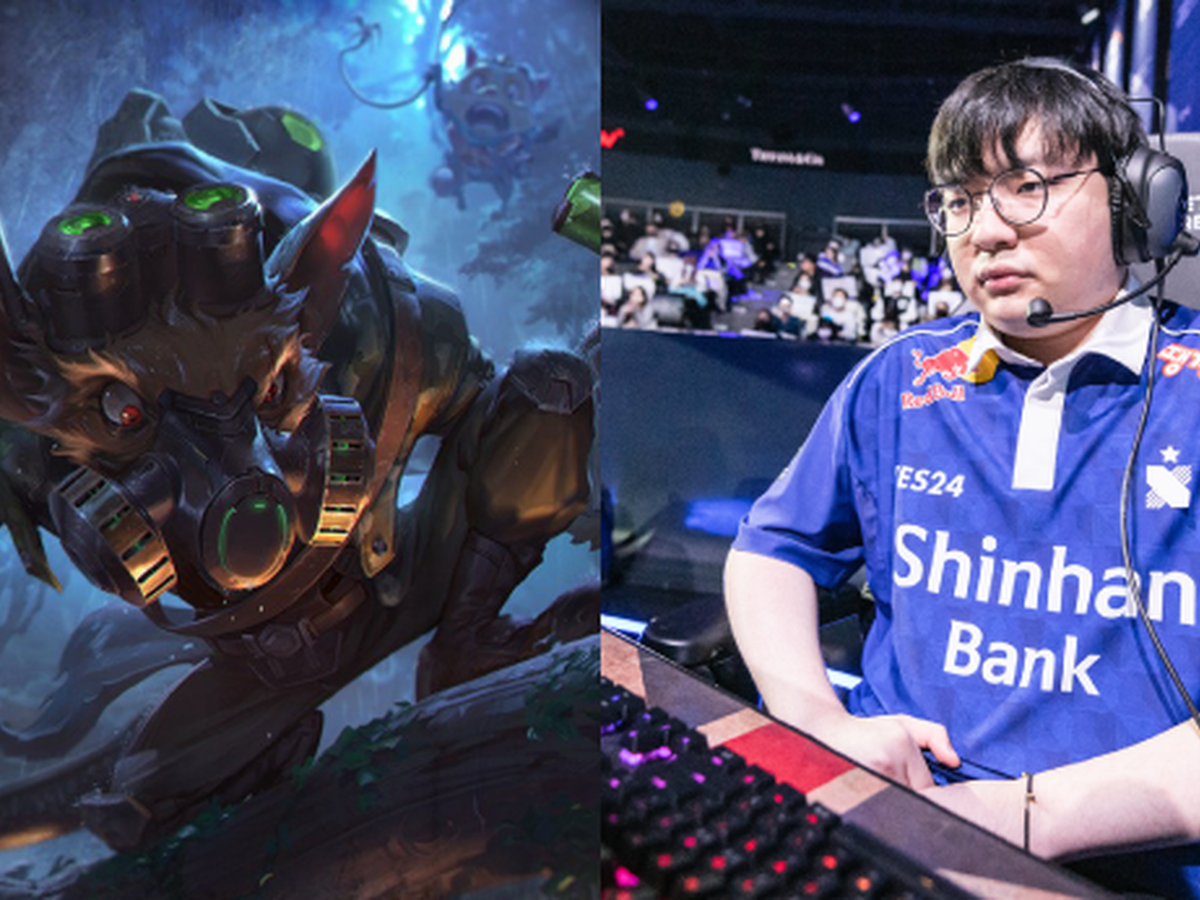 Although it has only been started for a short time, it has witnessed many unexpected developments. In addition to T1's unbeaten streak ending after the defeat to Hanwha Life Esports, "strange" bans from teams, especially in the LCK, also attracted the attention of fans. Notably, many of those picks were the first to appear in official tournaments.
League of Legends village has seen many "strange" champion picks up to now – source: League of Legends
Draven – Nami
Although not too special, the Draven – Nami pairing has recently become an effective way to confront 2 ADC matches in the bot lane. In the match between T1 and HLE, Gumayusi – Keria used this combo to confront Viper and Life. However, Draven – Nami could not bring victory to T1 in the hinge game, setting the stage for HLE's comeback soon after.
Combo Draven – Nami appeared together for more than 8 years – source: Twitter
Nidalee Top Lane
If I had to find one of the "top" names for the creative banning movement that exists in the professional League of Legends arena, it would probably be TheShy. The guy who brought Nidalee back after so many years was absent from the Top lane position. And TheShy was also unlucky when that game WBG lost (to Top Esports). But even so, WBG still won the final with a score of 2-1 and TheShy was mentioned as having dared to test such a "strange" champion in the match against a very strong opponent of the LPL.
TheShy Top Nidalee also failed – source: Twitter
A bunch of ADC champions switched to Support
The idea that HLE's choice of Support Jhin in the match against Kwangdong Freecs was just a temporary breakthrough, but it turns out that the "ADC generals switch to Support" meta is very popular right now. After HLE, it was T1 Keria's turn to use Caitlyn and Kalista in matches. BeryL with Twitch and Varus in Wink's hand also left a very good mark.
BeryL also brings Twitch to the test in Support – source: Twitter
Witnessing breakthrough choices competing against each other at the top League of Legends tournaments, perhaps Riot besides feeling somewhat satisfied when they really bring a lot of creativity to gamers. On the other hand, some champions are proving to be outstanding that will need tweaking to be more suitable in the future.