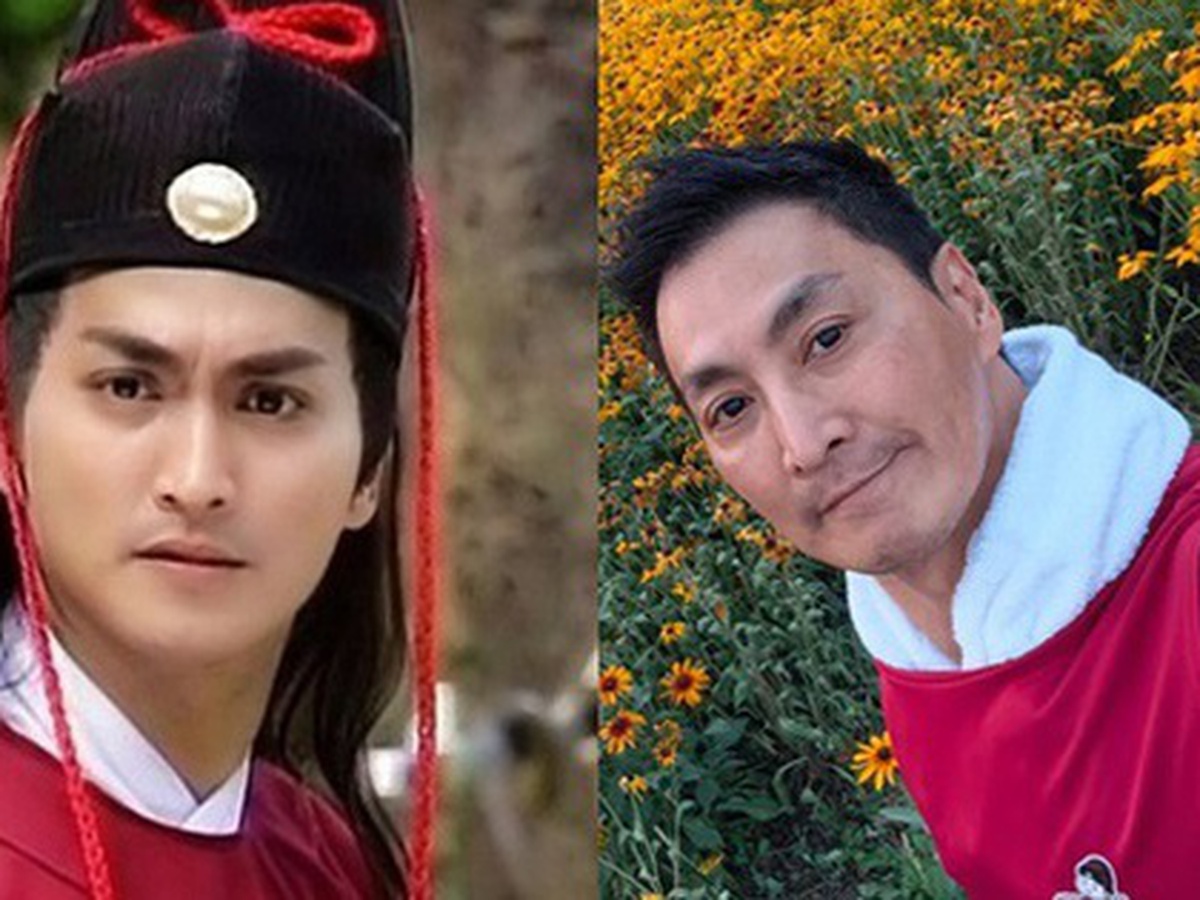 The actor became a big boss by changing the business direction
In the 1990s, Ha Gia Kinh was one of the cult male gods of the Chinese screen. Transforming into the handsome and handsome Trien Dai Hiep, extraordinary martial artist in Bao Thanh Thien, the name of the actor born in 1959 is famous throughout Asia. Even up to now, he is still called "the most classic of the screen", it is difficult for any artist to surpass.
Ha Gia Kinh is the most popular show on the screen.
However, when the name was rising like a kite and met the wind, Ha Gia Kinh froze her career due to offending a big movie company. Later, despite his efforts to revive his reputation, the actor still could not regain his old position. Not only that, his salary at that time was very low.
Ha Gia Kinh shared that he signed a contract to work 150 hours/year, but in reality, he worked more than 10 hours/day. "Sweat, tears and rice for a whole month to receive a few hundred HKD", star Bao Thanh Thien said.
So, in 2014, Ha Gia Kinh retired from the screen. He risked spending 3.8 million USD (about 89 billion VND) to turn to the business of clean food and cereals. The actor collaborated with his close friend to open the business Kinh Gia Trang, covering an area of ​​​​more than 54,000 m2 surrounded by mountains and forests in Guangdong. With this decision, the life of "Trien Chieu" turned to a new page.
Ha Gia Kinh admits that business investment has helped him earn a fortune that he couldn't get in his entire life as an actor. After nearly ten years of doing business, the 64-year-old actor has now become a famous businessman in Huizhou, Guangdong (China). He owns a large manufacturing plant, and turns his factory into a tourist attraction.
The star "Bao Thanh Thien" is now the boss of a large food factory
According to Chinese media, each year Ha Gia Kinh earns millions of dollars in profit. His current fortune is estimated at 17 million USD (about 400 billion VND).
Mysterious private life, "hidden" about having a daughter
Once the "dreamer" of millions of female fans, but for decades, Ha Gia Kinh has kept the image of a "single gentleman". After two broken relationships, he became more and more secretive about his private life.
On her personal page, the star Bao Thanh Thien diligently shared her daily life pictures, but never mentioned love and family. This makes fans even more curious about his private life.
In a rare occasion at the end of 2021, Ha Gia Kinh suddenly replied to a fan's comment: "My daughter is older than you". At that time, many people were surprised by this move of the actor because he was said to be alone for a long time.
At the age of 64, Ha Gia Kinh is very good, but marriage is still a mystery
Then in October 2022, Ha Gia Kinh once again posted happy birthday wishes for "daughter". Specifically, on Weibo, he wrote: "Grow up happily! Just be happy! Baby, happy birthday! Everything has me!" accompanied by a card with a picture of a father holding an umbrella to protect his little daughter from the rain.
Under this post, netizens expressed: "Father's greetings full of love and warmth", "Happy birthday to the little princess", "This is the public move of Trieu Chieu's daughter. is it?". Also from here, many opinions speculated that Ha Gia Kinh secretly married and had a daughter but did not make it public to protect the privacy of the family.
However, despite public opinion, Ha Gia Kinh remained absolutely silent. Instead of saying yes or no, he regularly posts pictures of his work, traveling alone, and living a very happy and free life.
It can be seen that, despite being over 60 years old, the guy "Trien Chieu" still retains his ideal body and form. He said the secret is in a strict lifestyle, an optimistic spirit combined with exercise, football and vegetarianism.