Just when it was first released, the game Tay Du VNG: Dai Nao Tam Gioi (Tay Du VNG) made gamers extremely eager to experience it.
After a long wait, the masterpiece card game General Journey to the West VNG: Dai Nao Tam Gioi has officially launched to the Vietnamese gaming community. There is no need to discuss much because the attraction of this game in the community is extremely large because of its attractive and engaging gameplay, bringing a completely new experience to players.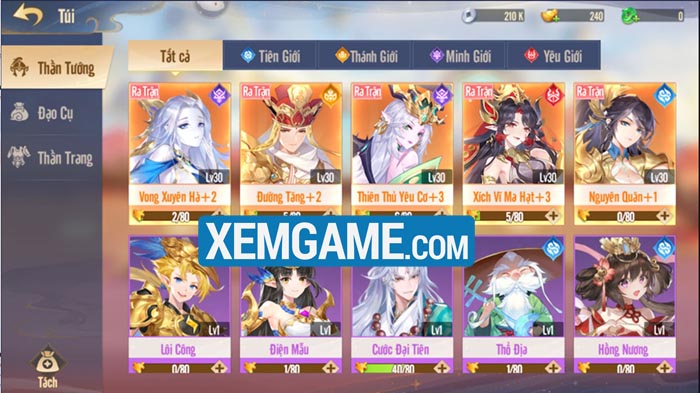 If you are a die-hard fan of the traditional card game series, you definitely cannot miss the game Journey to the West VNG: Dai Noo Tam Gioi. Intensive tactical gameplay requires cultivating the ability to grasp situations and create appropriate strategies for each level to achieve a perfect 3-star victory.
Although the character designs have been stylized in an anime style and dubbed into Japanese for gamers who love Japanese culture, gamers who are familiar with the IP Journey to the West will probably recognize it. Get familiar faces from the original work like the four teachers and students of Duong Tang.
Attractive background
When starting the game you will be able to choose 1 of 4 systems including Fairy World, Holy World, Underworld and Demon World. And from here your journey to explore the world of Journey to the West officially begins. Similar to other general card games, players need to collect general cards and then arrange them in a formation that suits their playing style.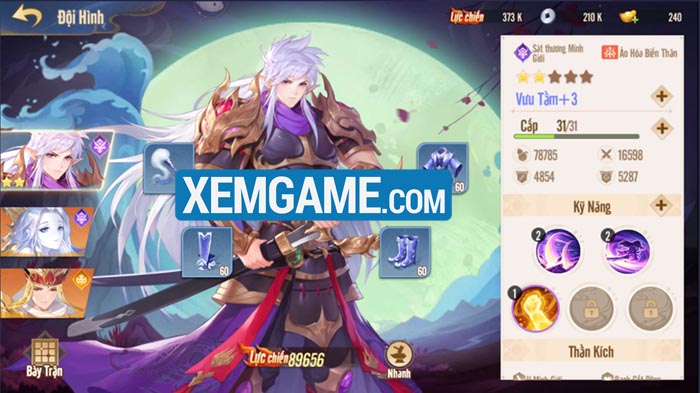 It can be seen that the plot of Journey to the West VNG: Dai Noo Tam Gioi not only closely follows the original but also exploits the game from a new perspective: The game allows players to approach Tang Monk's journey to request sutras from a Western perspective. The Guardian Envoy, who was also a disciple of Sun Wukong's Patriarch Bodhi, was assigned the task of silently accompanying Kim Thien Tu in completing his mission of requesting sutras to bring balance to the Three Realms.
Diverse ingame activities
Not just simple level crossing activities, you can also participate in many other attractive minigames to receive countless materials to strengthen your squad. For example, Tam Thien Fantasy Realm, Du Ban Day, Nhat Da Tuan Du… without fear of wasting physical strength.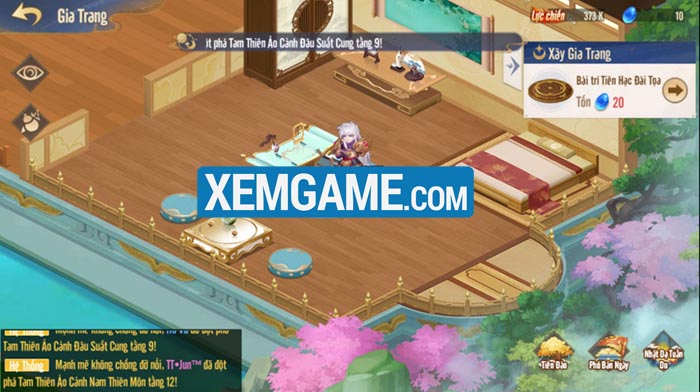 Especially Linh Lung Tham Bao, players need to arrange 2 pieces of generals of the same level to create 1 piece of higher level generals. After completing 100 points, they will receive 1 Linh Khi. Each of these Spiritual Weapons requires 10 more pieces to upgrade and will increase gradually after each level. Spiritual Qi is used to increase the fighting power of your squad without spending too much effort on plowing.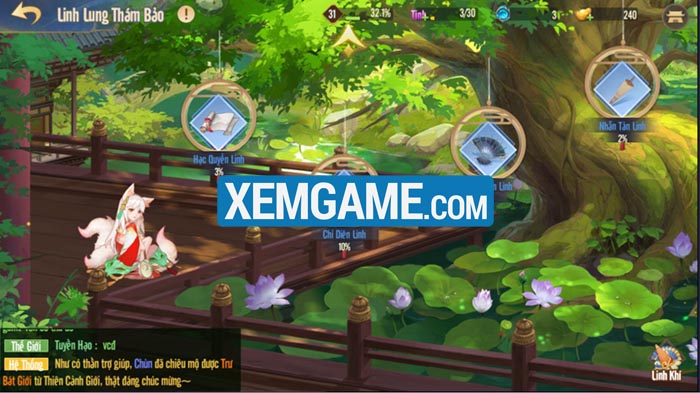 If you feel it is not enough after participating in the above activities, there is still the Gia Vien feature, this is where players can decorate the main character's manor with different items, each time. Decorating a new item will have the effect of increasing the fighting power of the entire army and is also very easy to do. In Gia Trang there will be a few more activities such as Tien Dao where you can receive silver and treasure to use for Shopping activities in the Store.
The gaming community is crowded and bustling
On social networking forums, in just the past two days, we can see many gamers calling on their friends to join the game and showing off their extremely exciting achievements. Some people are even lucky enough to collect 3 orange generals in just one spin. With an attractive ratio like this, it's enough to see bright spots so players can't take their eyes off the screen.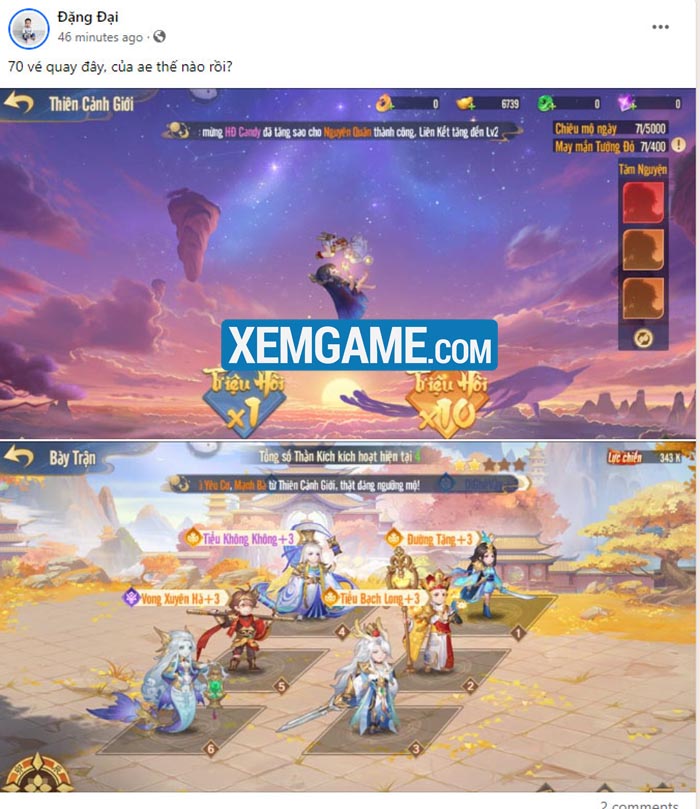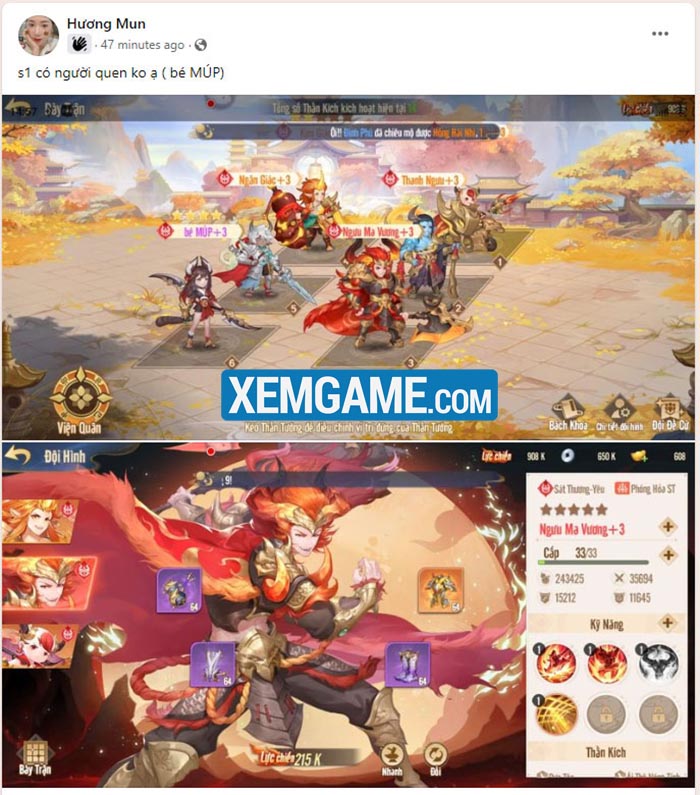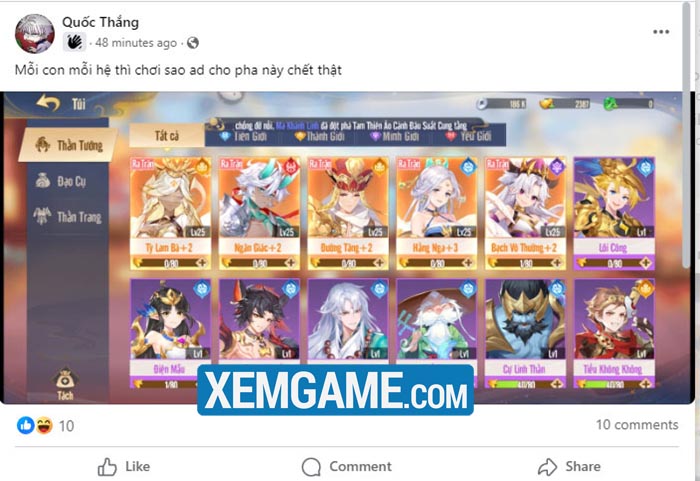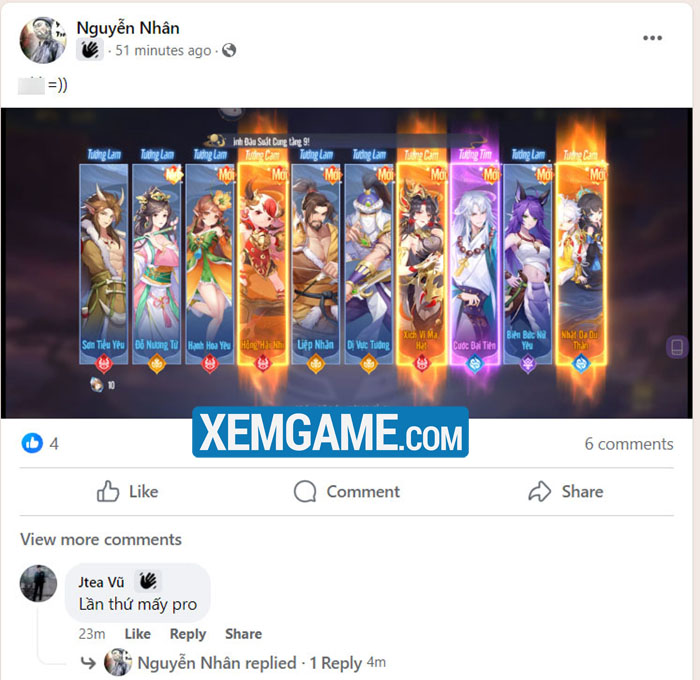 Until now, after experiencing it for a while, it can be seen that the game can be played at high graphics levels without causing overheating or lag, so it can be seen that Tay Du VNG – Dai Noo Tam Gioi is a game worth experiencing for gamers immediately.
See more information here: