T1 had a breathtaking victory against KT, but for Faker, the hardest part to overcome was not the opponent but himself.
T1 had a very suffocating 3-2 victory over KT Rolster to win the first ticket to the final of the winning bracket. An interesting match with 5 games, but the level of the world No. 1 team spoke at the right time. Let's see what the T1 members have to say after their recent victory.
(To Zeus) T1 picked KT Rolster for the 2nd round playoffs match. How was the match?
Zeus: Simply put, Kiin was really brilliant and I had a lot of trouble.
You also had solo kills and vice versa. How would you rate today's match against Kiin?
Zeus: Actually, until game 4, I thought I'd have a better matchup after considering the safe laning options against him. However, the match between Jayce and Gnar is really difficult. I didn't want to be confrontational, it was really difficult but I tried.
T1 trailed in game 5. What did you discuss with your teammates?
Zeus: We tried to increase the tempo of the game with teamfights against KT. We made good use of the opportunity we had around the baron cave.
When are you sure you will win?
Zeus: When we won big in Baron, I thought we were going to win, but the game went on for a long time.
If you win the winning bracket final, you will go straight to the finals. Are you preparing for the upcoming match?
Zeus: The knockout stage is much more interesting than the group stage. I will train hard for the upcoming match.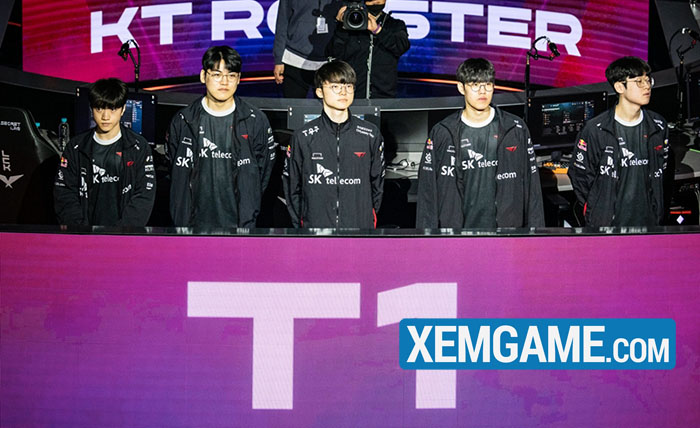 (To Oner) Your match against Cuzz was really exciting. Many people focus on the confrontation of the two. What were your thoughts going into the match?
Oner: We think Cuzz plays Sejuani very well, so we discussed banning him
Analysts and fans are curious about a situation in today's game. You've leveled up to level 6 after defeating Wukong's Decoy. Do you calculate that?
Oner: [Cười] Even though I'm a jungler, I don't get to take down Wukong's Decoy very often. I really don't know, but I got lucky.
All T1 members have been voted as the LCK Spring 2023 Team of the Year. This is the first time you have been voted into the first team. How do you feel about this?
Oner: I'm so happy that I was voted into the LCK's 1st line-up. Even so, I think the other junglers have their own strengths and they all deserve it. We have to play well and win the upcoming final for that to really matter, so I will prepare well.
What do you prepare for the upcoming match?
Oner: Today was really a tough match. We will work harder to play well and show more interesting matches.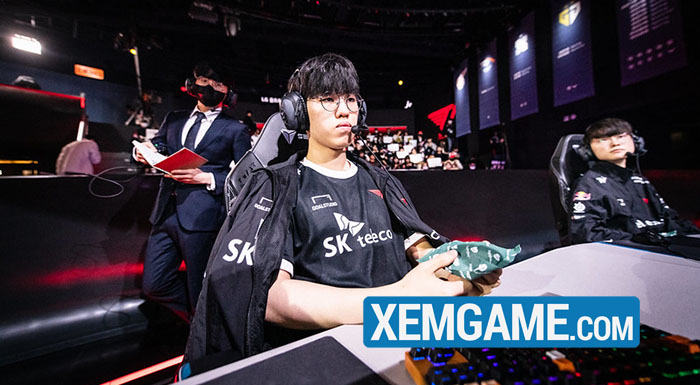 (To Faker) It was the first "telecom" playoffs in five years, and for the past five years, you've always been at T1. How do you think today's match will go?
Faker: We have to play at least three bo5s to win the final and I came into today's match thinking we should have a big win. It was much harder than I thought, but it was a relief that we won.
You played your 75th champion, K'Sante. Did you prepare it especially for the knockout?
Faker: We had a pretty long time to prepare, so I was able to try out different champions. Since updates often change this season, I was able to play some new champions in the knockouts.
Game 5 was a big turning point. You turned the tide in a teamfight in Baron. How are the shotcalls?
Faker: We were a bit behind but we thought we could win if we beat Jayce early. Everyone did a great job and we were able to win.
As you said, it was a tough match. What was the most difficult thing when facing KT?
Faker: Sure, KT played well but we made a lot of mistakes and today we weren't ourselves. So I'd say overcoming yourself was the hardest part of today's game.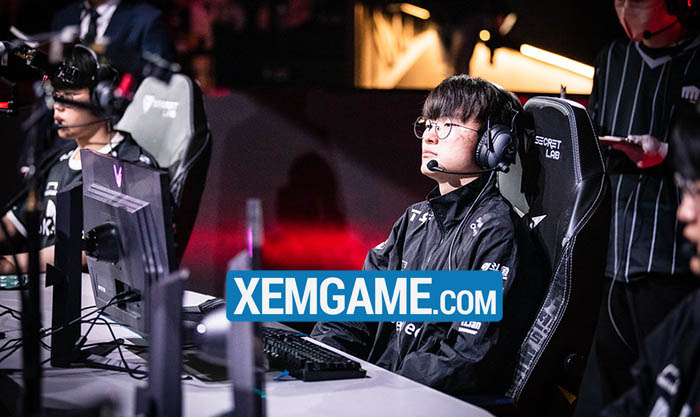 (To Gumayusi) How do you feel about the 3-2 win today?
Gumayusi: In fact, I came to the match with a comfortable set of rules. It's exhausting because I didn't think it would be such an uphill battle. [Cười]
Many people are curious how the two teams will prepare picks for bot lane.
Gumayusi: We mainly focused on banning KT's forehand picks. Apart from those champions, we think we can play well.
What will you focus on for the next match?
Gumayusi: I was thinking about the next match after each match. I will keep a relaxed mind and focus for the upcoming match.
Who do you think you will be up against?
Gumayusi: At first, I thought Gen.G would win, but Hanwha Life Esports is in relatively high form. That's the fun of the knockout round – you never know what's going to happen.
(To Keria) There was a pause because you were unwell. Are you ok?
Keri: I felt very good before the game… I'm fine now.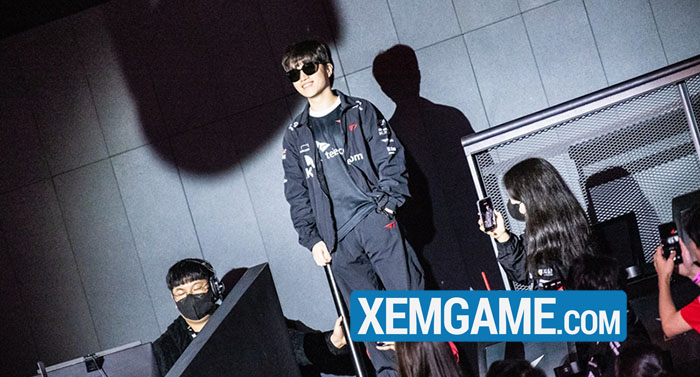 You swept titles in the LCK. How do you feel?
Keri: I'm very happy. It still makes sense even if we don't win the championship, but I'll make sure we win.
What are your thoughts on the next round?
Keri: We will come back with better performance today.
(To Faker) You bought chicken for everyone in LoL Park today. Do you have something to share with your fans?
Faker: Thank you to everyone who cheered after enjoying the chicken. Maybe because of the chicken, your voices are loud enough that I can hear everyone's cheers. I will continue to prepare and perform well for the rest of the knockout stages.