A group of extreme fans of the famous music group spoke up again after Faker and his teammates won the ASIAD Gold Medal.
Recently, Korean League of Legends (League of Legends) players won the ASIAD Gold Medal after defeating players from Chinese Taipei. Thus, according to the previously announced rules, Faker and his teammates can now be completely assured about their career. There will not be any interruption until the players voluntarily retire or for some unavoidable reason, such as injury, poor performance or League of Legends no longer exists.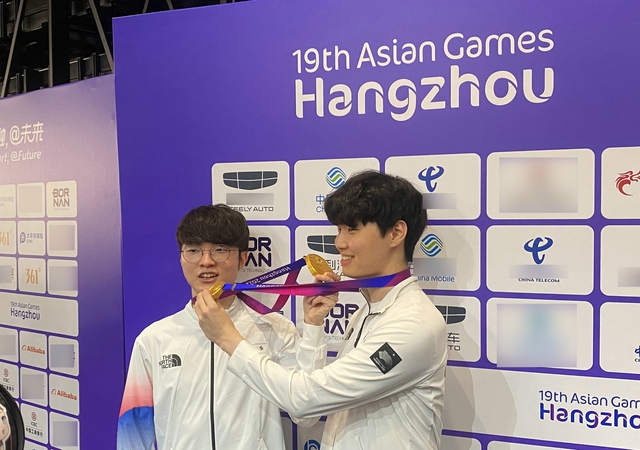 Faker and his teammates won the ASIAD Gold Medal
But the achievements of Faker and his teammates still faced a strong wave from a group of famous group B fans around the world. Because those who regularly follow the artistic activities of Korean artists already know that members of this group have voluntarily performed mandatory responsibilities. Therefore, the whole group also temporarily suspended activities until all members had completed their tasks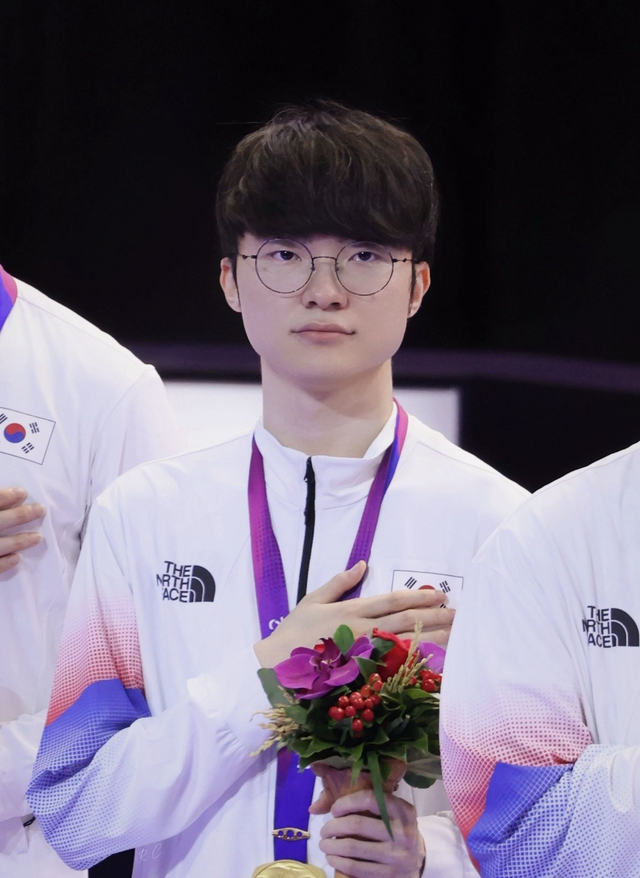 But the Korean League of Legends team's achievements were met with backlash from a group of fans of the famous band
A while ago, this wave of protest was directed at Faker when he and his teammates on the Korean League of Legends team were on duty at ASIAD. The opposition then calmed down when the Semi-Finals were about to take place. Furthermore, a large number of fans of both Faker and the above group have tried to explain to the group's extreme fans so that things can calm down. But recently, after Korean League of Legends won the Gold Medal, controversy flared up again.

This wave exploded a while ago

Many opinions at that time objected to Esports players enjoying the privileges of the AISAD Gold Medal
Even in many forums, some T1 fans had to warn against comments aimed at Faker, saying that his Gold Medal was not worthy. According to these opinions, if Faker (who only played 1 BO1 match) has the above benefits, then their idols must also have the same, especially when considering that Faker's own contribution at ASIAD is not much.
But in response to these arguments, there is an opinion that has received a lot of agreement: "Faker has devoted his entire career, even dropping out of school, to contribute to Korea's professional League of Legends ecosystem. Therefore, Anyone who opposes Faker should shut up. He deserves the Gold Medal more than anyone. Without Faker, and even the previous Starcraft superstars, it may never have been possible for League of Legends to compete for a medal like this. happened".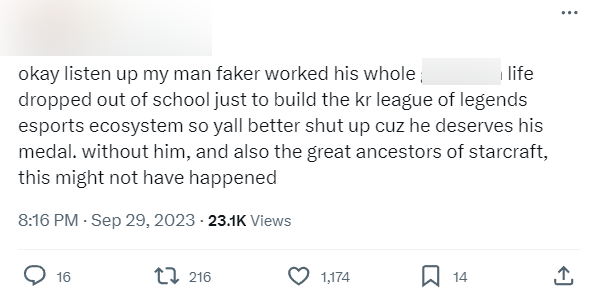 Fan Faker responded harshly to the waves of protest
Currently, the incident is still causing great controversy in the Korean League of Legends community in particular and internationally in general with a part of the famous group's enthusiastic fans.