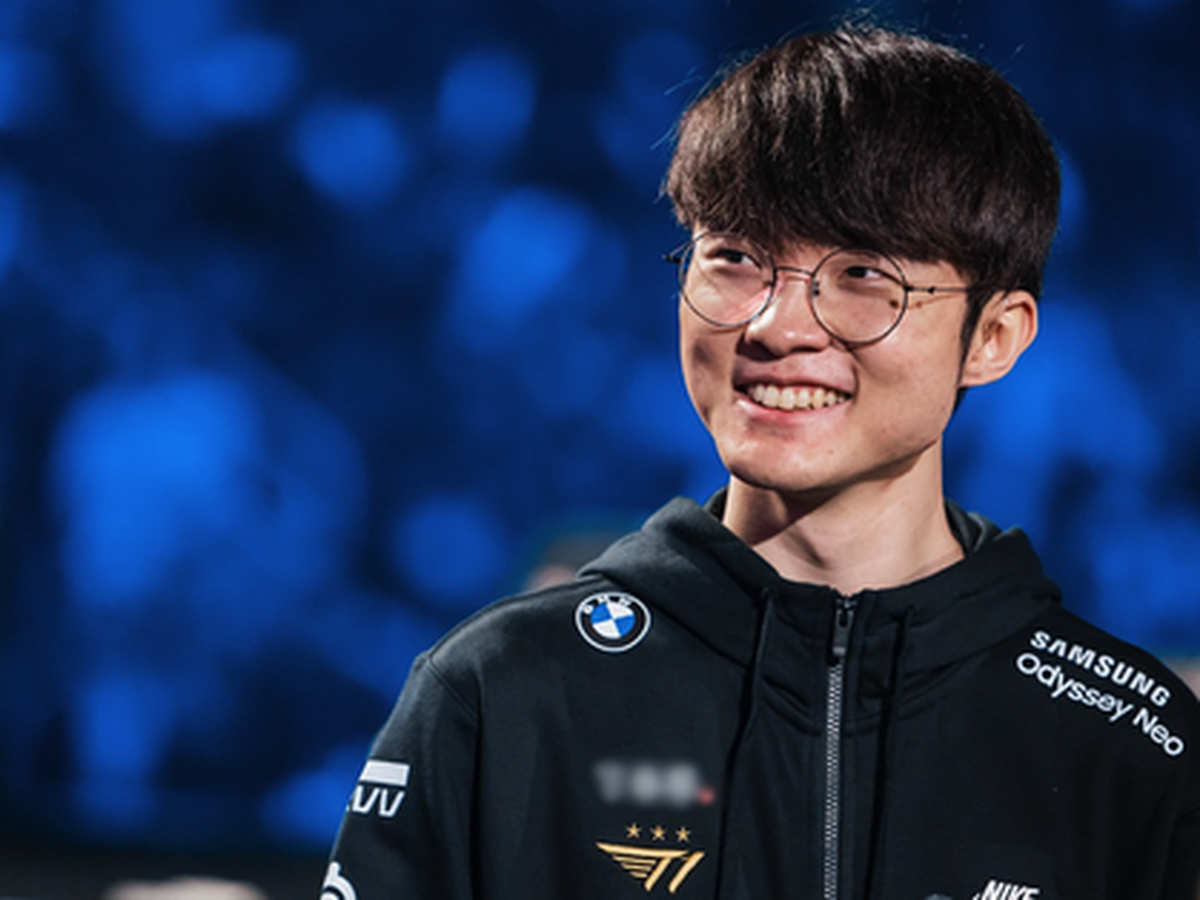 To describe T1 in the 2023 LCK Spring Split, the phrase "winning machine" is probably the most accurate. After defeating Dplus KIA (DK) with a score of 2-0, Faker and the juniors owned a series of 12 consecutive unbeaten matches. If counted by the number of games, T1 only lost 8 games after 17 matches played (the lowest number in the LCK Spring 2023).
T1 is currently leading the group stage of LCK Spring 2023
One of the strong points of the current T1 is its extremely good laning ability. From the position of Zeus, Faker to the Gumayusi – Keria pair, they often create the advantage of pushing the lane, putting pressure on the opponent. This gives the Oner Jungler plenty of room to move around to attack or capture targets on the map.
Sharing with the press after the victory against DK, Faker revealed a part of the secret to improving T1's laning ability. Specifically during training sessions, Faker and Zeus often fought 1v1 against each other. Faker also shared that Zeus recently improved his skills extremely quickly and won in such 1v1 matches.
Faker and Zeus are familiar "partners" in 1v1 training
"One of my laning practices is 1v1 with Zeus. Lately I've lost a lot to her in scrims like that. In the past, the score was usually 50/50, I should have been the one to score more points. I wonder if Zeus recently had a 1v1 scrim with anyone other than me?" – Faker is a bit "twitched" to juniors when sharing with the press.
Maybe Faker was also surprised by Zeus's rapid progress
It is quite normal for Faker to have a part "tearing" juniors like above when "Demon King" was suddenly defeated by Zeus continuously when fighting 1v1. This is even a good sign when it shows that Zeus' laning ability has improved significantly over the past time. If Zeus and the T1 team keep their current high form, it is not surprising that they win the title in the LCK Spring 2023.