Ghost stories, supernatural horrors, and serial killer mysteries make up a list of the best horror movies of all time, and fans of the genre are always left feeling chilled. " every time I watch it.
Halloween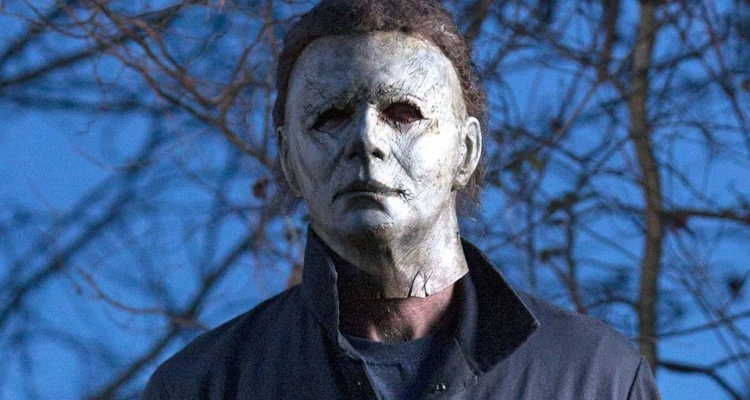 Halloween (2018) is the first project to achieve success, affirming Blumhouse's talent in "rebooting" classic film franchises. Released in 2018, considered the sequel to Halloween released in 1978 by director John Carpenter, the film is set 40 years after the night of the horrifying Halloween massacre, murderer Michael Myers was imprisoned in a mental camp. God. But during a camp transfer, Michael escaped and determined to return to Haddonfield to take revenge, finding Laurie Strode – the babysitter who survived that fateful night.
Blumhouse's Halloween reboot series consists of three parts, followed by Halloween Kills and Halloween Ends. With a budget of only 63 million USD for all 3 parts, the total revenue that Blumhouse brought in was up to 460 million USD and accounted for more than half of the total revenue of the entire Halloween brand from 1978 to present.
The Conjuring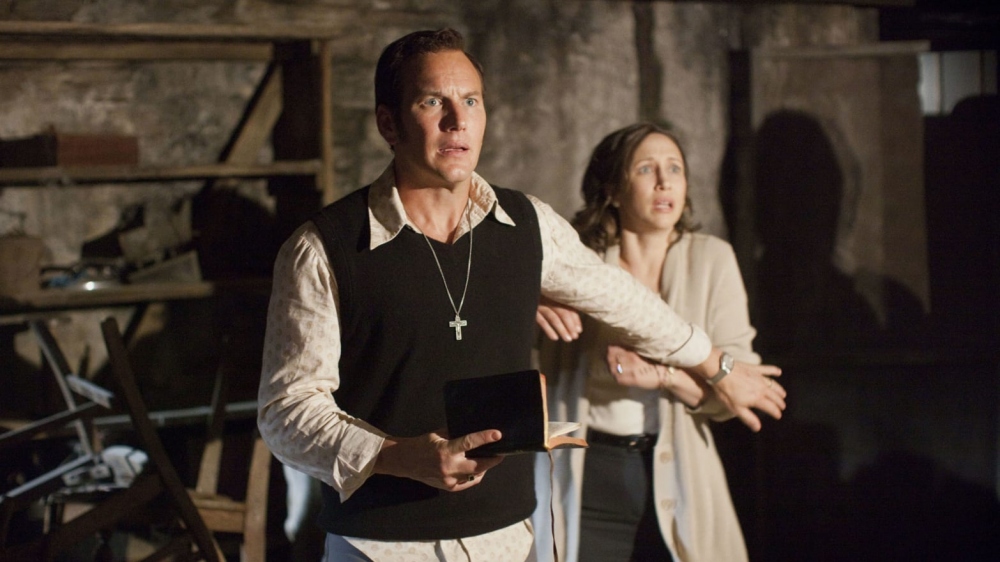 Inspired by the true stories of the couple – exorcists Ed & Lorraine Warren, The Conjuring was not only successful in revenue and quality, but also opened up the most epic horror universe in Hollywood. . Through each film, the couple helps victims repel demons like Bathsheba, Valak… as well as touching the audience with their passionate love story.
As for The Conjuring series, 3 parts have been produced and released in theaters, bringing in a total revenue of more than 848 million USD. Currently, Warner Bros. is starting to "shape" part 4 and most likely the final part of The Conjuring journey called Last Rites.
Annabelle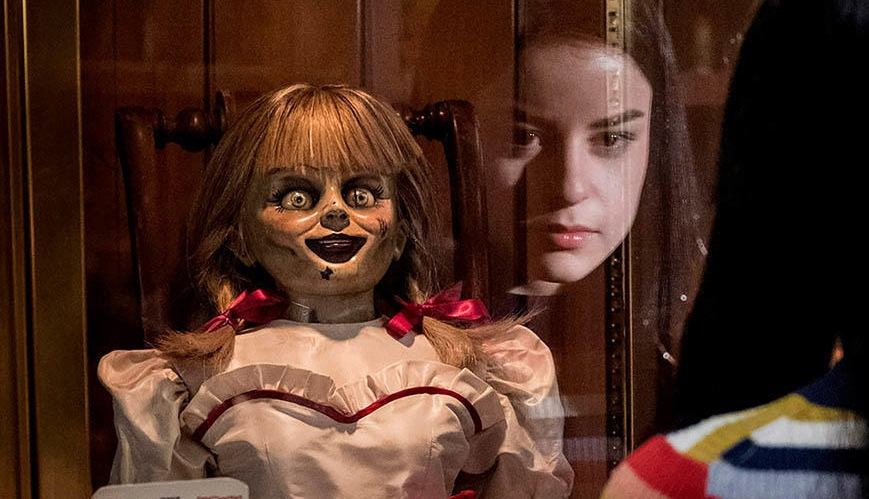 In The Conjuring universe, Annabelle is also a notable brand with significant sales success. With 3 parts released in theaters, Annabelle earned a total of 795 million USD with a budget of less than 50 million USD.
This franchise still belongs to the horror film universe created by James Wan, marked by the key character being a haunted doll named Annabelle. Annabelle went through many owners, causing "riot" and causing many people to die. Even when she was captured and "sealed" by the Warren couple at their home, Annabelle still had a "stirring" moment that was both funny and crying.
IT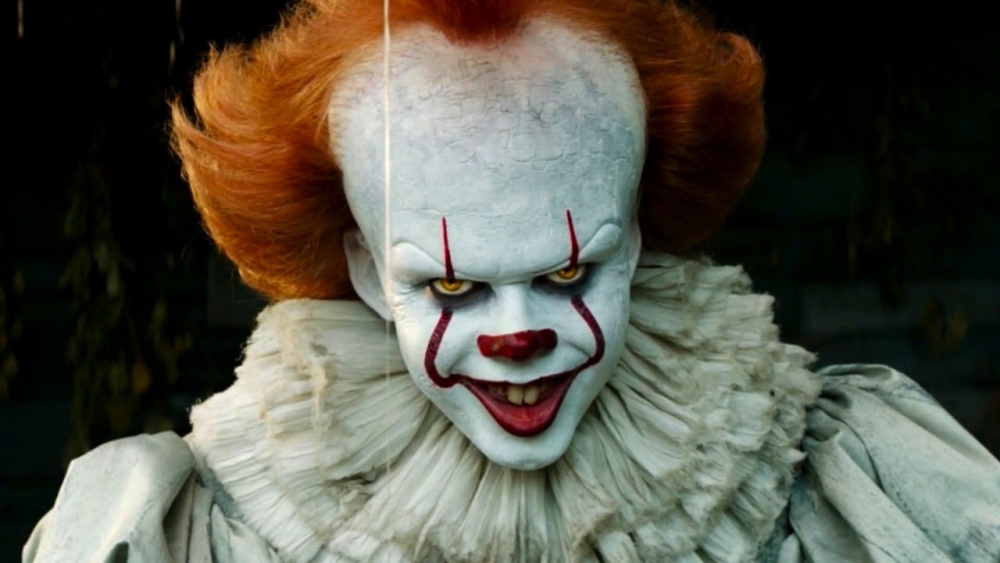 Stephen King's horror story about a ghostly clown had a television version in 1990, and after 27 years, the first film version was released in theaters. IT takes the story in the town of Derry, where a mysterious entity in the form of the clown Pennywise resides. Pennywise will "hunt" children and maintain life through the victims' fear. The male protagonist Bill's younger brother was once captured by Pennywise, so he and his group of Losers Club friends set out to destroy this clown.
Movie series sent by Warner Bros. has 2 parts, bringing in an impressive total revenue of 1.17 billion USD, making it one of the most successful horror franchises of all time. IT: Chapter One achieved revenue of more than 701 million, currently still the most "swordfish" horror movie ever.
The Exorcist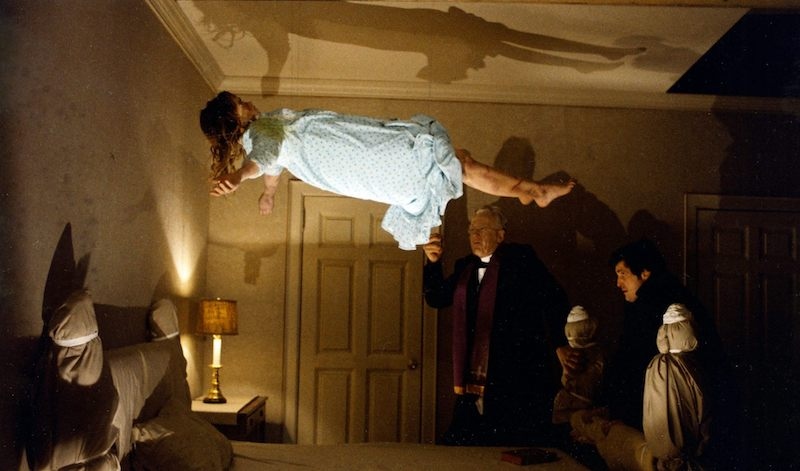 Audiences are certainly familiar with the classic demon possession movie The Exorcist. However, not everyone knows that The Exorcist is actually a multi-part franchise, currently there are 6 projects released (including the 2000 Director's Cut). The series begins with the story of little girl Regan being haunted and possessed by a demon named Pazuzu, forcing her mother and two exorcists to take action. This story continues when Pazuzu returns many times, entwining Regan, as well as several other prequels explaining the origin of the devil.
This brand earned a total revenue of more than 661 million USD globally, 6 times more than the budget spent, of which the first part achieved revenue exceeding the 400 million USD mark. In 2016, a television version of The Exorcist aired and was praised, receiving a score of 89% on Rotten Tomatoes.
The reputation of The Exorcist as a classic inspired Blumhouse to start making sequels. The Exorcist: Believer is the first "opening shot" for the next chapters of the demonic journey with new victims, thereby creating curiosity with the first double exorcism on the big screen.
The Exorcist: Believer is the story of Victor Fielding, a single father who raised his daughter Angela alone. But one day, Angela and her friend Katherine mysteriously disappeared in the forest and then suddenly returned three days later without remembering anything about what happened to them. This incident sets off a strange chain of events, forcing Victor to face evil forces. And in extreme pain and fear, he had to find the only person who had previously witnessed similar events and was still alive: Chris MacNeil. The film will be released on October 6.