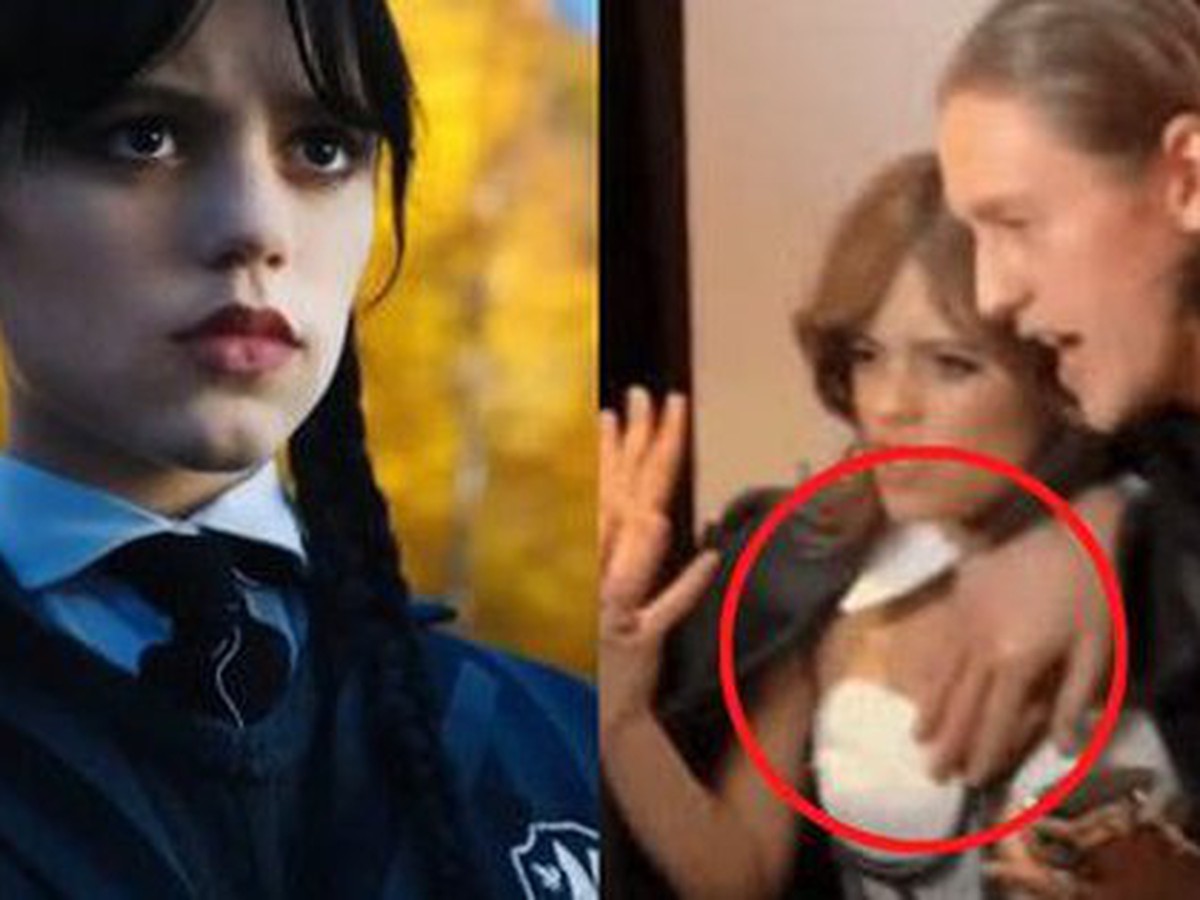 After the global success of the super product Wednesday, the couple Jenna Ortega – Percy Hynes White is very popular with the audience. After the "love rival" Tyler was eliminated, Xavier was the No. 1 candidate assigned to "Sister Tu" Wednesday Addams in the movie. However, currently, actor Percy Hynes White is being widely boycotted for "seal" of racism and harassment of women.
At the climax, a clip in which he was allegedly rude to Jenna Ortega was "digged".
Wednesday's Xavier got involved in a career-destroying noise.
Together at the recent Golden Globe Awards, the young Wednesday couple had the opportunity to take pictures together and mark their memories at the top event. However, in the behind-the-scenes video of the shoot, White continued to act intimately, wrapping his arms around Ortega. It wouldn't be any different if the guy didn't constantly touch the actress' "round 1" with his hands, his facial expression showing indifference and pleasure.
White repeatedly touched the female lead's sensitive side Wednesday.
Then, Jenna Ortega had an attitude, immediately getting out of Percy Hynes White's arms. Right now the video is being shared by the audience on social networks, most of them are quite shocked by the obvious rude behavior of the male star born in 2001.
Jenna Ortega steps away, her attitude is open.
Couple at the Golden Globe Awards.
Wednesday is the launch pad that helps not only Percy Hynes White but many other young stars become famous. After the movie, White and Ortega were also considered to reunite in a project called Winter Spring Summer or Fall (roughly translated: Winter, Spring, Summer or Autumn). Now, when it comes to noise after noise, White is being ostracized and asked to leave season 2 of Wednesday. Ortega herself was also affected when her personal page was being "bombed" by the audience about the situation, as well as the actress's attitude about the incident.
The two young actors have many close images.
Photo: Netflix, Twitter