League of Legends Vietnam ended its ASIAD journey with the final Top 4. Although they did not win a medal, SofM and his students delivered beautiful fighting performances against highly rated opponents. Among them, the most prominent is the confrontation with League of Legends in China. That is also the reason why our squad is highly praised by international audiences.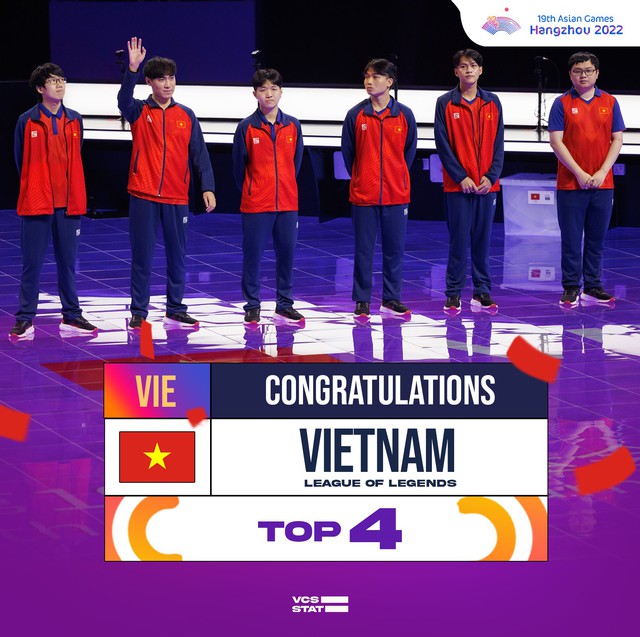 Even though they have played their best, regret is an unavoidable feeling for Vietnamese players. As an exemplary captain, with extensive playing experience and professionalism when interacting with the media, Levi was still extremely brave after the decisive match. A Vietnamese fan witnessed what happened behind the scenes:
"Captain Levi still smiled and felt comfortable when interviewing and talking to me even though his eyes were red. Truly, that is the bravery of a captain that not everyone has. GG Captain – GG everyone. Even though No matter what, I will win the trophy in the hearts of the fans."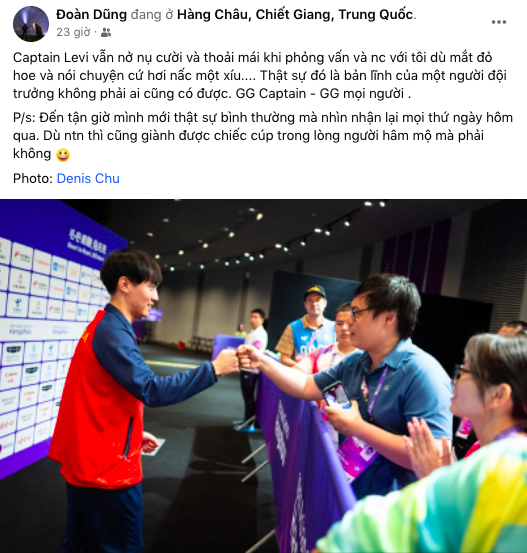 Before that, Levi was honest with his feelings after the loss: "I was a bit sad when I couldn't win. The third game was a tense game when both of them had a 50-50 chance of winning and the other team did well. more at the decisive moments. The upcoming World Championship 2023 is a very important tournament for VCS, so the team will try their best. This is an extremely stressful tournament when the burden of achievement will be greater than other tournaments." .
Also in the post shared by Vietnamese fans, this guy also emotionally showed off an extremely impressive moment with his "idol". It was a touch of respect for the opponent, encouragement and encouragement for the efforts of Levi as well as the whole team in their journey at ASIAD. This is also seen as motivation for him to advance to Worlds 2023 in nearly half a month.