Recently, Faker won his fourth World Championship trophy in his great career. Needless to say, Faker's position in the League of Legends village is even more solidified with the title he just achieved. Not to mention, on the journey of Faker and his teammates, they overcame many big names and Faker himself also shone brightly, especially in the match against JD Gaming. It can be said that Faker was, is and will always be the GOAT of the League of Legends, no matter what players or teams will be able to win against Faker and T1 in the future.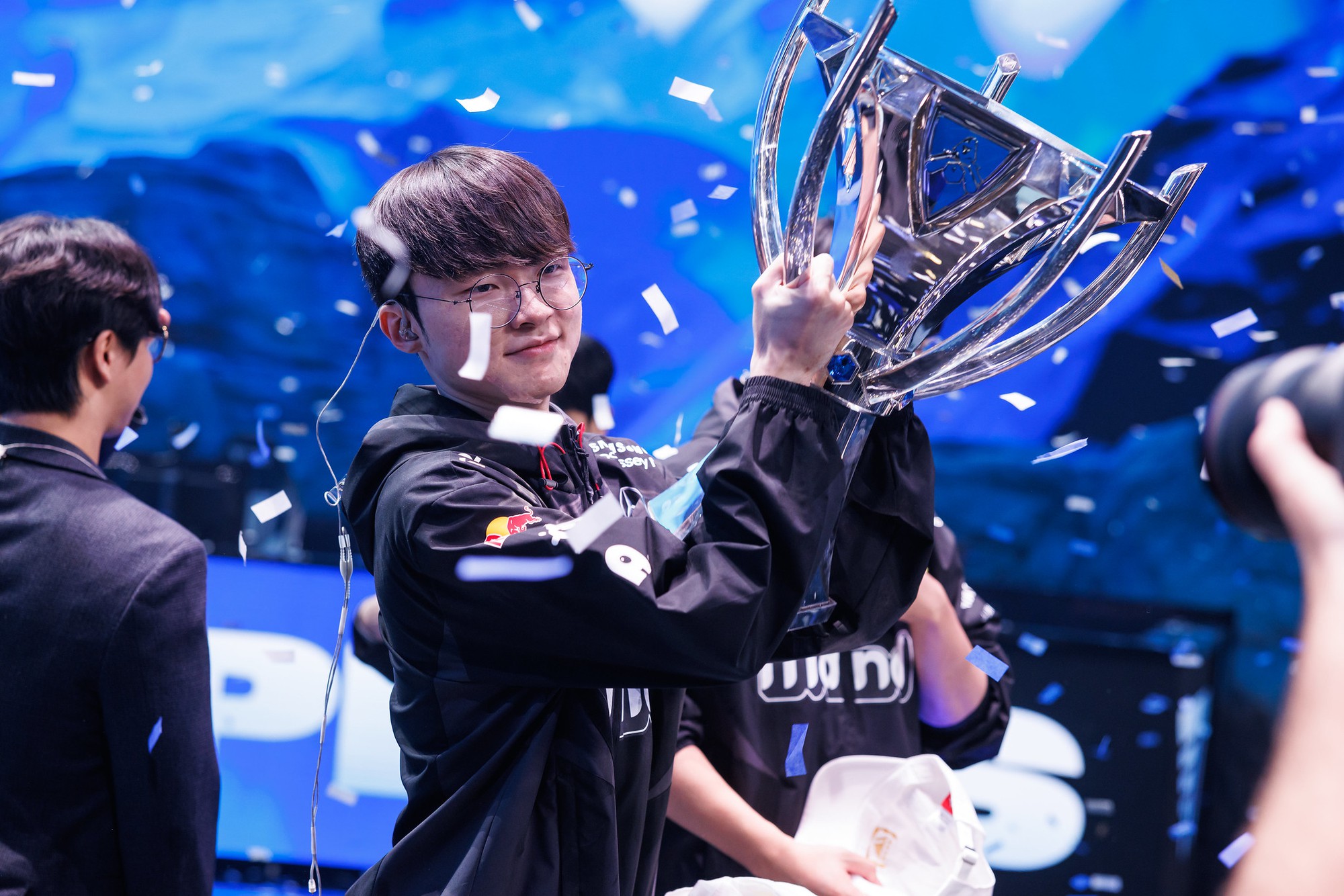 Faker is the GOAT of League of Legends
T1's victory also spread to other subjects and fields. And of course, football is not left out. For those who don't know, superstar Cristiano Ronaldo's famous status line "Sunday the king plays" has been used a lot for the main matches of the League of Legends taking place on Sunday. The final match of Worlds 2023 is similar, as the match also takes place on Sunday and will see a king crowned. And that is T1.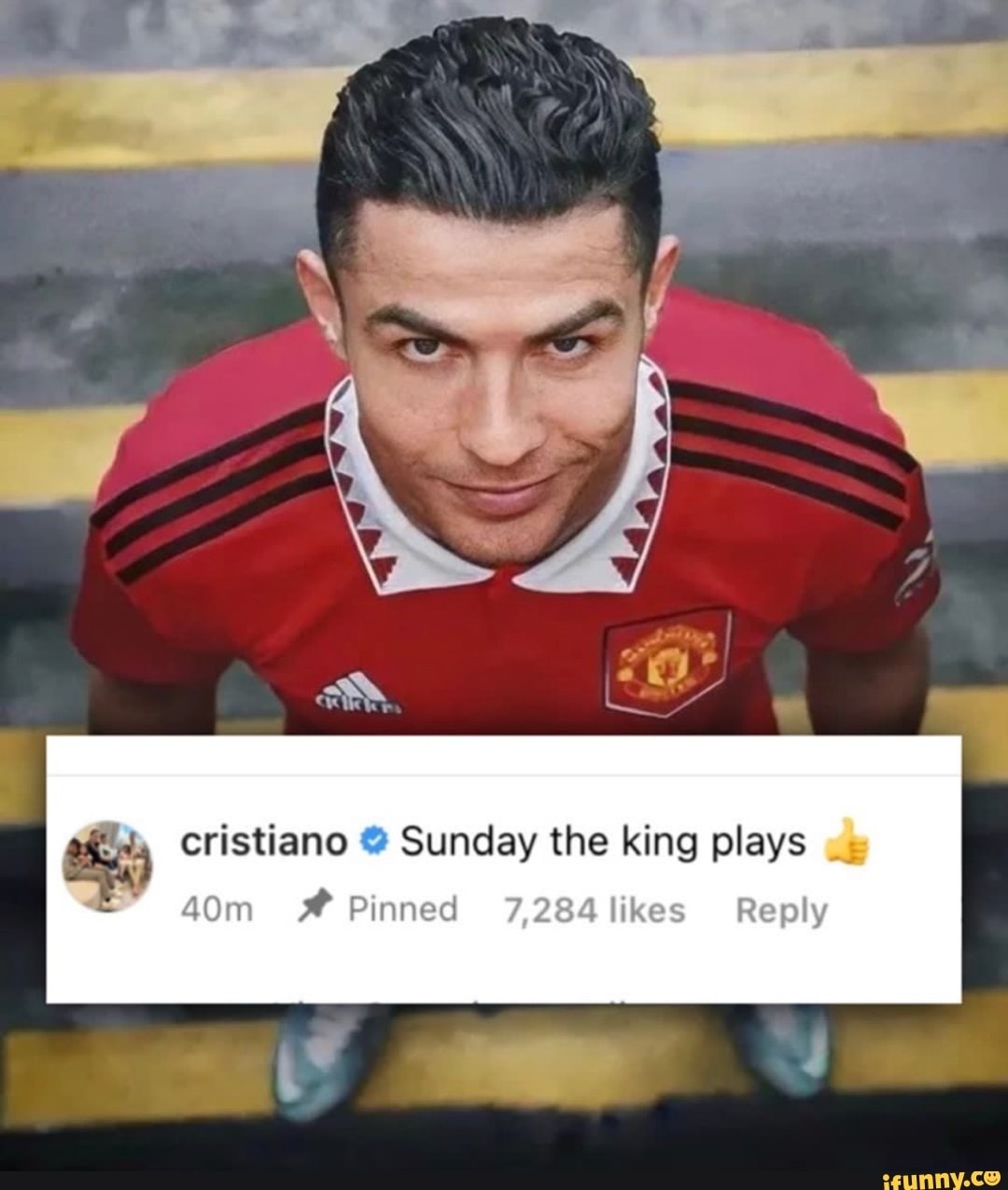 CR7 has the famous saying "Sunday the king plays" which is often used in important matches taking place on Sundays in sports.
On a large forum of the gaming community, there was an opinion comparing Faker with superstar Cristiano Ronaldo. In fact, both Faker and CR7 have a lot in common. Both came from not really wealthy backgrounds and both dropped out of school early to start their careers. Faker and CR7 both won many glories in the past, but as for Faker, he won the World Championship early. Meanwhile, CR7 had to move to Manchester United to start winning titles. But the next thing they have in common is that they both had to wait a long time to win a title with their national team.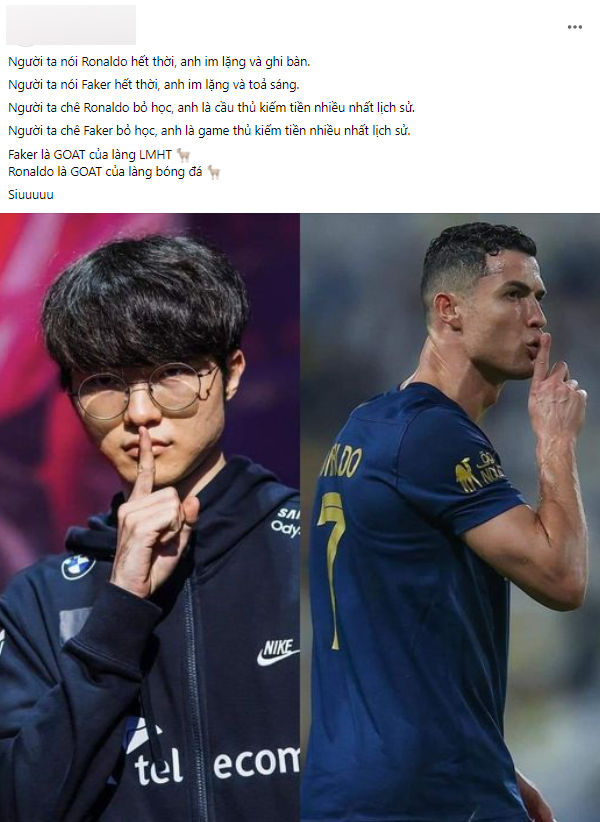 Faker and CR7 were pointed out by netizens as having many things in common
In addition, both Faker and CR7 are examples of effort regardless of age. At a time when many of their colleagues and seniors have retired or moved to "retirement" tournaments, Faker and CR7 still compete at the highest level. CR7 only recently moved to Al-Nassr but still "carries the team" while Faker's influence is fully documented.'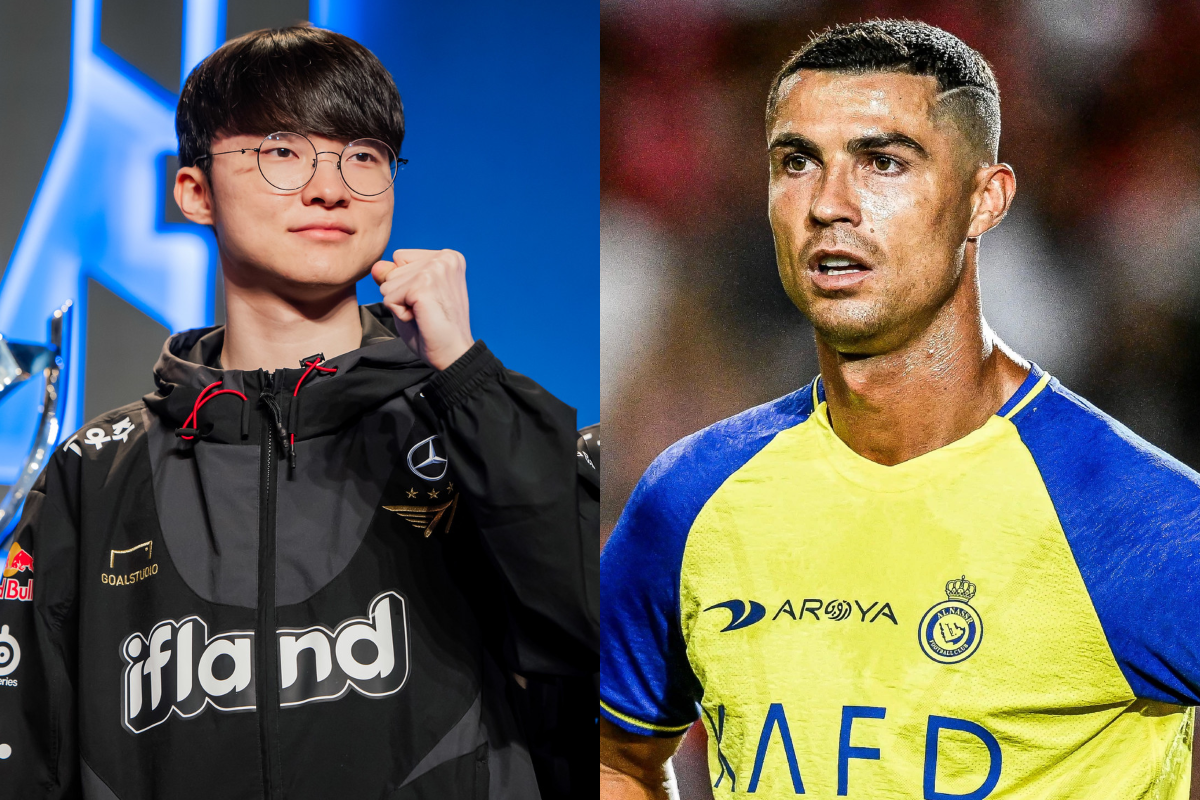 The influence of both is undeniable
However, worth mentioning, this audience has always identified CR7 and Faker as GOATs in their respective disciplines. This makes many comments feel dissatisfied. Because, according to many people, the GOAT in soccer must be Lionel Messi – the Argentine superstar who just won the World Cup recently.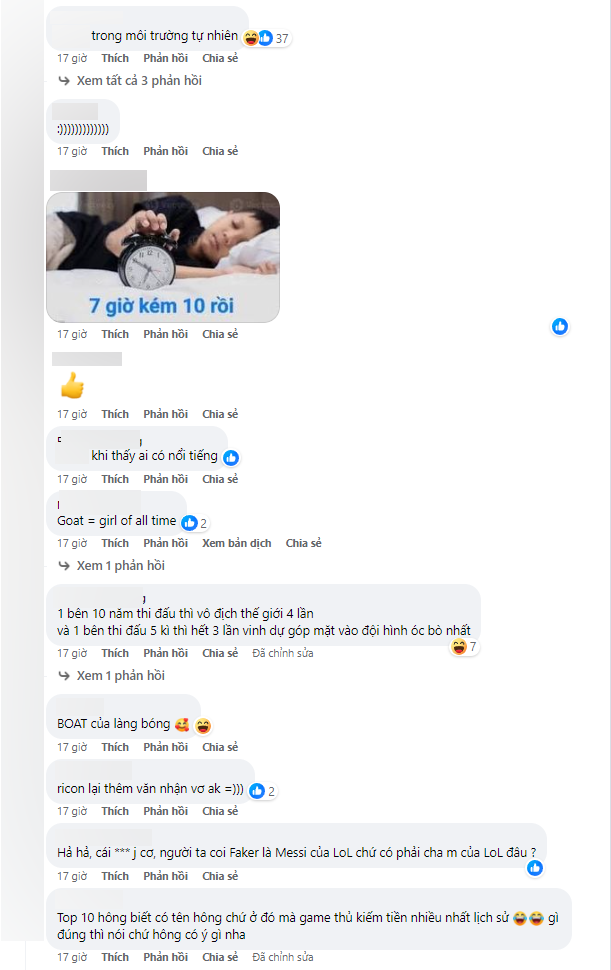 The post caused fierce controversy
Currently, the incident is still causing controversy in the League of Legends community. But perhaps, for each fan, they have their own GOAT and cannot just use the title to assert.