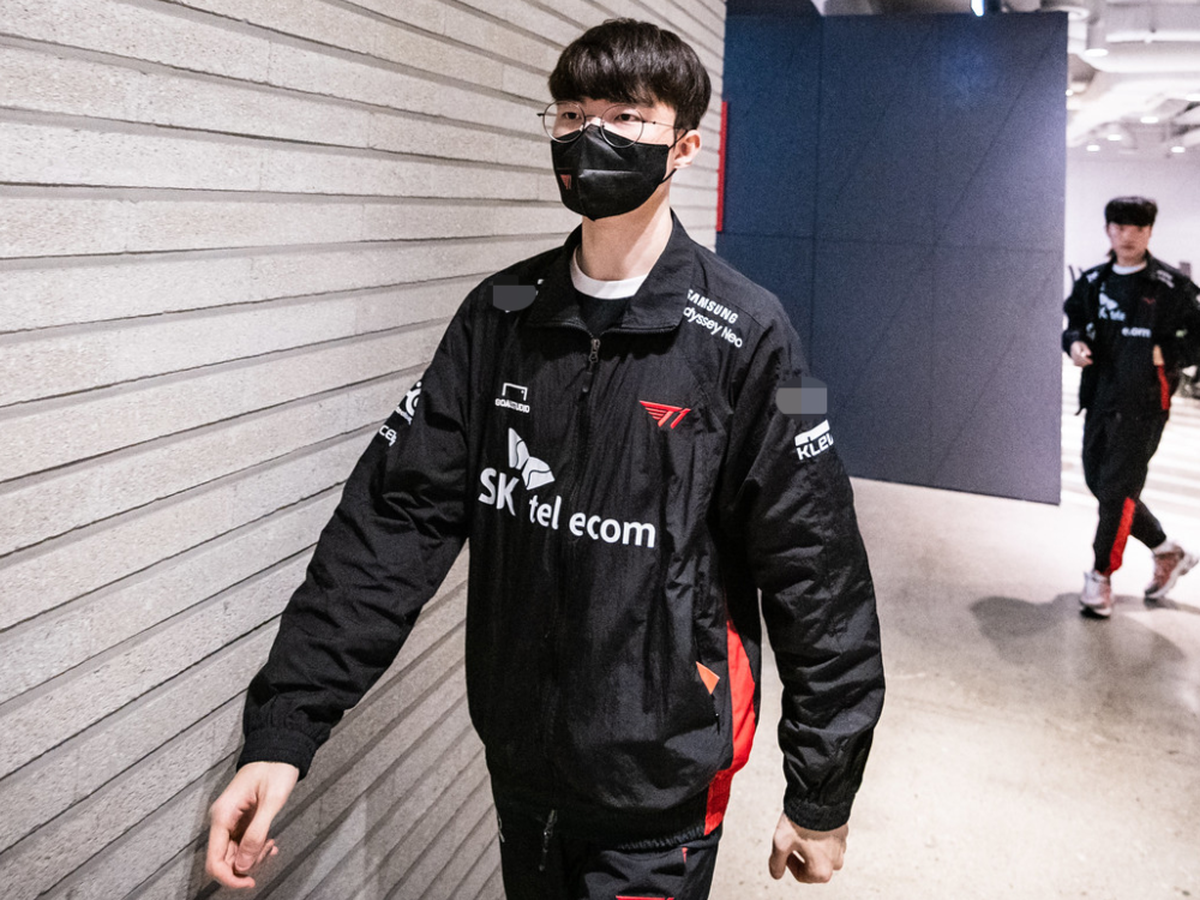 Up to now, perhaps the remaining matches of the LCK Spring 2023 group stage are no longer so important. Because, the teams have determined to enter the knockout round (playoffs) and no matter the outcome of the remaining matches, there will be no surprises. Therefore, most of the audience will only think of the journey of the teams in the knockout stages.
T1 completed the group stage of LCK Spring 2023 perfectly
For T1 alone, this continues to be a perfect group stage stage. Although still losing to Hanwha Life Esports (HLE) in the first leg, this can be seen as a necessary step backwards for T1 members to become more complete. Not to mention, the current gameplay of T1 is extremely diverse and rich in mutations. There is still no team that can capture T1's pick and ban and it feels like, with any champion, Faker and his teammates know how to operate most effectively.
They will start the playoffs from round 2 and have a chance to choose an opponent
With the first place in the group stage of LCK Spring 2023, T1 will start the playoffs from round 2. However, according to many viewers, with the right to choose an opponent, T1 can choose any team except Dplus KIA (DK) to avoid meeting a difficult opponent too soon. Not to mention, if Gen.G Esports (Gen.G) has to fight a strong opponent, it will be easy for the defending LCK champion to "reveal". One comment also "draws" a scenario for T1 to win: "T1 chooses any team other than DK (if DK continues) and leaves this team to Gen.G. In round 3, T1 defeats DK or Gen. .G to go straight to the Finals".
T1 can avoid hitting strong opponents like DK too soon
However, another scenario is that T1 will meet a serious opponent in round 3. In a series of BO5 matches, it will be difficult to predict what will happen. Not to mention, both Gen.G and DK also regularly perform very well in the knockout stages. In addition, both Gen.G and DK will certainly prepare well to be able to compete for the title in the upcoming important period. In terms of force correlation, perhaps only KT Rolster, Liiv SANDBOX and partly HLE are not too worrisome when all three of these teams have not shown any surprise against T1.
But in round 3, T1 will also likely have to face "hard" names.
But anyway, in order to win the title, the T1 players themselves need to stay focused and in top form throughout the playoffs. In last year's tournaments, T1 always stumbled in the last match. Those are unfortunate defeats and certainly no member of the team wants to repeat that sad achievement this season.