A season in which CES's top line also played very well and left many impressions.
CES is one of the teams that caused a lot of surprises at VCS Hoang Hoan 2023. Before the season started, CES decided to change the entire team by breaking up the stars and keeping only one line. on Pun.
The 3-headed Dog King brings to VCS Hoang Hoan 2023 a squad consisting of many young players with no experience in professional competition. Compared to the forces of other teams, CES appears to be much weaker. Most people think that the goal of CES is just for players to practice and hone their skills for the coming seasons.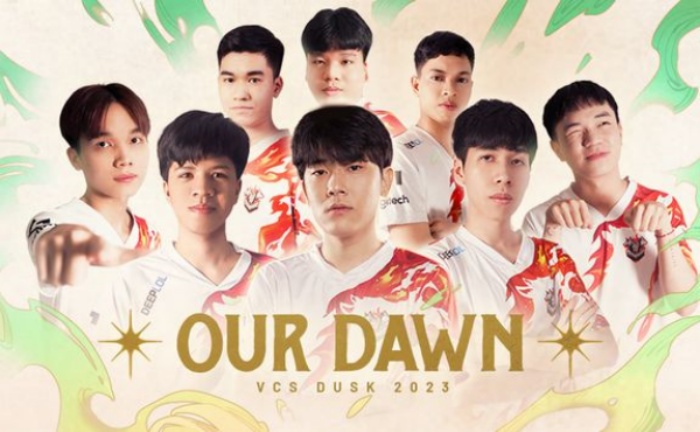 CES brings VCS Sunset 2023 with a lineup of many strange faces
Contrary to many people's predictions, CES showed an extremely confident, fiery style of play and did not show any fear in front of other strong opponents. CES played extremely well to finish the VCS Hoang Hoan 2023 Group Stage in 4th place.
Even though they had to stop early in the Playoffs after 2 losses, this is still considered an extremely successful season for the young players in the CES squad. CES's achievements owe a lot to Pun, the top laner of the 3-headed Dog King.
Accepting to stay at CES, Pun shouldered the responsibility of leading and supporting young players. Pun himself also played extremely impressively when he became the "King of Solokill" of VCS Sunset 2023 with 26 successful solos against his opponent, far ahead of the god of war Kiaya's 19 times.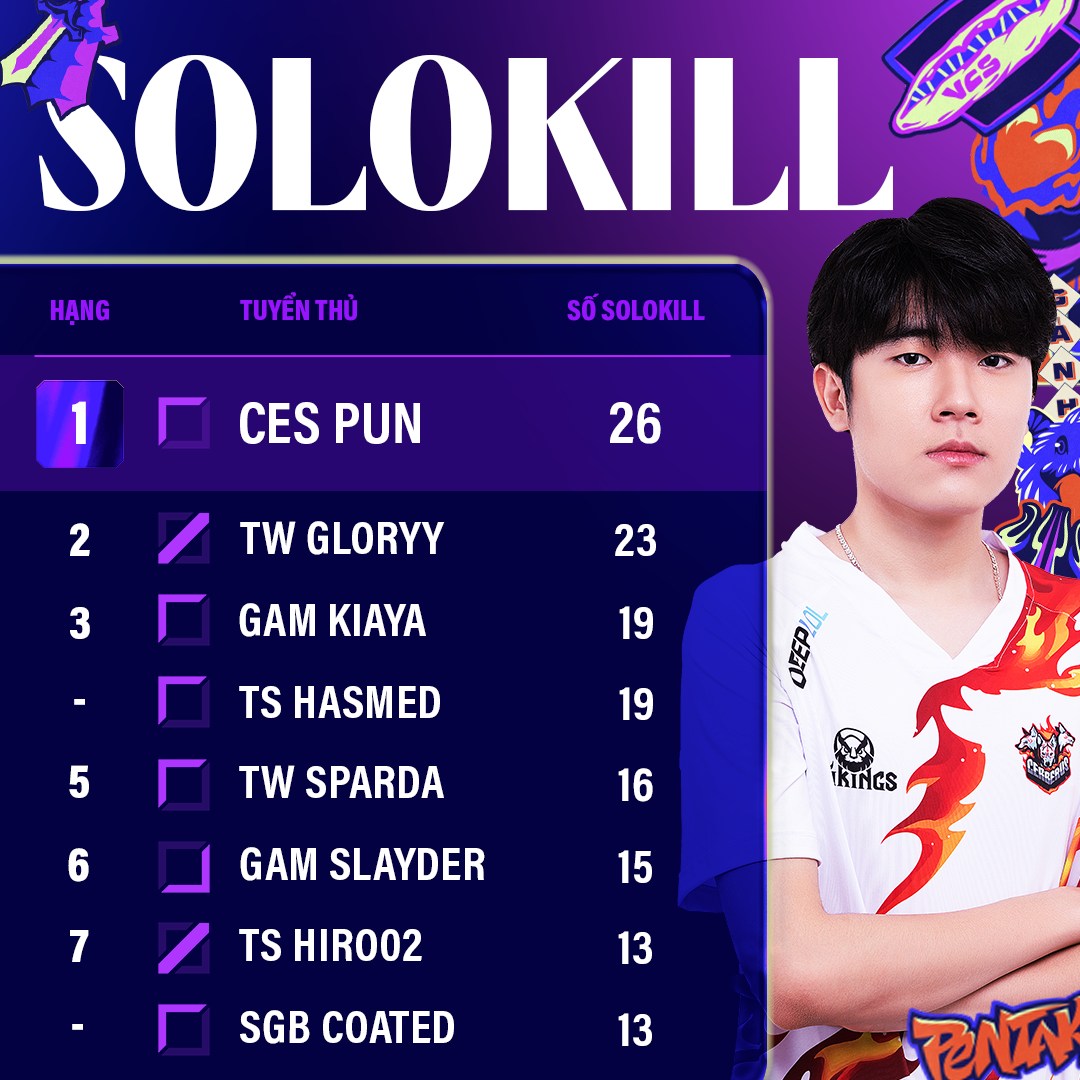 Pun leads the solo kill rankings at VCS Hoang Hoan 2023
Please continue reading Game8.vn to not miss the hot news of domestic and international League of Legends.​