Currently, the keyword "flex" is becoming extremely hot on Vietnamese social networks, there is even a group with more than 1 million members on this topic. "Flex" is simply a satirical way of talking about the phenomenon of "showing off but not bragging" about something, but it's easy to become a joke for others because of the opponent's arrogance and lack of humility. In this respect, the Hollywood screen has a typical and classic character and is also being re-shared.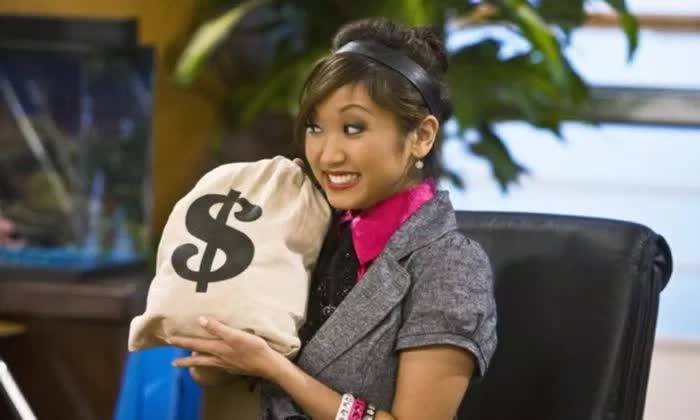 In Disney's The Suite Life series revolving around twin boys Zack & Cody, London Tipton is a supporting character but is most loved because of his personality and charming story. London is the "wine" daughter of tycoon Wilfred Tipton – the head of the Tipton Group and owns the hotel and the ship that is the main setting for the series. In fact, London's father rarely cares for her, so she goes to live at the Tipton Hotel, is looked after by Mr. Moseby and becomes friends with the main characters. However, the affluent lifestyle became obvious, or it was the "flex" style of London Tipton that has delighted audiences, being both funny and memorable to this day.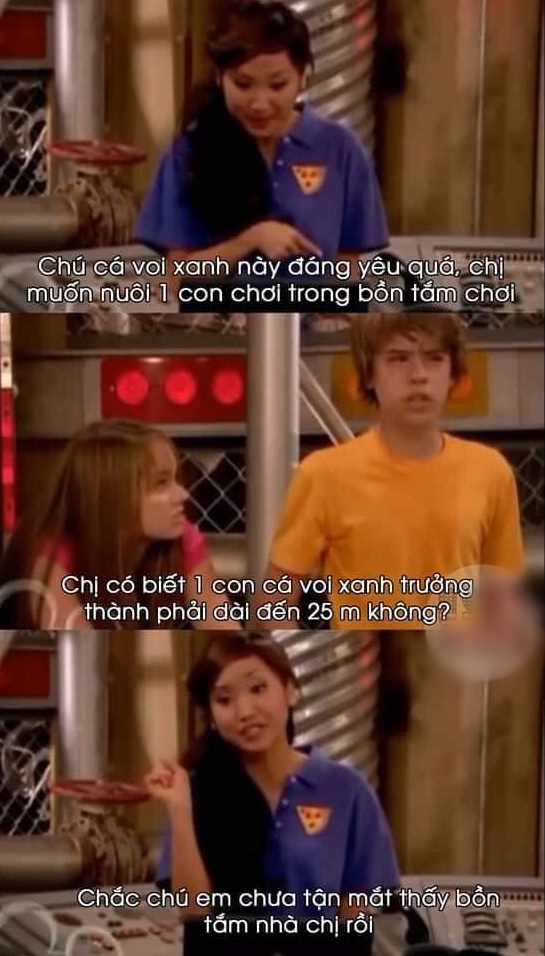 London Tipton once wanted to keep whales in the bathtub, but which bath only she knows (and the elite know)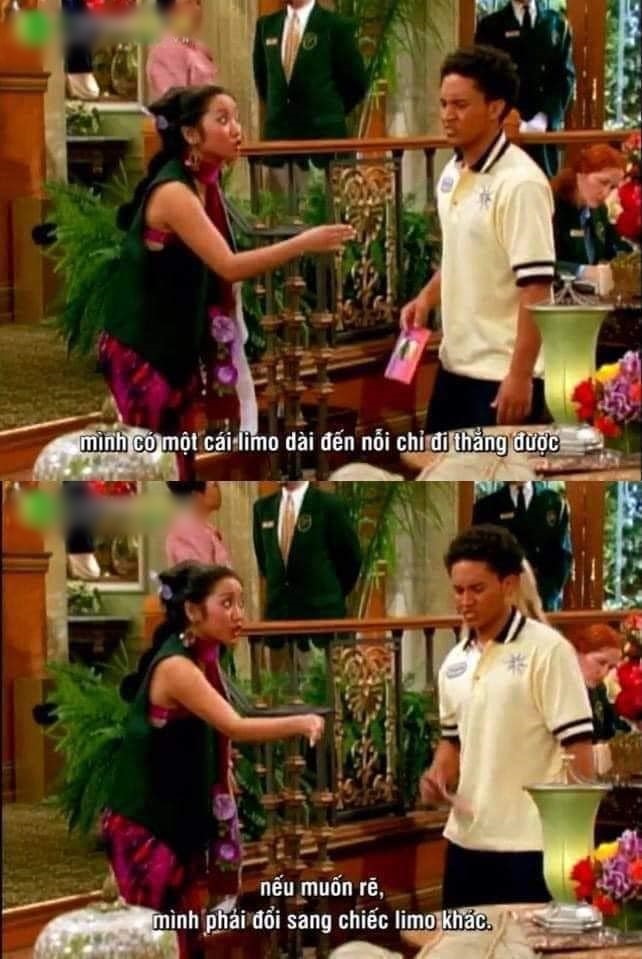 Life is very fair to everyone, ie even the rich have difficulties. If you don't have 2 limos, I don't know how London would turn (you can use a helicopter for convenience)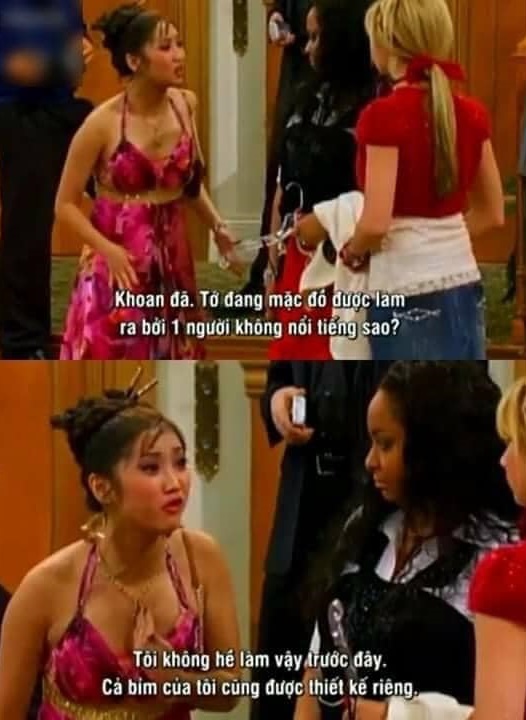 London Tipton is famous for wearing designer clothes (diapers designed by fashion genius Arturo Vitali). So she couldn't accept her clothes without a label, made by someone "unknown".
Money can't buy happiness, but without money it's definitely miserable. London Tipton teaches Maddie the truth of living with only 4 frames (and a pile of money)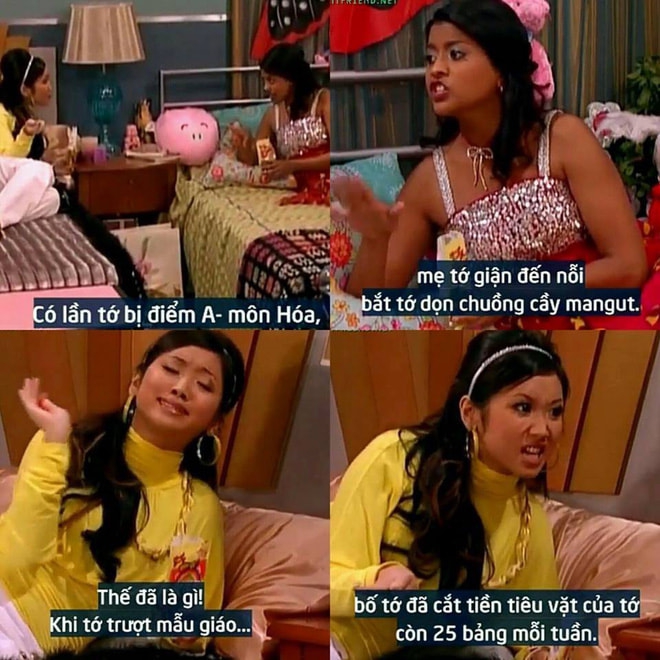 25 pounds is more than 773 thousand VND. Imagine how bad it would be for London if she failed high school or college… (but it won't because she has the "$100 clip" above it)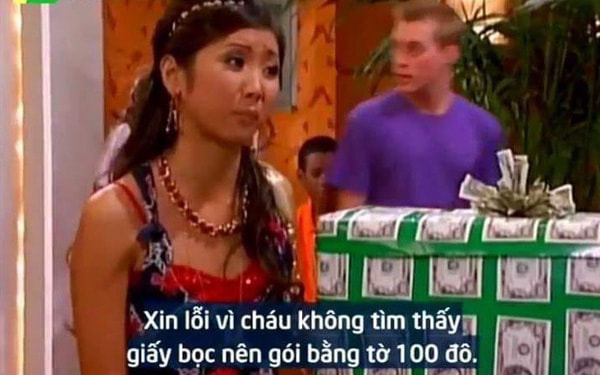 Your apology is accepted (in the form of cash)
London Tipton's series of "flex to the last breath" segments in Disney's The Suite Life series is currently being re-shared wildly. Many viewers affirmed that this is the "first flex lord", who properly expresses the definition of "flex", "showing off without showing off" with true satire.
Audience comments:
– First Flex.
– This is called flex.
– Used to be my favorite in London, still is. Extremely charming.
– Not only is she rich, but her fashion is also top-notch.
– It sounds absurd but also very convincing, no one dares to argue.