Genshin Impact is known as an attractive open-world role-playing and adventure game. Possessing unique anime graphics and an in-depth fantasy storyline, miHoYo's masterpiece easily captures the hearts and appears to be suitable for all types of players. But recently, Genshin has been commented as "dangerous" and has bad trends in newly released content. This perspective has caused great debate about the impact it can have on community experience.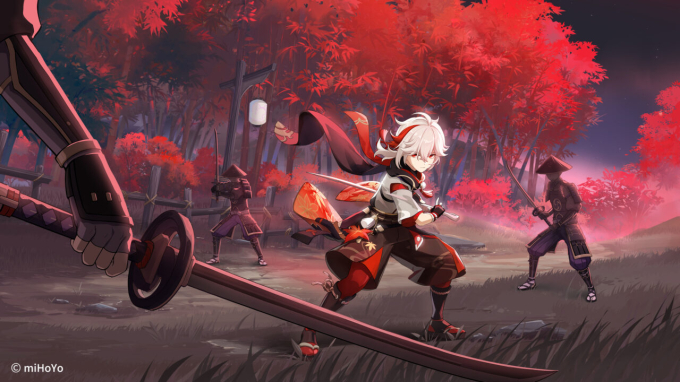 Many players claim that Genshin is becoming more and more negative after each major update.
Specifically, players feel that the Traveler character (main character) no longer knows how to "listen" and tends to overuse "touching hands and feet" in new mission sequences. For example, recently, Dodoco's Explosive Journey event is reinforcing this statement. It is known that during a conversation with NPC Jala, the Traveler was directly defeated when he discovered that this girl was the culprit who released Sumeru fishes into the Mondstadt water source. Instead of advising or reporting to the authorities, the "killing" action caused discontent among the players who witnessed it.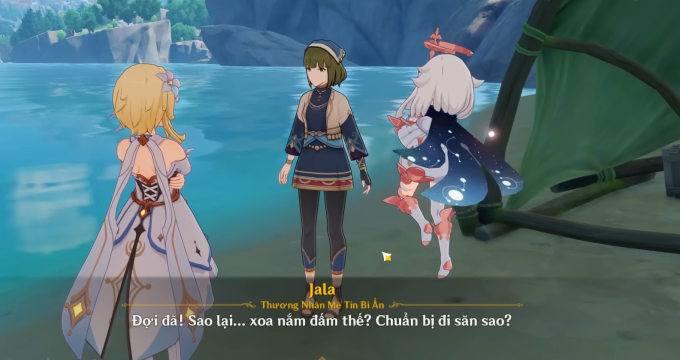 The Traveler's actions surprised the Genshin community.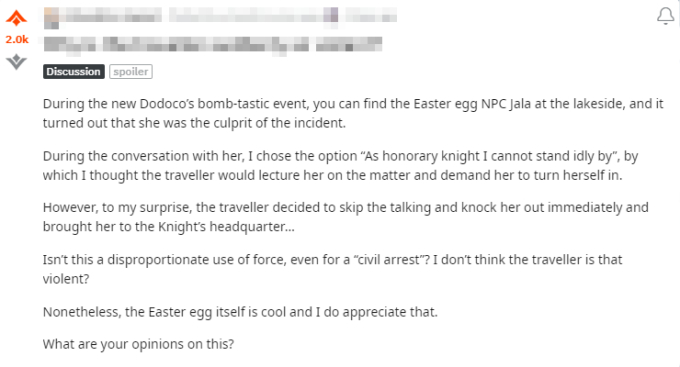 Very quickly, a post reflected this behavior on social networks.
This account said, "For arresting people, isn't it unreasonable to use this force?". Although in the past, the ability shown by the main character was unquestionable, for "civilians" this behavior should not be supported. After only a few hours of posting, the post created a huge debate. Besides some supportive views, many gamers feel that this player is just "overdoing" the problem.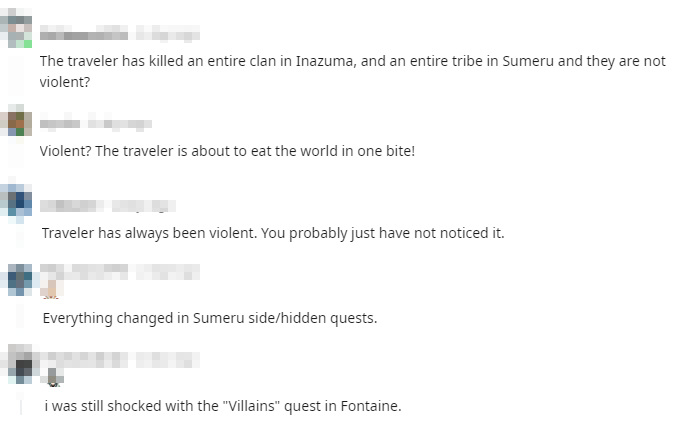 A huge controversy has arisen over character behavior in Genshin Impact.
"What is it? The Traveler can even easily destroy the whole world!";
"Everything changed after Sumeru's hidden missions";
"I'm still shocked about the Villains mission in Fontaine"…
The Traveler becoming extravagant can take away from the humanity and social interaction in the game. Therefore, the concerns of most Genshin gamers are completely understandable. However, it cannot be said that a few small actions are enough to influence the community. It is important to note that using force is not the best solution whether in the virtual or real world.