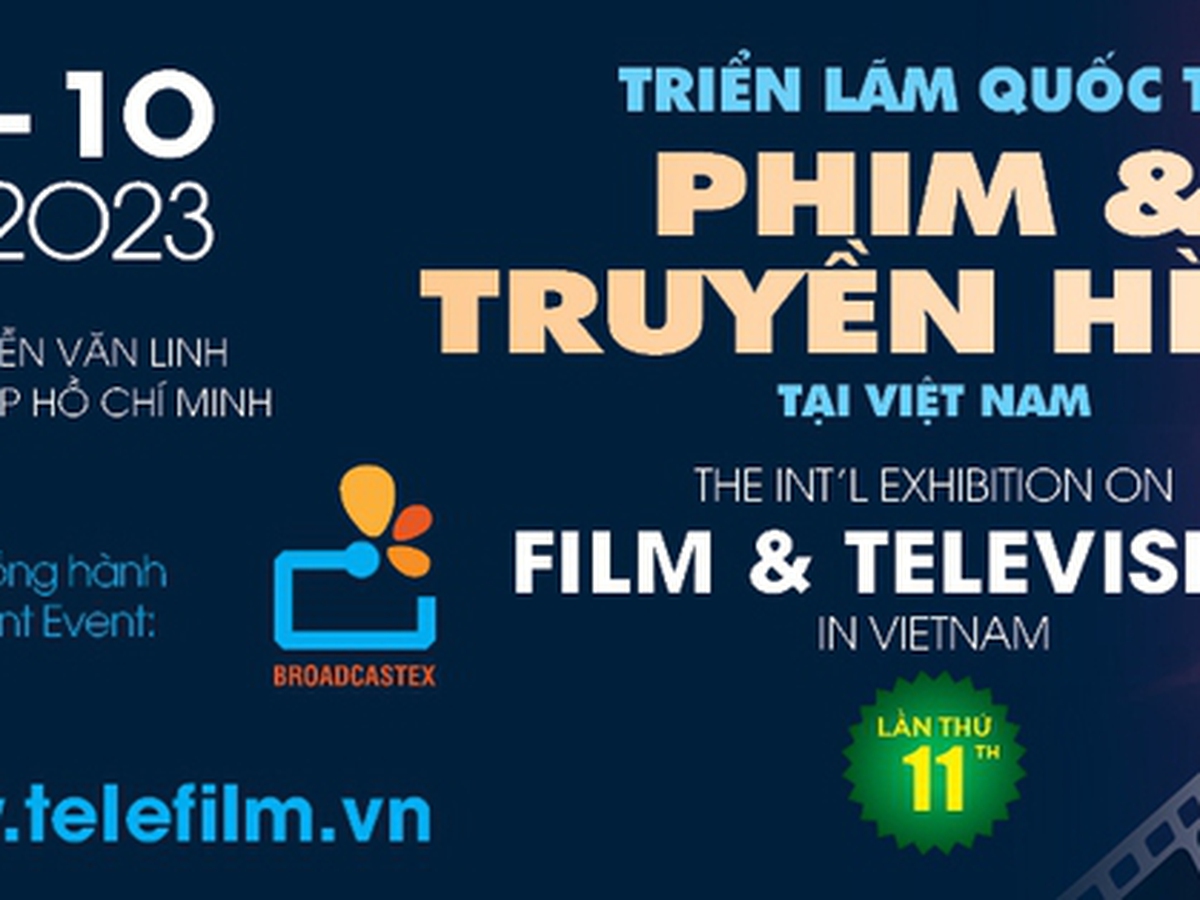 From June 8 to 10, 2023, at SECC, District 7, Ho Chi Minh City; Exhibition on Film, Content and Television Technology (Telefilm Vietnam) will take place.
The annual Telefilm Vietnam exhibition has become a prestigious trading platform in the Southeast Asian market, with the goal of creating a playground where domestic and international television stations and broadcasting enterprises can integrate. , meeting, connecting business, buying and selling and collaborating on Movies, TV Shows, New Creative Ideas…. Telefilm Vietnam not only helps the domestic Film & TV market to continue access to new content from the world, but also aim to bring Vietnamese Film & Television content to have the opportunity to reach out to the world, enhancing the image of Vietnam Television – Radio in the eyes of international friends. , making Vietnam become the leading prestigious cultural integration center in Asia.
In 3 days of opening from June 8 to 10, the Vietnam Telefilm Exhibition will exhibit the following fields:
– Content – Script, music copyright – Television program;
– Film production equipment & technology; Post-production services (VFX, CGI – 2D, 3D…), digital applications in the broadcasting industry,
– Animation, TV series for children, children's interactive television;
– Assistive technology programs (3D Programs, 4k Ultra HD Technology, virtual reality;
– Games (Handheld game consoles, Esports, online/mobile games; Publishing (press, books,..);
– Real life program (Nature & Wildlife, history, life, science, …)
Telefilm Vietnam 2023 brings together more than 300 companies from 15 countries and regions such as Russia, India, Japan, Korea, China, Hong Kong, Malaysia, Thailand, Singapore, Vietnam,…. promises to be a "festival" of filmmakers and broadcasters right in the Vietnamese market.
In addition to the display area of ​​domestic and international TV stations and enterprises, and professionally organized trade activities to bring business efficiency to exhibitors, Vietnam Telefilm also has a series of activities. attractive parallel actions such as:
– Russian Drama Festival
– Movie show
– Specialized seminars on Film & Television shared by leaders from Television Stations and Media Associations.
In particular, with a series of hands-on experiences at the live cinema, Telefilm Vietnam aims to introduce the application of advanced broadcasting technology and new, more accessible Film and Television content. with Vietnamese public & Southeast Asian market
The large and meticulous investment in both program content and practical experience; The Exhibition on Film, Content and Television Technology (Vietnam Telefilm) is an event worth spending time by TV stations, Film & Program production enterprises, Animation, Broadcasting Equipment & Technology. follow and attend.
Businesses wishing to learn more about the list of Films & Televisions participating in Telefilm Vietnam, or register to attend a tour/workshop can register with the following information:
ADPEX Joint Stock Company
Address: Ward 3, Fosco Building, No. 6 Phung Khac Khoan, District 1, HCMC
Tel: 028-38239052. Fax: 08-38239053
E-mail: [email protected]/[email protected]
Website: www.telefilm.vn
Fanpage: https://www.facebook.com/TelefilmVN
Sign up HERE