Going back in time to the mid-2000s, most gamers have probably heard the term "Sword Hiep Tinh" at least once. Because, in the brilliant golden age of Vietnamese online games, this is one of the most popular genres.
Not only did they create a seismic shift in the domestic gaming industry, love swordplay games were also known as "founding the nation's heroes". The reason is that this is also the first game series to exploit the martial arts scene – which is very familiar to gamers of the 8x and 9x generations through Kim Dung's swordplay works. Since their "launch", these products have always built a certain brand and success. What's special is that each option has its own positioning, targeting a specific community of players.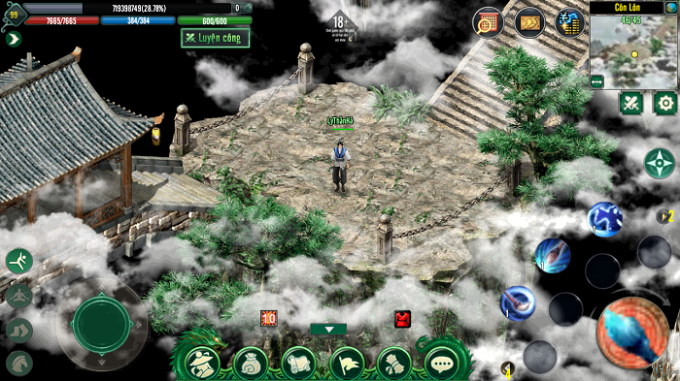 However, there is an unfortunate truth that while many legendary blockbusters have been remade on mobile phones, up to now, there is still one name that has not been so lucky. They expect and hold hope that the legendary swordplay game released in 2007 will once again be revived on mobile. From the bottom of its heart, the Vietnamese gaming community still desires to have a new product, fully recreating the original and classic features of one of the most legendary games in the swordplay game series of the year – on mobile devices.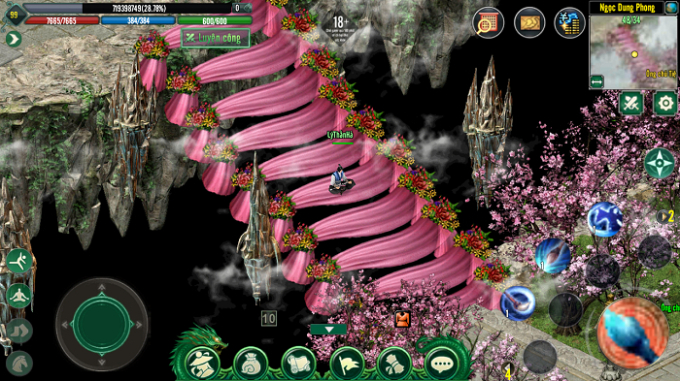 Fortunately, publisher ADNX heard the thoughts of Vietnamese gamers. Finally, after a long wait, a new fighting masterpiece is expected to be released in the fourth quarter of 2023. Not only does it maintain the original work and respect its unique features, this game also successfully recreates the legendary 2007 MMORPG swordplay on the mobile platform.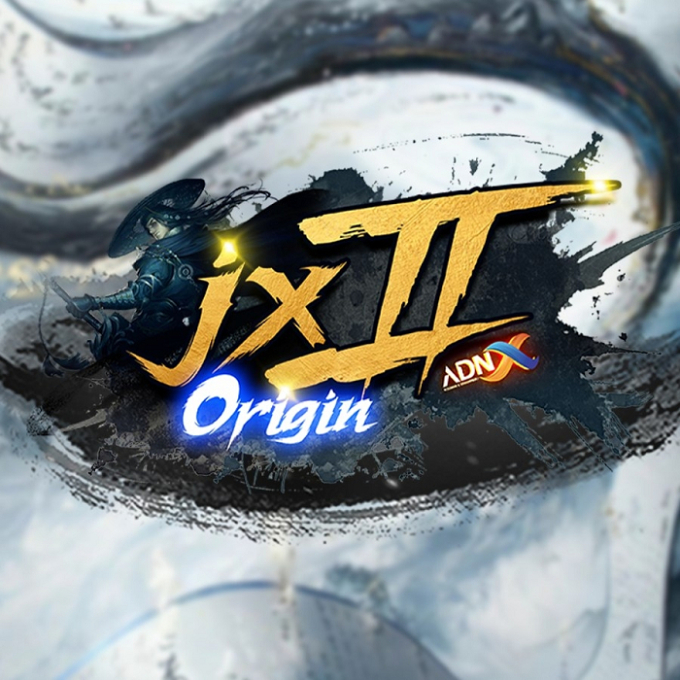 It is known that the famous blockbuster called JX2 Origin – ADNX Mobile will ensure to provide players with the system of Ten Great Sects with five elements that interact and interact, containing 22 diverse martial arts styles. Here, gamers can freely develop their characters in different construction directions. Each form has its own unique characteristics and detailed branches to create a unique combat experience in the martial arts world.
JX2 Origin – ADNX Mobile also recreates the battlefield of Thien Mon Battle, Tong Lieu. This is a unique combat map, dividing players into two factions: Song and Liao. Here, they will participate in the competition to capture the flag, accumulate points to win attractive rewards. In addition, fellow believers can also invite friends to conquer the two maps Thai Hu Huyen Canh and Hidden Kiem Son Trang to search for limited treasures.
A diverse map system and familiar events will be available
Currently, the development team is fully producing the core character classes of JX2 Origin – ADNX Mobile. According to information revealed by the publisher, Shaolin Vo Tong will be one of the first three character branches of the Shaolin sect to be released in this game.
This will be the supreme Fist branch of Chinese Martial Arts, possessing many complex moves and profound internal techniques. By choosing this development path, gamers can completely hold ultimate power, save sentient beings, and save humanity.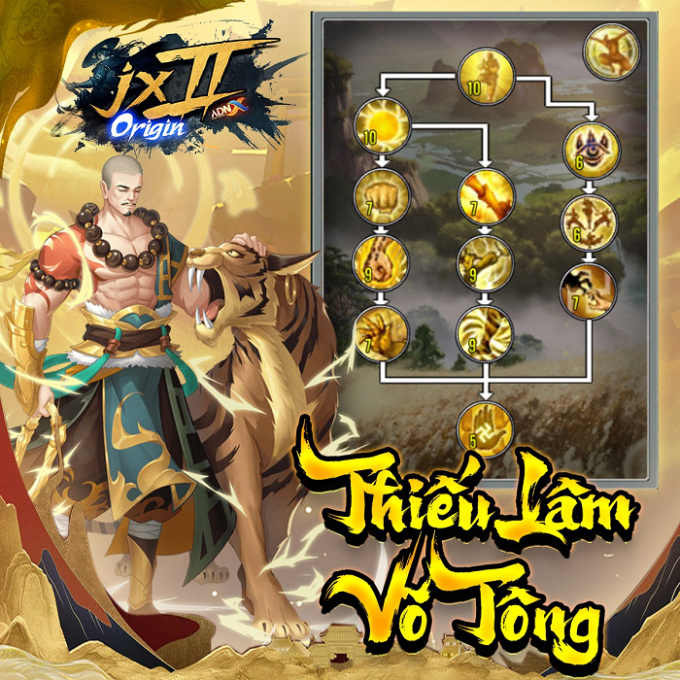 Shaolin Martial Arts
Therefore, players should not miss JX2 Origin – ADNX Mobile to continue immersing themselves in the world of swordplay in their memories. With the existing attractive elements, this masterpiece promises to revive a veteran game series in the future. To be able to understand the next announcements from the publisher, readers should continue to update the information channels below:
In particular, the game has been licensed by the Ministry of Information and Communications No. 1612/QD-BTTTT on August 22, 2023.
See more information about this game at: Fanpage: https://www.facebook.com/jx2originadnxmobile/
Community group: https://www.facebook.com/groups/jx2originadnxmobile