FIFA Online 4 maintenance today September 22. Today, FO4 will officially change its name to FC Online, accompanied by a new update with a series of notable features.
At dawn on September 22, the FIFA Online 4 server will be temporarily closed to conduct maintenance to update new content. The following is the detailed maintenance period:
– Start: 03:00 September 22
– End: 2:00 p.m. September 22
– Note: Maintenance time may be extended.
Summary of FIFA Online updates on September 22: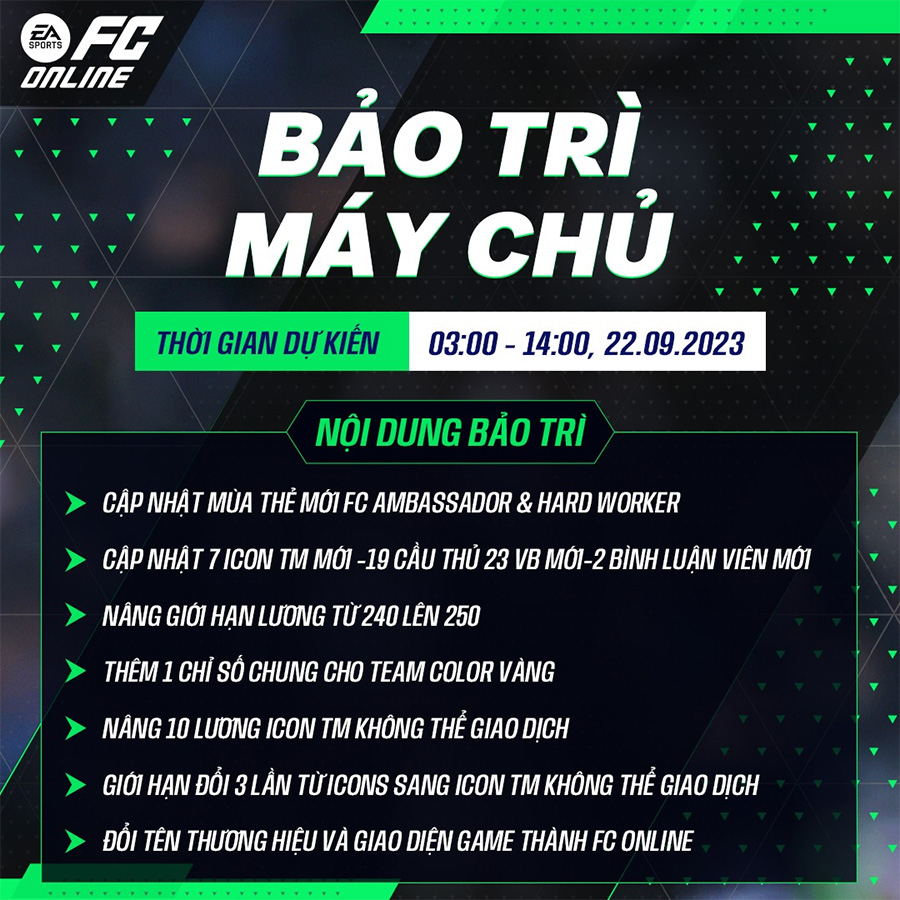 FO4 maintenance on September 22: Updated new name FC Online
– Update 2 new card seasons FC Ambassador and Hard Worker

– Updated 7 new ICON TMs and 19 new 23 Vietnam Best players
– Raise salary cap from 240 to 250
– Increase 1 more general index from 3 to 4 for yellow team
– 10 salary increase with ICON TM cannot be traded
– Limit 3 times to change from ICONS +5 or more to non-tradable ICON TM
– Change the Vietnamese commentator
– Changed the brand name and game interface to FC Online.