On September 21, Free Fire Vietnam, Thailand, Indonesia, and Malaysia simultaneously announced the Spark Your Fire contest, the largest playground in the region exclusively for Free Fire content creators on the YouTube platform to date. current time.
As soon as the information was announced, the contest ignited the creative fire in the Southeast Asian Free Fire fan community, and overwhelmed with a huge total prize of nearly 1.5 million USD (more than 8,000 USD). 8 billion VND). Free Fire has never disappointed players with many playgrounds constantly being created and Spark Your Fire promises to be the playground that will bring Free Fire content back to making waves on YouTube in the near future.
Participants in each country have the opportunity to win attractive prizes of up to more than 20,000 USD (500 million VND). This is truly an unmissable opportunity for content creators from the most popular mobile survival shooter game today – Free Fire.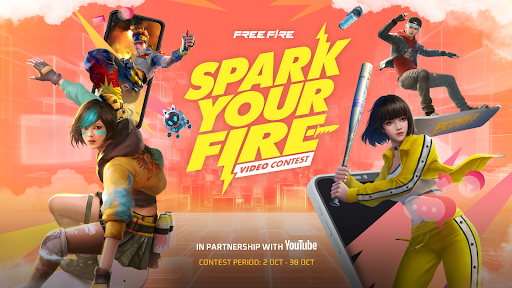 The "Spark Your Fire" contest includes two phases: Phase one is a short video format contest (Shorts Contest) taking place from September 15 to October 13. The second phase, the long video contest (VOD Contest) from October 2 – 30.
Shorts Contest – Short content playground. Anyone can win!
With many categories, the game content is diverse from Fashion (Fashion – Impressive game outfits) – Comedy (Fails – funny fighting scenes) – Fame (Fame – Spectacular victories), Travel ( Fun – Beautiful scenery/moments through each game map) participants can freely create content with the colorful Free Fire game world.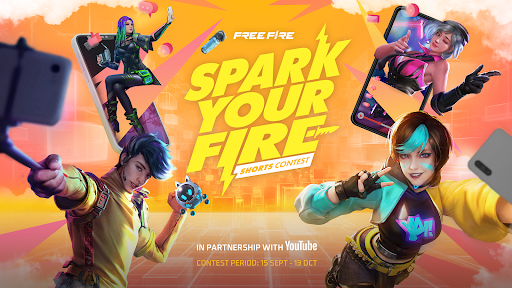 Free Fire is known as a game that fully combines simulation, action, and tactical elements, bringing dramatic and exciting moments to players but no less trendy with its costume system. , action, items full of novel entertainment. Through Spark Your Fire's Shorts format, Free Fire aims to foster the creativity of fans and gamers in the community, encouraging them to share their unique Free Fire stories in less than 60 seconds of content on YouTube. .
In addition to the four main categories above, there are also additional prizes for dynamic creators who submit the most entries, highest views, or for small channel creators with less than 500 subscribers. Opportunities for everyone. The total prize value across the region for the Shorts contest is 3.6 billion VND/country.
VOD Contest – Share game experiences with diverse Free Fire skills and gameplay
If short content is entertaining and easy to reach viewers with quick and concise content, then the Long Video Contest is where creators share authentically and fully emotions with diverse gaming experiences. through gameplay, positional tactics… The total value of the long contest prize is 5.2 billion VND/country.
To learn more about "Spark Your Fire" and to register for the "Shorts" contest visit the contest's official website. Stay up to date with the latest "VOD" contest and Free Fire news on Garena Free Fire's Facebook and YouTube.
You can download Free Fire on both the Apple iOS app store and the Google Play Store.