On October 9, 2023, before the opening day of GAM Esports at the 2023 World Championship, the team officially announced the change of its management company. Thereby, NRG Asia will officially operate under the name GAM Entertainment – an organization focusing on developing and promoting Vietnamese Esports in the international arena.
After winning its 9th championship at VCS 2023 Sunset, GAM Esports will advance to the 2023 World Championship tournament in Korea as the region's No. 1 seed. Before the biggest League of Legends tournament of the year took place, GAM released information about changing its management company. Gaming And Media Entertainment (GAM Entertainment), a new brand with a mission to unite and inspire people around the world through electronic sports entertainment (Esports). GAM Entertainment – formerly NRG Asia – continues to build on its strategic partnership with NRG Esports, this new project emphasizes the creation of a company with a strong Vietnamese imprint, to help develop, promote promote and further train the most talented Vietnamese gamers in the international arena.​

GAM Entertainment is officially the managing company of GAM Esports
GAM Entertainment will continue the tradition of investing in championship teams following the 9-time VCS championship from GAM Esports, combined with the proven successful development plan by NRG Esports to realize the vision of transforming the field. Video games have become an integral part of popular culture by incorporating fashion, music, and other live events. With the GAM brand widely recognized and associated with Vietnam's esports scene, GAM Entertainment aims to make esports a key industry in Vietnam and widely develop to a larger audience in the region.​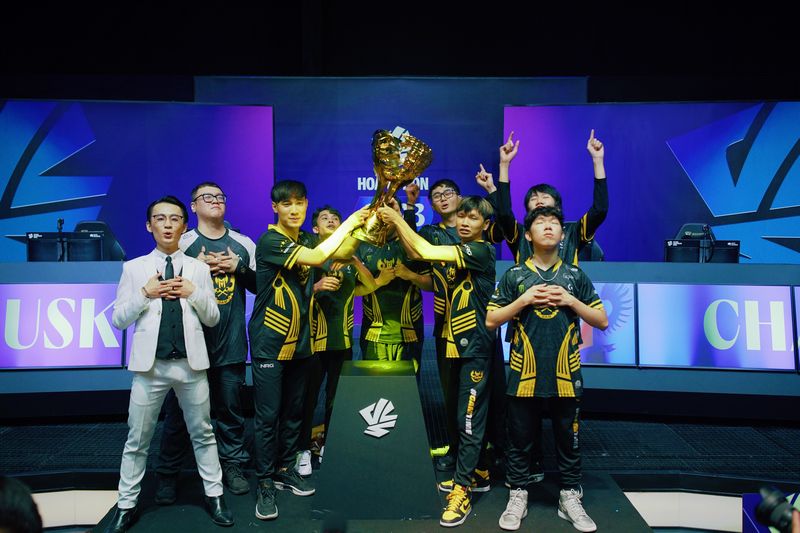 GAM Esports – The iconic professional team of Vietnam Esports​
Following this success, GAM Esports has achieved a major milestone by winning the first Gold medal in esports at the 2022 SEA Games taking place in Hanoi. Furthermore, after a three-year hiatus due to the pandemic, GAM Esports returned to the global stage at Worlds 2022, taking place at Madison Square Garden in New York City – USA. Back in 2023, last September, GAM Esports players also participated in the Vietnamese team at ASIAD 19 in Hangzhou, China, where Esports was introduced as a medal event for the first time. first in the history of an Asian Games. The Vietnamese team advanced to the semi-finals but unfortunately lost to the home team China in the bronze medal match and finished in 4th place. GAM deserves to be an important pillar in Vietnam's esports industry. Vietnam, and the team now aim to continue building on its legacy with upcoming appearances at the 2023 Worlds in Seoul, South Korea, this month.​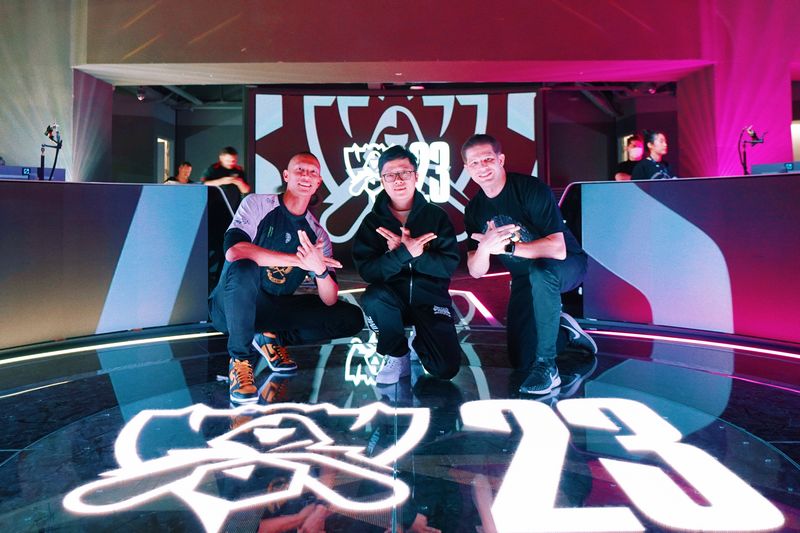 Board of Directors of GAM Entertainment (from left – Mr. TK Nguyen, Mr. Nguyen Khanh Hiep, Mr. Randy Dobson)​
"We thank NRG for their partnership and guidance, which has laid the foundation for our continued success in esports," – TK Nguyen, CEO of GAM Entertainment. "The launch of GAM Entertainment will focus more on building Vietnam's domestic esports heroes, while showcasing Vietnam's best strengths to inspire fans around the world. Although Despite the name change, our relationship with NRG co-founders Andy Miller and Mark Mastrov remains strong, and we look forward to seeing them and their new championship team in League of Legends. LCS at Worlds in Korea." Randy Dobson, President of CMG.ASIA said, "The global esports industry is at a tipping point, and I see a lot of opportunity in the coming years. As a result, we are increasing our commitment towards the esports entertainment industry in Vietnam following the significant achievements achieved in the past two years by TK and GAM Esports."​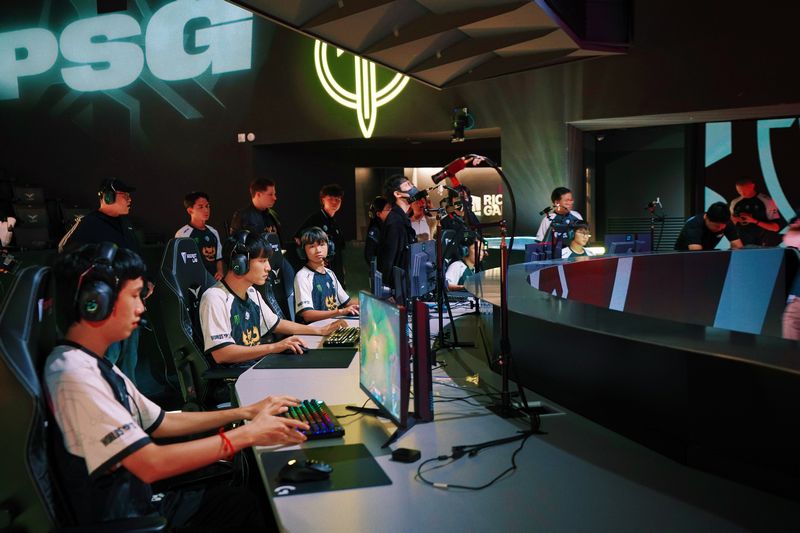 GAM Esports at the 2023 World Finals tournament
GAM Entertainment's initial focus includes expanding its presence in Vietnam's rapidly growing Esports market, developing global strategic partnerships with other industry providers, and creating creating exciting events and content that connect with fans, attracting a broader audience to esports. "With the launch of GAM Entertainment, we are excited to solidify our position in the Vietnamese Esports community and share our passion for gaming with the world, hoping to unite and inspire more more," added TK Nguyen, CEO and co-founder of GAM Entertainment. "Together, we can unite everyone, and take Vietnamese esports entertainment to unprecedented heights." Notable Upcoming Events: GAM will represent Vietnam and VCS at Worlds 2023 in Korea, currently with one of the strongest lineups ever in VCS history with the participation of Slayer (ADC ) and Palette (Support). GAM Entertainment will organize many Viewing Parties nationwide at selected cinemas to support GAM in its journey to bring pride to Vietnam. About GAM Entertainment (Gaming and Media Entertainment Group): GAM Entertainment is an esports organization based in Vietnam, dedicated to uniting and inspiring the world through esports entertainment. With a strong focus on creating Vietnam's homegrown heroes, GAM Entertainment is committed to elevating the esports industry in Vietnam by investing in talent, infrastructure and creative content. Backed by CMG.ASIA, GAM Entertainment aims to make esports a vital part of popular culture and expand its presence internationally.​