Fees from Unity's policy can cause developers to part with their "passionate children".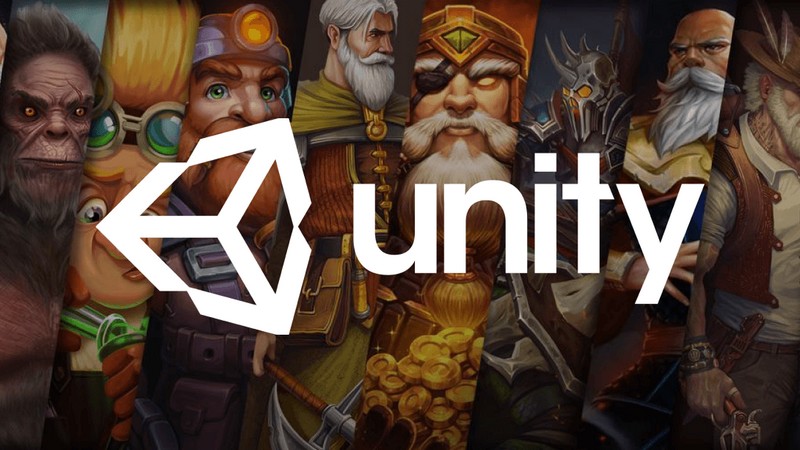 ​
Unity sparked a wave of backlash from game developers on social media yesterday following its announcement that it would begin charging for downloads of games built with Unity's engine. Although Unity has adjusted some aspects of the Unity Runtime Fee, this controversial policy is still scheduled to take effect on January 1, 2024. This has many developers wondering about the future of gaming – including titles released and in development using Unity's game engine. So how can all of the above affect players? Some developers are seriously considering removing their games from online stores when Unity begins rolling out fees next year, meaning some titles built on Unity may temporarily or permanently disappear. And the games that may be affected are all very familiar to many players. Among Us Developer Innersloth has been very outspoken about its views on Unity fees. Innersloth programmer Forest Willard confirmed that the developers are thinking about "shutting down Among Us for a while" while watching to see what happens next. Cult of the Lamb Developer Cult of the Lamb decided to remove the game on January 1 next year.​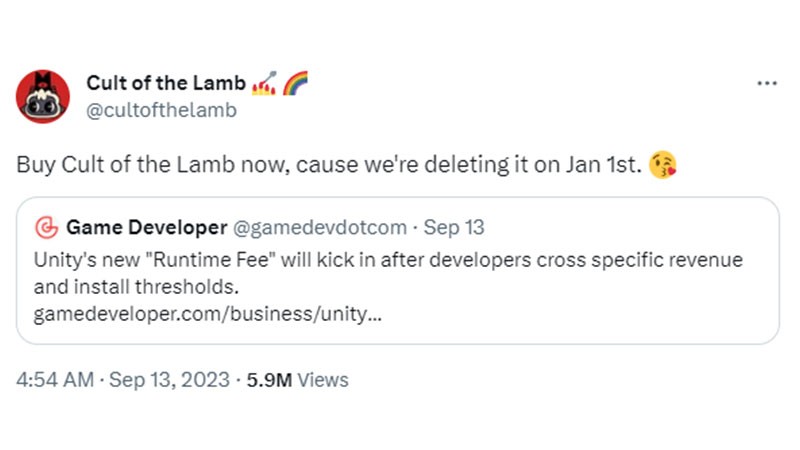 ​
The games are published by Devolver Digital Publisher Devolver Digital, which published games such as Hotline Miami, The Talos Principal, Loop Hero and Fall Guy (before being acquired by Epic) and upcoming games including The Plucky Squire, Pepper Grinder, etc​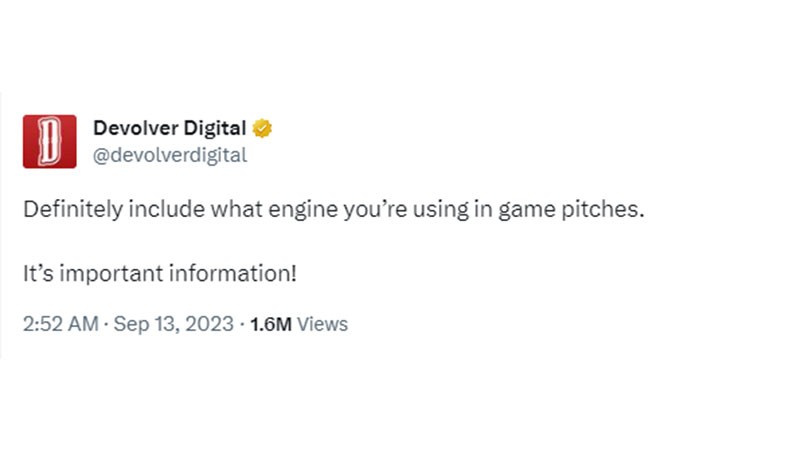 ​
Another Crab's Treasure Aggro Crab, developer of Another Crab's Treasure, wrote: "Guess who has a highly anticipated game coming to Xbox Game Pass in 2024? That's right, it's us and a bunch of other developers . That means Another Crab's Treasure will be free to install for 25 million Game Pass subscribers… This decision puts us and countless other studios in a position where we may not be able to use Unity for my future games."​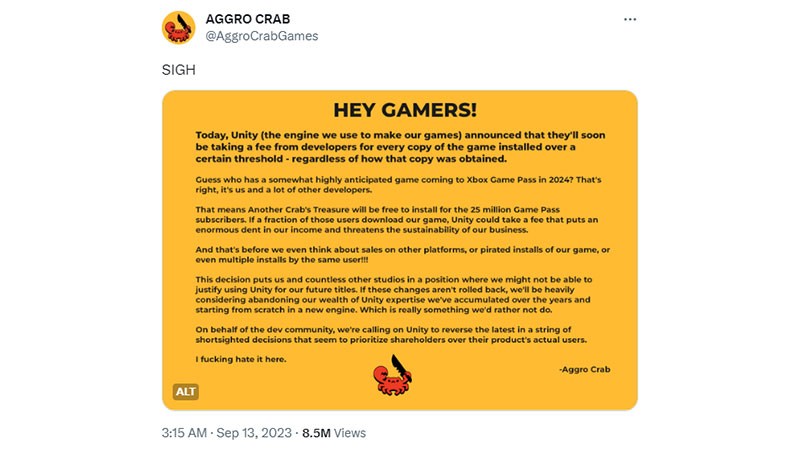 ​
Slay the Spire sequel Mega Crit, the studio behind the hugely popular Slay the Spire, is developing a new game. The studio's unannounced project is currently being developed using Unity, but Mega Crit is now seriously considering switching to a new engine.​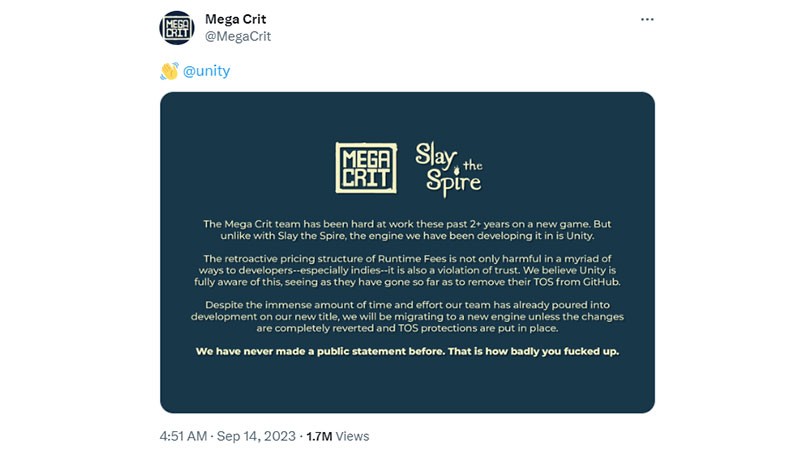 ​
Other major games that may be affected are:​
Genshin Impact​
Honkai Star Rail​
Hollow Knight: Silksong​
Marvel Snap​
Pokémon Brilliant Diamond and Shining Pearl​
Pokémon GO​
Fall Guys​
Cuphead​
Outer Wilds​
Tunic​