First launched in Banner 4.1, Dragon King Neuvillette is truly "taking the world by storm". Not only does he have a "cool" appearance, this character also creates an extremely powerful set of moves. Clearly, there must be a reason why the Supreme Judge of Fontaine has attracted so much attention. Thanks to the abilities below, Neuvillette is being enthusiastically sought after by Genshin gamers.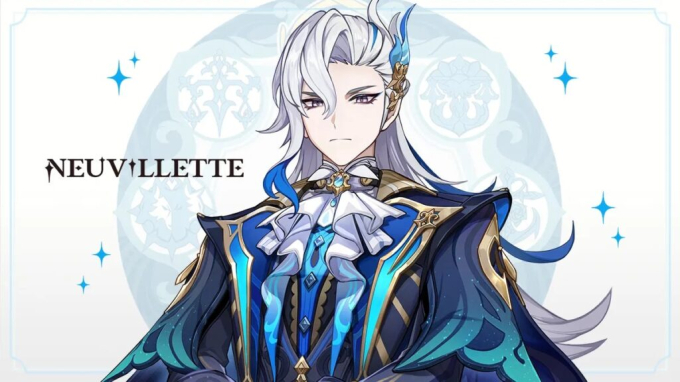 Neuvillette is the most notable character in update 4.1.
Great mobility ability
Neuvillette's Heavy Strike is called Fair Judgment. When he gathers strength, he will accumulate the power of water, gradually forming the Symbol of Trial. In this state, the player can still freely move and change direction.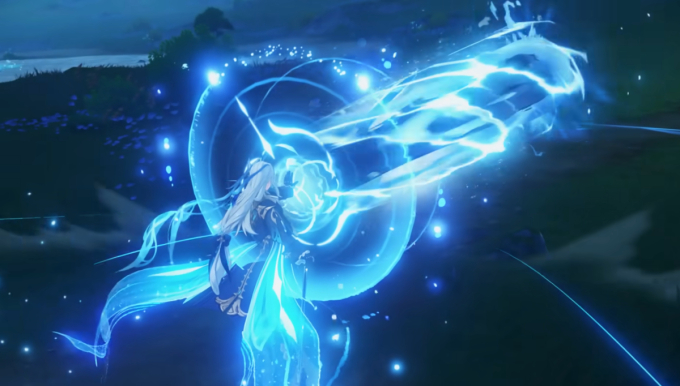 Neuvillette can fly short distances when using the Heavy Halberd.
By flying into the air, Neuvillette can take advantage of this mechanism to "climb passes and wade streams". While other characters have to struggle to swim or climb, the Judge just needs to gently fly over for a moment. Therefore, this is also considered a notable "sightseeing" option.
Armor-piercing attack
Another interesting point that Neuvillette possesses in the Heavy Strike is the ability to attack and penetrate the opponent's armor. Described as a piercing water jet, he can indeed strike directly at the health of shield-bearing monsters such as Hilichurls.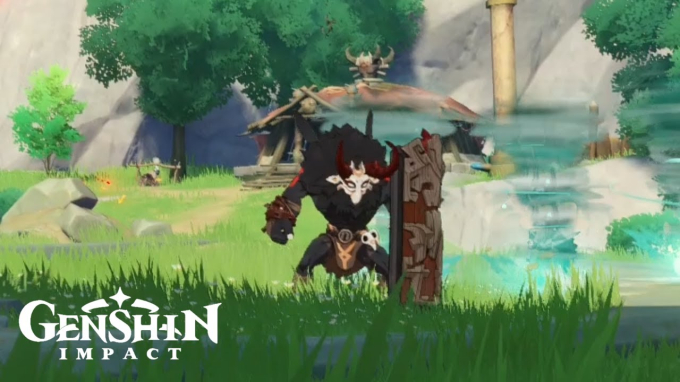 This character's attacks can penetrate monsters' shields.
Surely this will be an important "savior" for gamers who are passionate about "plowing". Because, groups of monsters carrying shields always cause a lot of trouble. For quick processing, Neuvillette is the most suitable choice.
Simple gameplay
It looks complicated, but Neuvillette is actually very easy to play compared to most other 5-star characters. Because the Judge's main source of damage comes from his ability to "concentrate" his brand. In combat, gamers just need to spam elemental skills to create Clear Water. After that, having Neuvillette use Heavy Strike continuously is enough to make the opponent "fade away".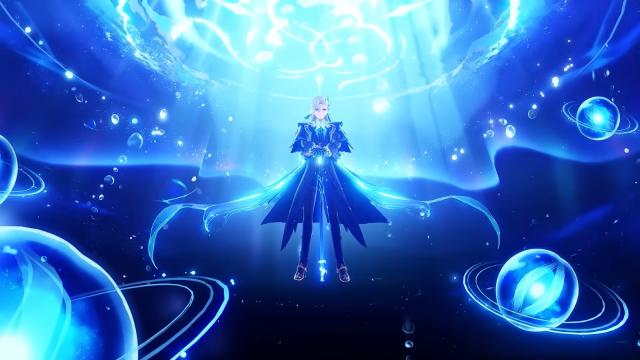 The Supreme Judge is an "easy to play, easy to win" character.
All players need to pay attention to is controlling Neuvillette carefully to avoid attacks from enemies. The rest, let Thuy Long Vuong handle it in the blink of an eye.
Build a diverse squad and weapons
Possessing a huge source of damage, players only need Neuvillette alone to sweep away all enemies with the water. This character will therefore be given priority to spend more time on the field. Therefore, he does not require gamers to have 2 main forces in the team but prioritizes stable support characters.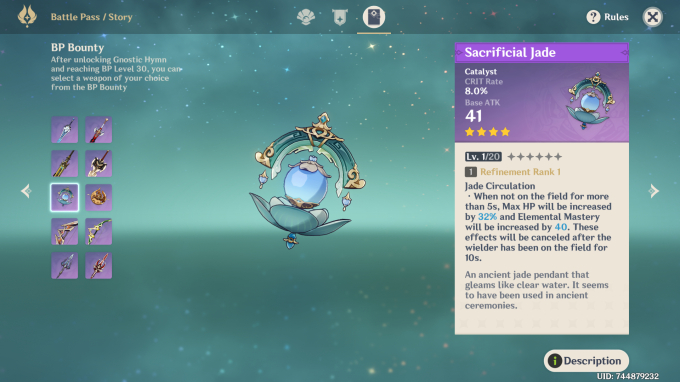 Players can easily build squads and weapons for Neuvillette.
In addition, the Dragon King is also suitable for using many different weapons. Even if the player does not invest in spinning Town, there are still countless alternatives such as Ngoc Bich Hien Te, Mau Kim Phach, Khu Ca Xanh Immense…
With the above outstanding advantages, it is not difficult to understand that Dragon King Neuvillette is the most sought-after character in the Genshin community. Not only does it bring a new gaming experience, Supreme Judge also helps players save time and improve performance in matches.