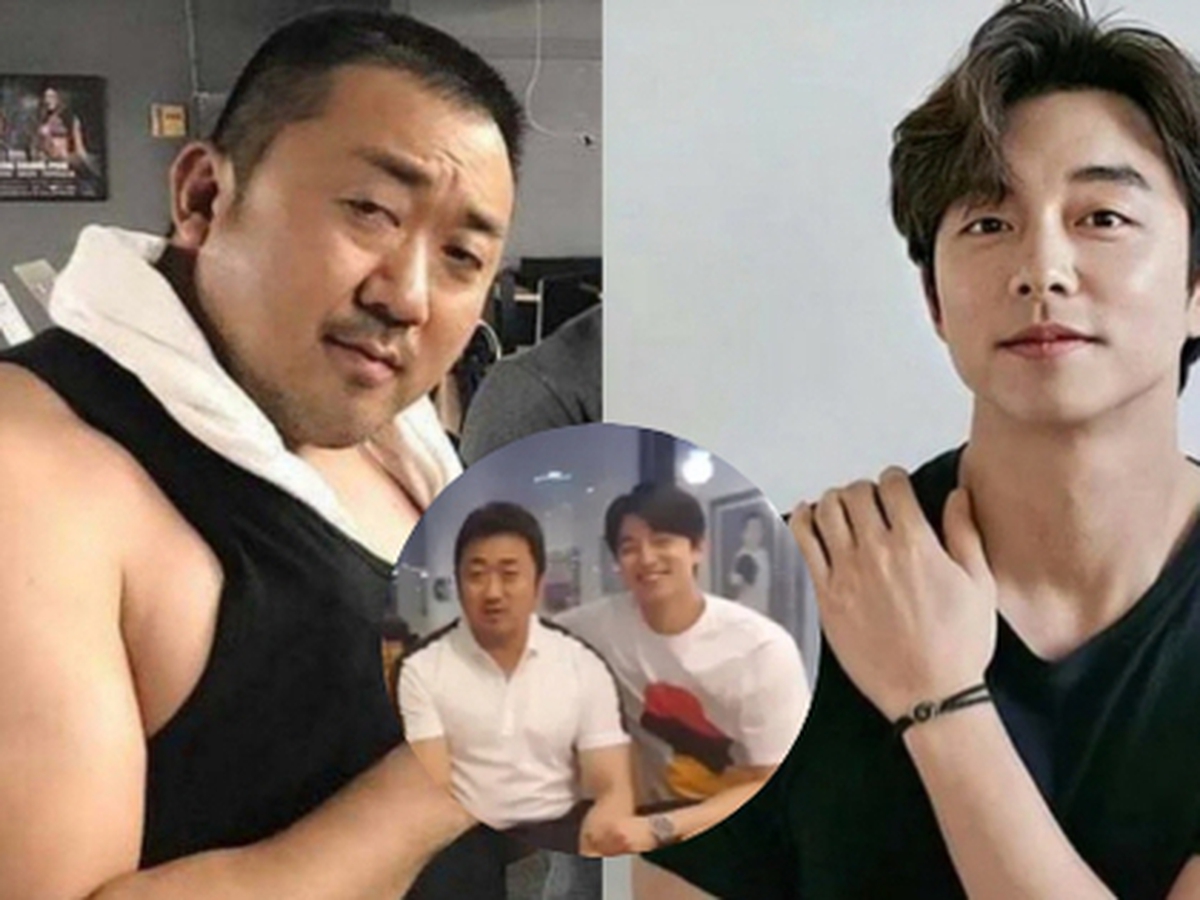 Train To Busan actor Ma Dong Seok has always been known as the most muscular artist in Korean showbiz. He always takes the spotlight when he appears with other male Korean stars in one frame. However, a series of old photos of Ma Dong Seok and Gong Yoo showed the opposite.
In the old photos that suddenly caused a fever again recently, Ma Dong Seok is constantly in the camera with Gong Yoo. It is easy to see that the actor surnamed Gong had a more prominent physique than his colleague at that time. Because the two stars wear the same color T-shirts and have similar sitting positions, it is easier for the public to recognize the difference in their physiques. Reportedly, this is a series of photos taken when Gong Yoo, Ma Dong Seok, Sohee, Jung Yoo Mi, and Choi Woo Sik propagated for Train To Busan in 2016.
In 2016, Gong Yoo had wider shoulders than his male colleague, he looked bigger than the "giant" Ma Dong Seok.
When the two stars sit next to each other, the audience easily realizes that the physiques of Ma Dong Seok and Gong Yoo are more or less different.
In the moment Gong Yoo and Ma Dong Seok sat on the chair with the same posture, the actor surnamed Gong completely overwhelmed his colleagues thanks to his attractive broad shoulders and more muscular body.
Many netizens couldn't hide their surprise when looking back at the above series of photos: "It turns out that Ma Dong Seok's physique was quite modest at that time", "The fact that Ma Dong Seok looks thin and small is one thing. something very new that I never thought of", "So Ma Dong Seok was born with a modest body? I'm so confused", …
Ma Dong Seok is famous for his huge, rare muscle blocks.
Based on a series of pictures in 2016 with Gong Yoo, it can be affirmed that Ma Dong Seok has undergone a hard training process to have a massive body like today.
Currently, Ma Dong Seok always occupies the spotlight of himself whenever he appears with his male colleagues in Kbiz. In the picture. Train To Busan actor completely overwhelmed Kim Moo Yeol and Kim Sung Kyu in terms of physique
Source: kbizoom