Do Mixi said he is satisfied with his current life, does not want to enter showbiz and wants to avoid negative comments on social networks.
Recently, Puka – Gin Tuan Kiet's wedding attracted a lot of attention from netizens with its famous guests. In addition to many showbiz celebrities, there are also many notable celebrities and one of them is Do Mixi and his wife. It is known that the male streamer accompanied Puka in the 2022 Stars program along with many other famous names: Minh Tu, Hoa Minzy, Anh Tu, Duy Khanh… All members of Stars Join the Forces 2022 have happy side at Puka's wedding.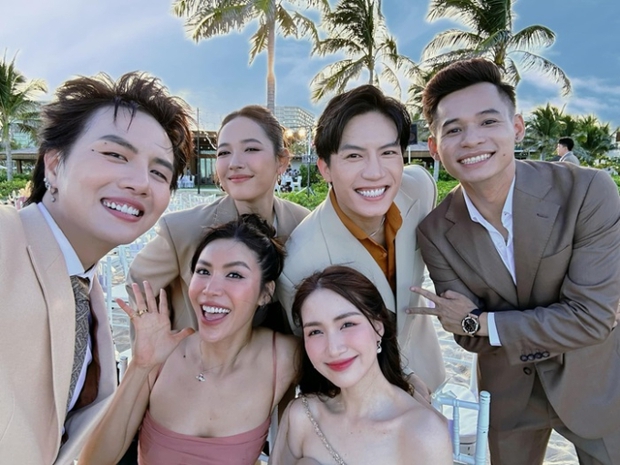 Do Mixi and the stars who participated in the 2022 Military Stars attended Puka's wedding
However, Do Mixi said he still received some negative comments after attending the wedding. On the livestream, the male streamer said: "About the story about me going to a wedding, before I left I made an announcement but I didn't say whose wedding I went to. Maybe you know but I don't want to mention it because it's a The world is different from my world. I want to go there as a brother, not with the intention of coming to approach someone, add relationships or enter showbiz… That is not my direction. me from the beginning and also not my way of life".
Not only that, Do Mixi also shared that he tried to avoid the camera as much as possible to avoid negative comments on social networks, but it still happened. "When I went to the wedding, I avoided all the camera lenses to avoid negative comments, but in the end it still happened."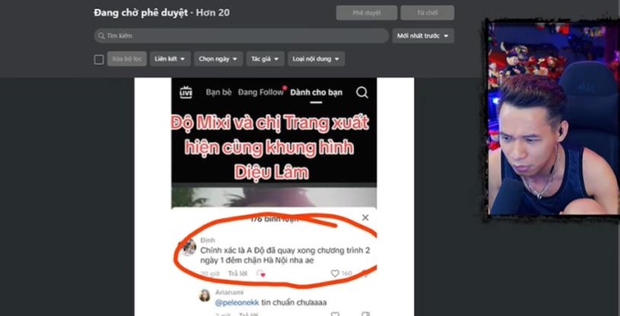 Do Mixi shared about participating in Puka's wedding on livestream after receiving some negative comments
Besides, there are some comments on social media saying that Do Mixi participated in the 2D1N Hanoi program. However, the male streamer confirmed that he did not participate in this game show.
It is known that, although Do Mixi is currently the number 1 streamer in Vietnam, he rarely participates in entertainment game shows. Stars Join the Army 2022 is the only game show male streamers participate in. Besides, Do Mixi also rarely receives advertising and his time mainly focuses on family and livestream work.