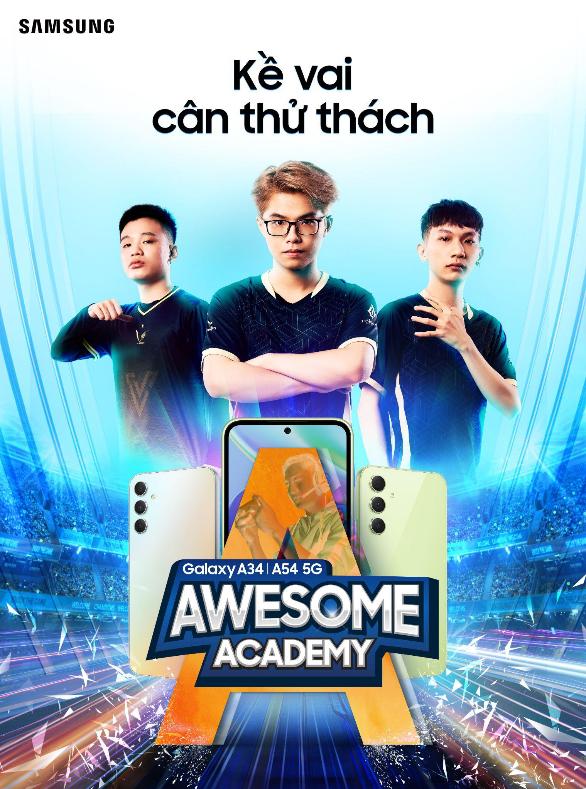 The Awesome Academy season 2 program will collaborate with the Galaxy A54 5G in the journey of young people pursuing their passions and becoming professional gamers. Back in season 2, Awesome Academy continues to accompany Gen Z young people to conquer challenges and new heights with game changes and cooperation with Lien Quan Mobile. More attractive than season 1, Awesome Academy season 2 has more exciting activities to help young people hone their skill set, including skill training curriculum: gamer, streamer, content creator, mental health improvement, anti-aging. Mental abuse online, accompanies young people to become professional gamers.
This is the place where many professional guests gather, have a lot of experience in participating in big Esports tournaments such as: Lai Bang, Red, Maris,… Moreover, at Awesome Academy season 2 for the first time, KOLs directly shared. Sharing about the top skills of gaming, "tips and tricks" from real experience in competition.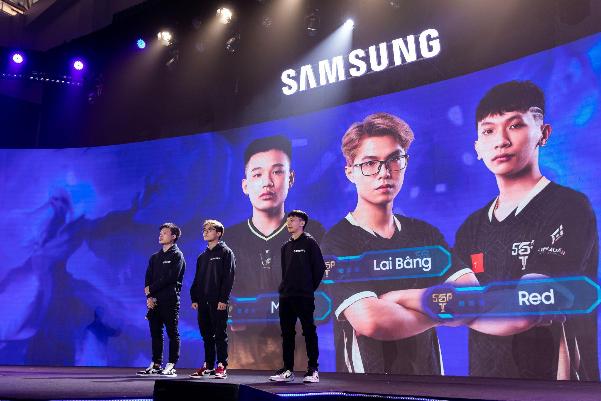 The season 2 program will include 6 training sessions focusing on mental strength training and communication skills – the key to winning in MOBA games. In it, there are extremely "hardcore" exercises to challenge the will and concentration of young gamers, so Awesome Academy season 2 promises to be extremely attractive to both followers and participants. .
With the methodical "curriculum" of intensive skill training, Awesome Academy season 2 continues to be an interesting playground that turns "gamer" into "master" by equipping a series of flexible skills and knowledge. Strong fighting formula from the GOLs: jungle strategy, 1-1-1-2 formation, 1-2-1-1 formation, going to the top,… Awesome Academy this year cannot be ignored. The presence of a talented NoFear coach who will navigate tactics and hone soft skills promises to bring many useful and interesting things to look forward to in season 2.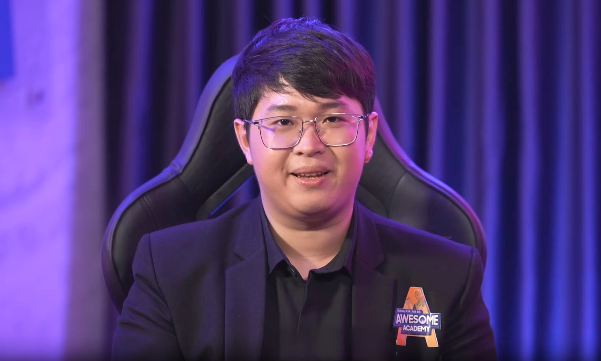 NoFear shared: "Warriors need to exercise their mental strength of steel, withstand the pressure of competition, the pressure of the commentators, the expectations of the fans. Breathing training is the most important thing in this game. intense matches, to think clearly, perform better skills and not make mistakes, and the last thing to have a good spirit is to turn off all social networks and just focus on myself, the things that need to be done well."
The highlight of this year's Awesome Academy is the appearance of a psychologist – Dr. Bui Hong Quan in the role of a speaker and special advisor of the program. Here, the doctor also raised issues about the mental health of young people today, shared a lot of useful information, helped young people better understand mental health and avoid bad effects. From there, it can also be seen that the importance of mental health and nutrition for professional players in major competitions is equipped with this knowledge. With the slogan "Standing side by side with challenges", Awesome Academy is not only a useful playground but also creates an opportunity for gamers to better understand the process of equipping skills when participating in Esports tournaments, training spaces. practice placed in the competition arena according to international standards with the companion of Galaxy A54 5G.
The Awesome Academy season 2 program will continue the series of Awesome Tour Activation activities at prestigious universities across the country to welcome the new career wave. The first destination of the series of activities will be the Industrial University of Ho Chi Minh City on April 22, 2023.
It is known that this is a series of inspirational activities following the mission of "Training" of the Awesome Academy program, in order to bring a realistic perspective and create conditions for young people who love e-sports to directly interact. , rubbing against each other, as well as recruiting to join forces with teammates to fight at their own university.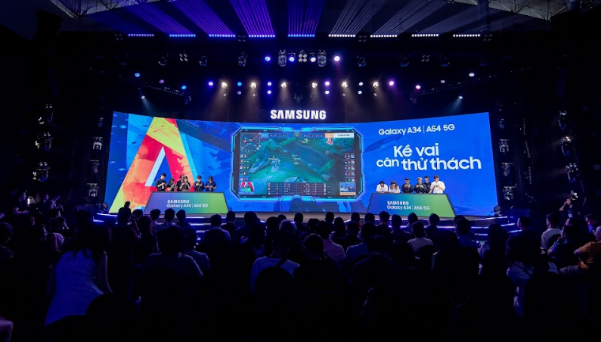 Join season 2 to try out booths to experience products and challenge young people to participate. Through training in a positive spirit when playing games, the unit wishes to be able to support the confident GenZ generation, building a healthier eSports environment for gamers to pursue their passions.