In the past few days, a heavy atmosphere enveloped the entire GAM Esports, especially the team's players. Since MSI 2023 until now, GAM has lived under unprecedented pressure when VCS audiences have been gradually losing faith in the yellow-black army. Despite having the service of Slayder, according to many people, GAM still played disappointingly. Recently, they lost to Team Flash and only won a tough victory when facing one of the two worst teams VCS Breaking Dawn 2023 – MGN Box Esports before losing to Team Whales in the match on 7/7.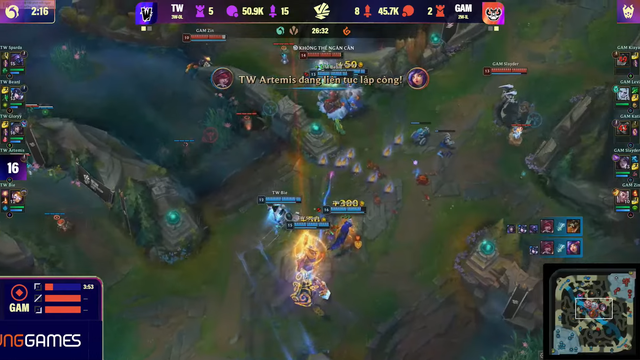 GAM just lost to TW in the recent match
Even GAM does not hide that this team has many problems, especially in the position of player Zin. Not only was the communication ineffective with his teammates, Zin himself also lost faith in himself and he even suggested that GAM find a new Support to replace him. Other players like Levi or Kati had to choose to comfort Zin while Kiaya admitted that Zin was taking things too seriously. GAM's Top lane isn't afraid to admit that he doesn't dare to talk to Zin after each team's practice loss because he finds his teammate too stressed.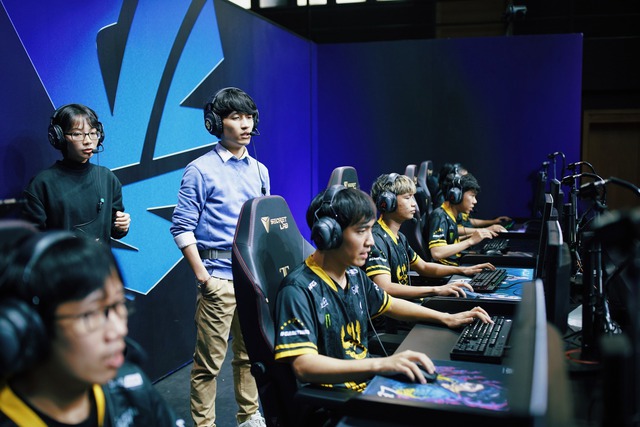 Not only in Zin but the whole GAM team has problems
Zin's comments came before the MBE victory, but it seems that GAM has not completely solved the problem. In the MBE win, the team worked really hard. And not only Zin, even the loss to TW showed that GAM players were struggling in their own play. Even in game 3, when Top and Mid had the advantage, GAM was at a disadvantage in Bottom. Even if Zin didn't make a mistake, Slayer showed that he lost to Artemis in the laning phase.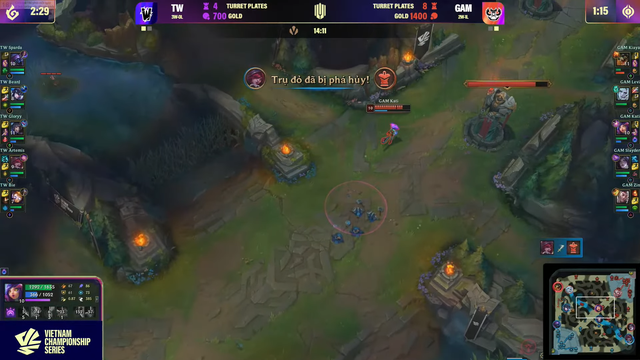 Top and mid lane have the advantage, but GAM's bot lane is completely lost
According to the audience, the performance of GAM players has never been so low, even when they had Sty1e in the squad. And it's rare when GAM can't take advantage of its advantage like in the match against TW. Worth mentioning, in game 2, when somewhat regaining focus, GAM can still destroy TW to bring home victory.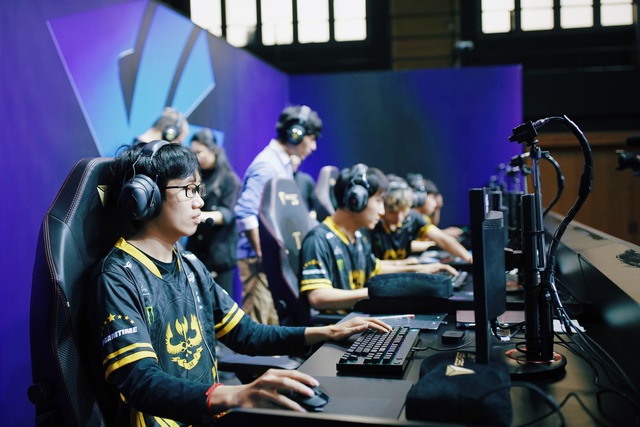 But it is also GAM that shows that they can completely win against any opponent if they play with concentration
In fact, GAM is still a very strong force at VCS. However, internal problems must be resolved urgently. Because, after VCS Twilight 2023, there will be ASIAD and the World Finals. No one wants players to have to step out into the international arena with heavy emotions, especially when GAM contributes to 3 pillars in the Vietnamese LoL team attending ASIAD.